Choosing A School Production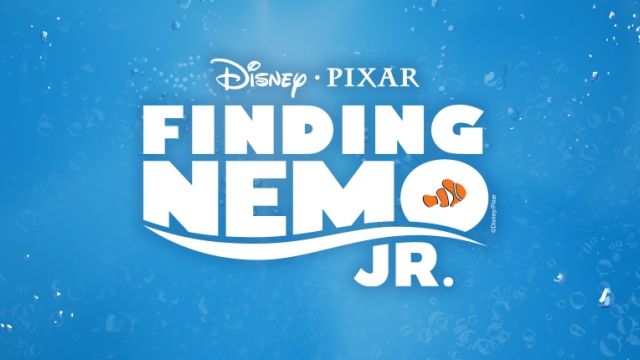 Rights holders give their tips about new and classic musicals for schools.
Music Theatre International Australasia
Finding Nemo JR
Disney's Finding Nemo JR. is a 60-minute musical adaptation of the beloved 2003 Pixar movie Finding Nemo, with new music by award-winning song writing team Kristen Anderson-Lopez and Robert Lopez. Marlin, an anxious and over-protective clownfish, lives in the Great Barrier Reef with his kid Nemo, who longs to explore the world beyond their anemone home. But when Nemo is captured and taken to Sydney, Marlin faces his fears and sets off on an epic adventure across the ocean.
http://www.mtishows.com.au/disneys-finding-nemo-jr.
Alice by Heart
From the Tony winning team of Spring Awakening and the book writer of Waitress, Alice by Heart is refreshing spin on Lewis Carroll's Alice's Adventures in Wonderland.
In the rubble of the London Blitz of World War II, Alice Spencer's budding teen life is turned upside down, when she and her dear friend Alfred are forced to take shelter in an underground tube station. When the ailing Alfred is quarantined, Alice encourages him to escape with her into their cherished book and journey down the rabbit hole to Wonderland.
Available for a limited release in early Spring 2023.
Preview the script here - https://www.mtishows.com.au/news/go-down-the-hole-with-an-alice-by-heart...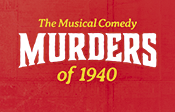 The Musical Comedy Murders of 1940 by John Bishop
A fast-paced play, set in a mansion with numerous secret doors and passageways. A comedy with a cast of five men and five women.
An ingenious and wildly comic romp which enjoyed a long and critically hailed run both on and Off-Broadway. Poking antic fun at the more ridiculous aspects of "show biz" and the corny thrillers of Hollywood's heyday, the play is a non-stop barrage of laughter as those assembled (or at least those who aren't killed off) untangle the mystery of the "Stage Door Slasher." —NY Times.
ORiGiN™ Theatrical

Shakespeare in Love (High School Edition)
NEW! Now available to licence!
Based on the Academy Award-winning movie, this romantic stage play reimagines William Shakespeare's creative process – and explores his inspiration – as he writes Romeo and Juliet.
There are two versions of this play available to perform: the full-length play and the full-length High School Edition.
http://www.origintheatrical.com.au/work/10828

Monty Python's Edukational Show
The only authorised collection of Monty Python sketches and songs available for performance. This brand-new show is the genius of Monty Python in a hilarious 80 minute musical revue, written for performance by young actors, grades 8 through college. Primary schools, high schools and universities can license this show.
http://www.origintheatrical.com.au/work/10799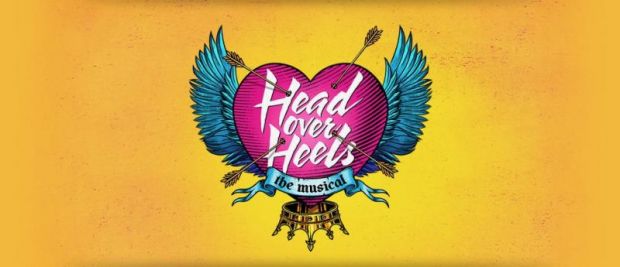 Head Over Heels (High School Edition)
The bold new musical comedy from the team that created Hedwig and the Angry Inch, Avenue Q and Spring Awakening.
This laugh-out-loud love story is set to the music of the iconic 1980's all-female rock band The Go-Go's, including the hit songs "We Got the Beat", "Our Lips Are Sealed", "Vacation", Belinda Carlisle's "Heaven is a Place on Earth" and "Mad About You".
There are two versions available to perform: the full-length musical and the full-length High School Edition.
http://www.origintheatrical.com.au/work/12692
CATS (Young Actors Edition)
This is a new one-hour adaptation of Andrew Lloyd Webber's hit musical, specially tailored for young actors. The materials have been prepared to help your school or organisation mount the best possible production and to give your young cast and crew an exciting and rewarding experience.
http://www.origintheatrical.com.au/work/12580
Maverick Musicals and Plays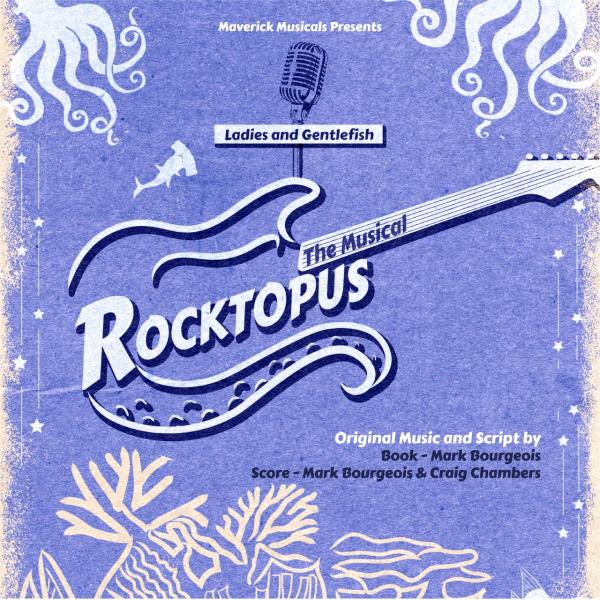 Rocktopus
When a band of squishy invertebrates try to make it big in the undersea music business, they find that fame, fortune and stardom ain't all they're cut out to be. A starry eyed octopus rocker yearns to make it in "Shell City", the number one city in the underwater music scene. With Turtles, Stingrays and Sharks, and a fun 50s rock'n'roll score!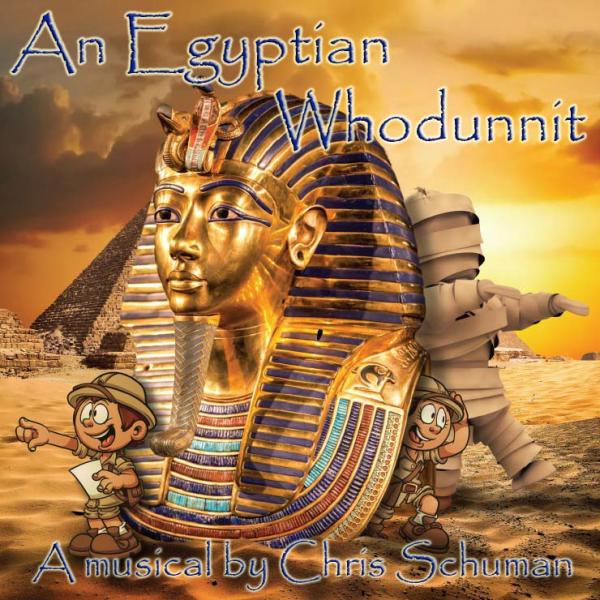 An Egyptian Whodunnit
Perfect for 8 to 15 year olds, An Egyptian Whodunnit is a comedy mystery musical that takes the audience back in time to discover the real reason behind Tutankhamun's untimely death. There are wonderful opportunities for dance, colour, and humour to flourish as well as a narrative that sticks closely to the history books.
Man of Steel
An action-packed parody of the most famous comic book superhero and a spectacular show of heroically super proportions! A comic musical that centres on the entertaining battle of our Super Hero (and his Heroine) triumphing over the evil Countess Olga and her motley Henchmen. If only he could get it right occasionally … why are tights so hard to wear?
Binary
Tonight is Brynn's first night out, as herself. For years they have questioned their thoughts and feelings, knowing that they are different, but unable to identify why. Not knowing if they were a he or a she, a him or a her, a boy or a girl, a son or a daughter. What pronoun does one use when they are born male but identify as female?
David Spicer Productions School Musical News
DSP's most popular school musicals remain the jukebox classics Back to the 80's, Popstars the 90's musical, The Great Australian Rock Musical and Disco Inferno.
https://www.davidspicer.com.au/news/school-musical-and-play-news-0
Back to the 80s recently celebrated its 20th anniversary production. The Australian written musical by Neil Gooding, set in in the graduating year of William Ocean High, has had more than 500 seasons in Australia and New Zealand, since 2002.
A project DSP undertook during Covid was to release the Australian Junior Musicals collection – comprising musicals for High schools and Primary schools - which have superb CD backing tracks.
Read more here.
https://www.davidspicer.com.au/news/australian-junior-musical-collection
New releases include:
Norman Lindsay's The Magic Pudding.
https://www.davidspicer.com.au/shows/magic-pudding
Written and illustrated by Norman Lindsay, in 1918 The Magic Pudding quickly became one of Australia's most loved children's books. English novelist Philip Pullman described it as "the funniest children's book ever written".
Many stage adaptations over the years were puppet shows. In 2010 playwright Andrew James and award-winning composer Sarah de Jong were commissioned by the Marian Street Theatre for Young People to create this large cast adaptation.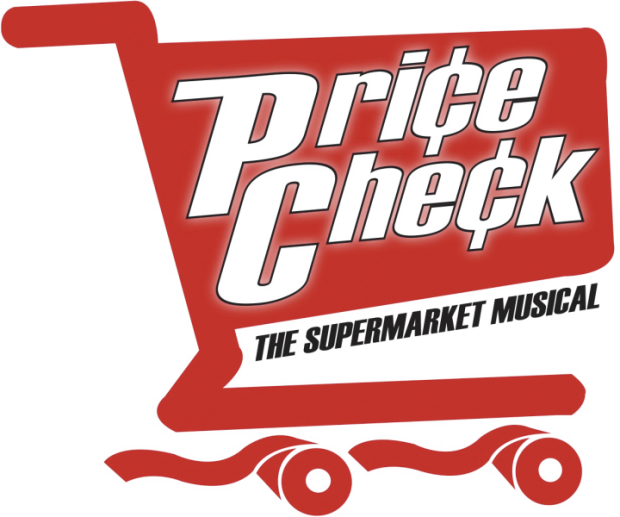 Price Check! The Supermarket Musical
Music and Lyrics by Sean Weatherly. Book and lyrics by Cerise De Gelder.
The world's first post Covid-19 musical, set in a suburban supermarket the year after the pandemic. A colourful cast of quirky characters fight to keep the independent business afloat against a major chain store. They all do their best to make meaningful connections in a world full of differences, whilst suffering the pressures of their own lives.