Choosing a Show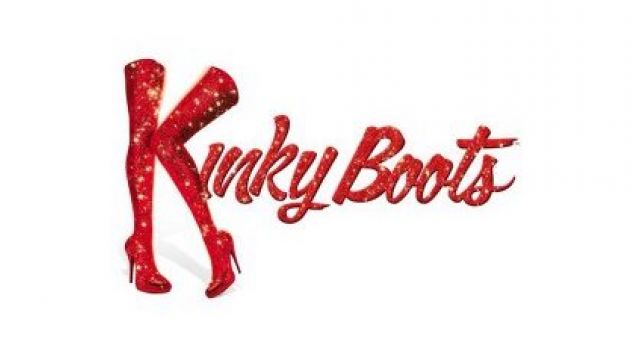 Kinky Boots
http://www.mtishows.com.au/kinky-boots
The exhilarating true story about a struggling shoe factory that will lift your spirits to high-heeled heights.
Winner of six Tony Awards, including Best Musical, Kinky Boots features a Tony-winning score by Cyndi Lauper and a book by four-time Tony winner Harvey Fierstein.
Kinky Boots is full of opportunities for a theatre to flex its artistic muscles with elaborate costumes, exhilarating choreography and a moving and powerful story.
Currently available for Community Theatres in Australia only.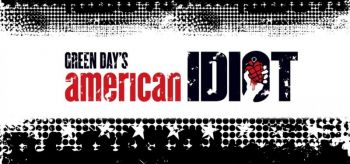 Green Day's American Idiot
http://www.mtishows.com.au/green-days-american-idiot
Green Day's powerhouse album is brought to life in this electric-rock musical of youthful disillusion.
The two-time Tony Award-winning musical Green Day's American Idiot is based on the Grammy Award-winning multi-platinum album.
Johnny, Tunny and Will struggle to find meaning in a post-9/11 world. When the three disgruntled men flee the constraints of their hometown for the thrills of city life, their paths are quickly estranged when Tunny enters the armed forces.
American Idiotis a high concept show with strong social messages and endless creative possibilities.
Currently available For Community Theatres
New Play Releases from David Spicer Productions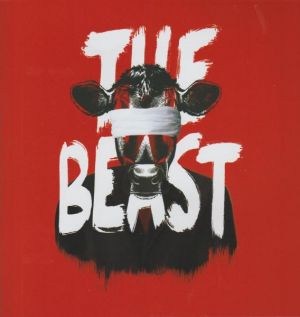 The Beast
Written by Eddie Perfect
Black Comedy. Length 140 minutes.
Cast: 3 Females and 4 Males.
After surviving a nasty near-death experience, a group of close friends wipe the slate clean and embrace a tree-change, living a sustainable life in the country. But nature isn't always so welcoming, and when the friends are faced with the pressing task of killing a young cow, a chain reaction begins that will see them confront some ugly and shocking truths.
Commissioned by the Melbourne Theatre Company in 2013, then revived for a national tour in 2016, this is a cutting, modern day satire that tears our notions of morality to shreds with a hilarious rant on urban culture, organic lifestyles and infidelity.
"An enjoyable, laugh-out-loud entertainment." (Melbourne Age)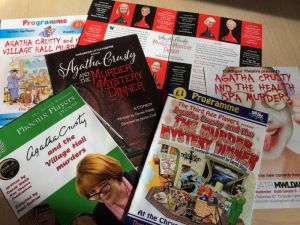 Agatha Crusty and the Village Hall Murders
Written by Derek Webb
Full length comedy. Length: 110 minutes approx.
Cast: 4m 6f (or 3m 7f)
Agatha Crusty (pronounced Croosty) is a crime novelist. She's also pretty adept at solving crimes. And when her sister-in-law Alice invites her to spend a few days with her in the village of Chortelby, it's not long before she gets caught up in a series of murders which seem directed at members of the All Saints Village Hall committee.
With an investigating officer as incompetent as D.I. Twigg, there are plenty of laughs.
"This is a play that is going to delight anyone who revels in a traditional comedy/murder with lots of witty lines and funny scenes. But there is also a genuine murder plot." Amateur Stage Magazine review December 2013
Also
Agatha Crusty and the Health Spa Murders
Agatha Crusty and the Murder Mystery Dinner