Choosing a Show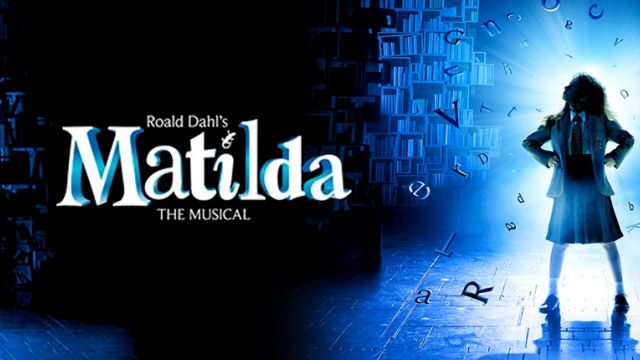 Music Theatre International Australasia New Releases
Matilda
Now Available for Licensing to Australian High Schools only.
The story of an extraordinary girl who, armed with a vivid imagination and a sharp mind, dares to take a stand and change her own destiny.
Inspired by the twisted genius of Roald Dahl, with book by Dennis Kelly and original songs by Tim Minchin, Matilda has won 47 international awards.
Packed with high-energy dance numbers, catchy songs and an unforgettable star turn for a young actress.
https://www.mtishows.com/roald-dahls-matilda-the-musical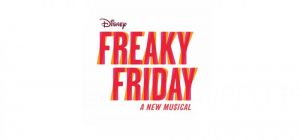 Freaky Friday
Based on the beloved 1972 novel by Mary Rodgers and the hit Disney films, Freaky Fridayfeatures music and lyrics by Tom Kitt and Brian Yorkey – the composers of Next to Normal.
When an overworked mother and her teenage daughter magically swap bodies, they have just 24 hours before Mom's big wedding to put things right again.
Set in the present day, Freaky Friday features a tuneful pop-rock score.
Available in Full Length & One-Act versions
http://www.mtishows.com.au/freaky-friday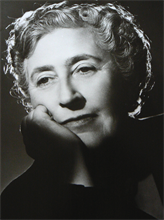 New Agatha Christie plays available from ORiGiN Theatrical
As well as being known for her 66 detective novels, Agatha Christie wrote a number of plays. From Poirot mysteries to thrilling melodramas, The Agatha Christie Collection contains 25 plays including plays that are available for the first time.
Akhnaton– an epic historical drama in three acts.4w,12m.
Butter In A Lordly Dish– a dark and gruesome one act radio play for live performance.5w,3m.
A Daughter's A Daughter– an intense personal drama of family ties in two acts.5w,4m.
Fiddlers Three– a murder caper in two acts.3w,8m.
Personal Call– a chilling radio play in one act for live performance.5w,9m.
A Poirot Double Bill– a double bill of short Poirot plays.2w,7m.
Rule of Thumb– a triple bill of short, contrasting plays comprising The Wasps Nest, The Rats and The Patient.4w,5m.
The Secret of Chimneys– a political murder mystery in three acts.4w,10m.
The Stranger– a small cast, short version of an intimate psychological thriller taken from Philomel Cottage.4w,2m.
Towards Zero– Outdoor Version – a clifftop murder mystery set entirely outdoors.5w,8m.
The Wasp's Nest– a short, small cast Poirot story.1w,3m.
Yellow Iris– a short radio play for live performance featuring Hercule Poirot.2w,7m.
http://www.origintheatrical.com.au/author/1093
Community Theatre Picks from Maverick Musicals and Plays
The World Bra-Unclipping Championships at Garimbaby Hugh O'Brien. A new generation Dimboola, a laugh-out-loud comedy destined to be performed by numerous rural drama groups.
More Than a Little Black Dressby Jo Denver. Coco Channel sizzles, manipulates and charms her way through this stylised play. Two actresses chart her calculated interaction with the Germans throughout the war.
Mystery on the Orient Express. Take a ride on the famous train through France, Italy, Switzerland and Austria. Audiences take a wild theatrical ride, seated in first class, second class, no class or baggage compartments, as the bumbling Holmes, Watson, Inspector Gadget and Miss Marple try to solve the mystery.
Free perusal scripts, ordering and licensing at www.maverickmusicals.com
Image (below): Rotorua Musical Theatre production Mystery on the Orient Express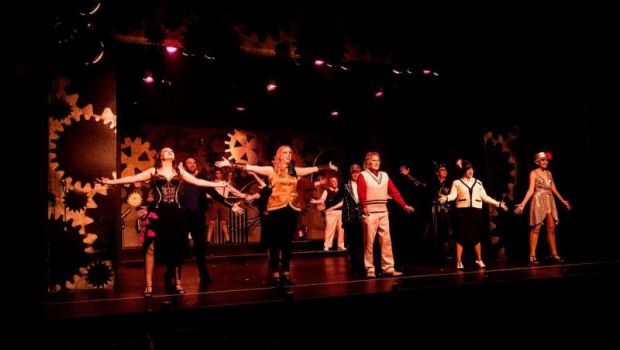 New Release from David Spicer Productions.
The Incredible Here and Now by Felicity Castagna.
First staged by the National Theatre of Parramatta, this is a play about cars and boys and having to grow up too soon.
Michael is living in the shadow of his older brother Dom. He is the biggest guy in the school with the best car and the girlfriend with the huge-arse hair.
When he is gone, Michael roams the streets, navigating life, friendship, love and family.
Cast: 7 female, 6 male.
https://www.davidspicer.com.au/shows/incredible-here-and-now