Choosing a Show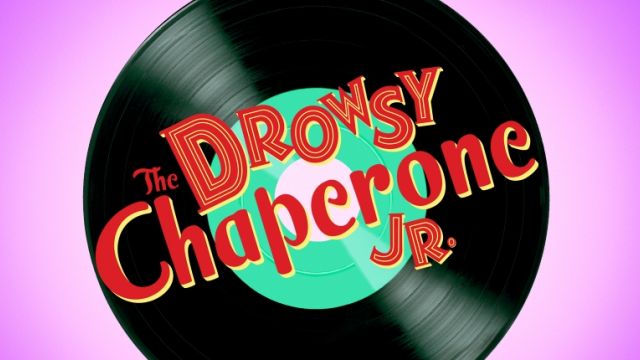 Updates from rights holders about their new releases and more.
Recomendations from Music Theatre International Australasia
Evil Dead The Musical takes all the elements of the cult classic films The Evil Dead and Evil Dead 2 and combines them for a crazy, funny, and bloody theatrical experience.
You don't need to be a fan of Evil Dead or horror or musicals to love this show. As long as you like having fun… this show is for you. Is it scary? No! Is it gory? No. This is a pure comedy start to finish. Plus, it's the only show with a "Splatter Zone" – a section of the audience that gets covered in fake blood. And with this combination of blood, jokes, cheesy effects, and awesome musical numbers, Evil Dead The Musical is unlike any live show you've seen.
https://www.mtishows.com.au/evil-dead-the-musical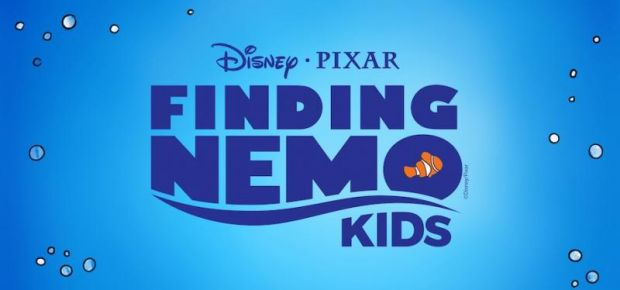 Finding Nemo 30-minute edition.
Disney's Finding Nemo KIDS is a 30-minute musical adaptation of the beloved 2003 Pixar movie with new music by award-winning songwriting team Kristen Anderson-Lopez and Robert Lopez. Marlin, an anxious and over-protective clownfish, lives in the Great Barrier Reef with his kid Nemo, who longs to explore the world beyond their anemone home. But when Nemo is captured and taken to Sydney, Marlin faces his fears and sets off on an epic adventure across the ocean.
https://www.mtishows.com.au/disneys-finding-nemo-kids
The Drowsy Chaperone 60-Minute Version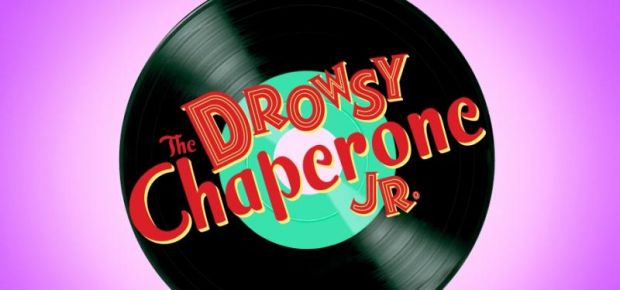 A Broadway Junior adaptation of the Tony-winning musical comedy, The Drowsy Chaperone JR. is a loving satire of the Golden Age musical.
A man shares with the audience his favourite record - the 1928 musical The Drowsy Chaperone. As he plays the record, the show comes to life in his apartment. The comedy blends two lovebirds on the eve of their wedding, a bumbling best man, a desperate theatre producer, a not-so-bright hostess, gangsters posing as pastry chefs, a misguided Don Juan and a sleepy chaperone.
https://www.mtishows.com.au/the-drowsy-chaperone-jr
Recommendations from Origin Theatrical.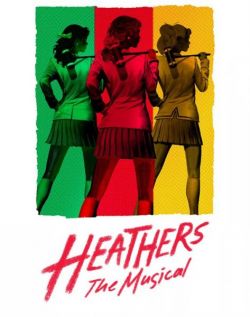 Heathers The Musical
Book, Music & Lyrics by Laurence O'Keefe and Kevin Murphy.
Full Length Musical,
Cast: 9F, 8M
Updated version from the 2019 West End production.
Heathers The Musical is the darkly delicious story of Veronica Sawyer, a brainy, beautiful teenage misfit who hustles her way into the most powerful and ruthless clique at Westerberg High: the Heathers. But before she can get comfortable atop the high school food chain, Veronica falls in love with the dangerously sexy new kid J.D.
Love Never Dies
Music by Andrew Lloyd Webber. Lyrics by Glenn Slater. Additional Lyrics by Charles Hart. Book by Ben Elton.
Full Length Musical,
Cast: 4F, 5M
The greatest love story of all time continues in Love Never Dies, Andrew Lloyd Webber's sequel to The Phantom of the Opera.
Be transported to New York's playground, Coney Island, where the masked phantom has been hiding amongst the freaks and sideshows for 10 long years, yearning for his one true love and musical protégée, Christine Daaé.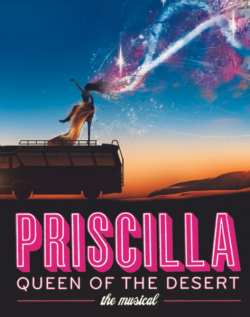 Priscilla - Queen Of The Desert The Musical
Written by Stephan Elliott and Allan Scott.
Full Length Musical,
Cast: 4F, 9M
Based on the smash-hit movie, PRISCILLA is the heartwarming, uplifting adventure of three friends who hop aboard a battered old bus searching for love and friendship. With a dazzling array of outrageous costumes and a hit parade of dancefloor favourites, this wildly fresh and funny musical is a journey to the heart of FABULOUS!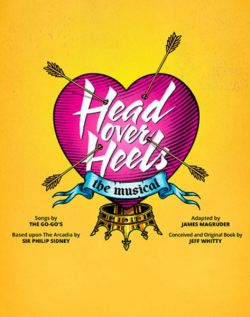 Head Over Heels
Creator & Original Book: Jeff Whitty. Adaptations by James Magruder. Music & Lyrics by The Go-Go's.
Full Length Musical, Comedy
Cast: 5F, 3M
Head Over Heels is the bold new musical comedy from the visionaries that rocked Broadway with Hedwig and the Angry Inch, Avenue Q and Spring Awakening. This laugh-out-loud story is set to the music of the iconic 1980's all-female rock band The Go-Go's, including the hit songs, "We Got the Beat", "Our Lips Are Sealed", "Vacation", Belinda Carlisle's "Heaven is a Place on Earth" and "Mad About You".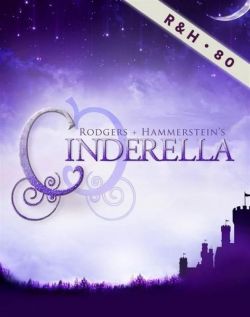 Rodgers & Hammerstein's Cinderella (Broadway Version)
Music by Richard Rodgers. Lyrics and Original Book by Oscar Hammerstein II. New Book by Douglas Carter Beane.
Full Length Musical, Comedy,
Cast: 5F, 4M
Rodgers + Hammerstein's Cinderella is the new Broadway adaptation of the classic musical. This contemporary take on the classic tale features Rodgers & Hammerstein songs including "In My Own Little Corner," "Impossible/It's Possible" and "Ten Minutes Ago," alongside an up-to-date, hilarious, and romantic libretto by Tony Award nominee Douglas Carter Beane.
Recommendations from DSP
News
We Will Rock You (eventually)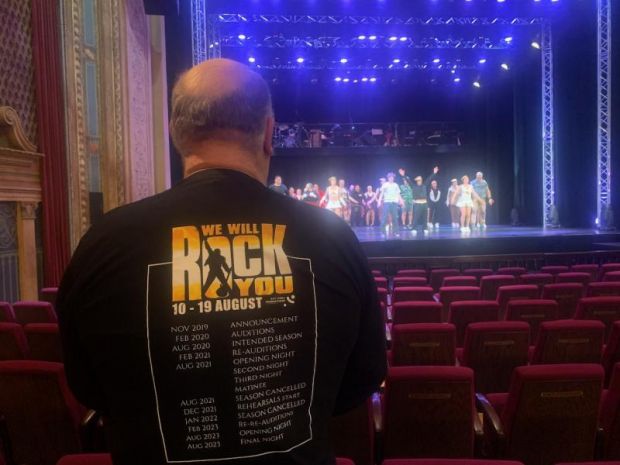 David Spicer was excited to attend the performance of We Will Rock You by Act Three Productions in Palmerston North New Zealand.
As you can see from this extra-ordinary T-Shirt, the production was announced in 2019 and cancelled three times due to Covid.
Mother and Son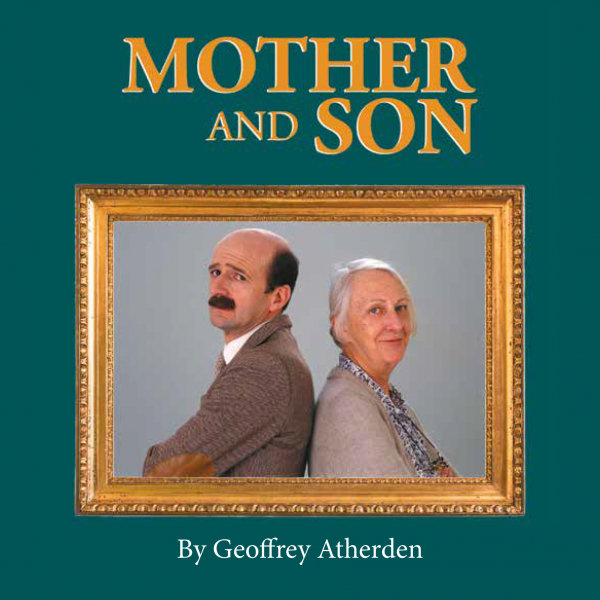 With the ABC releasing a new series, the stage version of Mother and Son is having renaissance. There are 10 productions of the edition by Geoffrey Atherden on stage in 2023/2024.
New Release Plays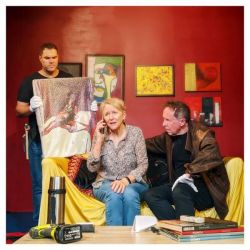 The Fine Art of Deception
By Carl Caufield (3M 2W)
A comedy thriller about money, art, and friendship.
Suzanne Faith, a glamorous former model, partied in the 1970s with Mick Jagger. She established a London gallery with her late husband. Her impressive private collection includes a portrait of herself by Francis Bacon which is worth millions of pounds. A handyman attends her beautiful Chelsea home to do a simple repair job on some steps. What could go wrong?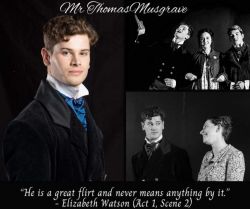 The Watsons
Written by Kathyrn Attwood. Adapted from the unfinished novel by Jane Austen. (6M 7F)
Jane Austen abandoned her novel The Watsons in 1805. This completed stage version received its premiere in 2017, to mark the bicentenary of the author's death. Described as a 'sparkling adaptation' of Austen's work, critics praised this 'sharp and witty' script and its 'beautifully differentiated characters'.
https://www.davidspicer.com.au/shows/watsons
The Hardcase Hotel
By Devon Williamson (3M 6F)
Set in the last resort luxury hotel for the wild, weird and wacky rich who have been banned from the five-star hotels of Europe. Today, a guest has been murdered, and with the hotel cut off by flash flooding, Juan Carlos is going to have to find out which of the oddball guests is the killer and why.
https://www.davidspicer.com.au/shows/hardcase-hotel
Theatre Restaurant Not So Naughty
Writer Judith Prior explains how she has adapted her plays for the times.
Writing comedy today is quite a challenge. Many of the jokes we laughed at twenty years ago would be considered cringeworthy today.
Some of you may be familiar with my very popular theatre restaurant scripts, available through David Spicer Productions, these were all written many years ago with adult audiences in mind, and as expected, many of the jokes are quite risqué.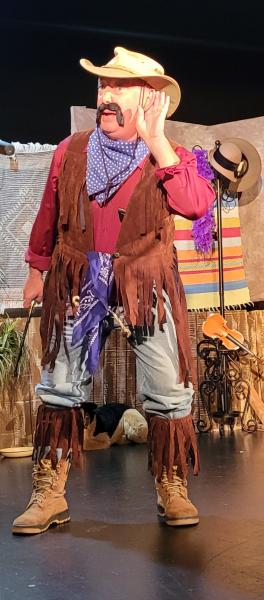 To reach a wider audience, and so that I could take my grandchildren to see all my shows, I have adapted some of my funniest, and most popular scripts, to a more PC acceptable format, leaving in (almost all) the very funniest jokes. These new scripts have all been performed here in Bundaberg, and were very well received by appreciative audiences, young and old. Each show has one simple set and runs for one hour with the option of an interval.
They may be split into two 30 min acts or run continuously.
The Cowboy Show adapted from Jest at the West and Jest Call Me Cowboy. Fun and games at the Silver Slipper Saloon. Can Maggie May pay her mortgage? Will the movie director from the city cast his movie using the local characters? Can the Sheriff avoid the amorous advances of Little White Dove?
The Egyptian Show adapted from Wink at the Sphinx. Can the Pharaoh marry off his two daughters, Fatima and Charisma? Will the magic carpet really fly for the ancient genie?
One Way Ticket to Australia adapted from Sailing South. The prisoners are not looking forward to landing in Australia but many an adventure causes hilarity. The prisoners make a mockery of the inept captain and his first officer.
The Golden Wedding adapted from Uncle Jack. Socialite daughter Claire has organized a huge social event. Dad announces that mum has left town, with his brother Jack. Gran is deaf and keeps interrupting, and somebody has spiked the punch. The slightly tipsy Vicar is valiantly trying to keep order. Just your average happy family celebration.
https://www.davidspicer.com.au/author/judith-prior