Choosing a Show: New Releases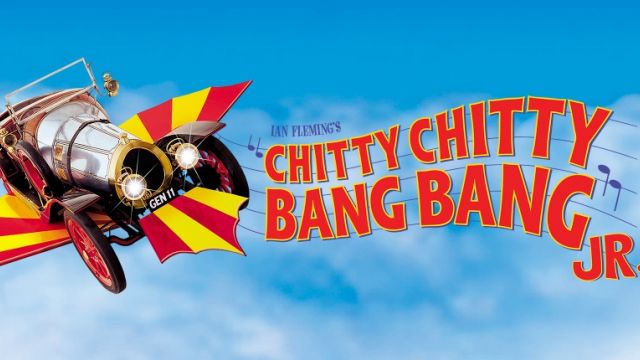 Music Theatre International Australasia
Chitty Chitty Bang Bang JR.
Everyone's favourite high-flying car is ready to land on your stage. This adaptation of the West End production has many hilarious roles, classic songs from the beloved movie and a new score.
http://www.mtishows.com.au/chitty-chitty-bang-bang-jr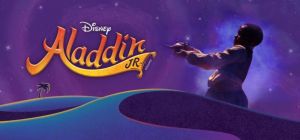 Disney's Aladdin JR.
Based on the iconic animated film, with an Academy Award-winning score by Alan Menken, Howard Ashman and Tim Rice.
When the street urchin Aladdin vies for the beautiful Princess Jasmine, he uses a genie's magic power to become a prince in order to marry her.
Includes expandable cast and simple instructions for the magic flying carpet.
http://www.mtishows.com.au/disneys-aladdin-jr-0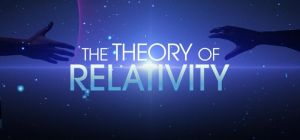 The Theory of Relativity
From Drama Desk Award nominees Neil Bartram and Brian Hill (The Story of My Life), The Theory of Relativitylooks at our surprisingly interconnected lives. Whether you're allergic to cats, in love for the first or tenth time, a child of divorce, a germaphobe or simply a unique individual, audience members and actors alike are sure to find themselves in this fresh new musical.
http://www.mtishows.com.au/theory-of-relativity
ORiGiN Theatrical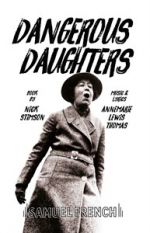 Dangerous Daughters
Book by Nick Stimson. Music and lyrics by Annemarie Lewis Thomas.
Full length musical, drama, docudrama/historic, 1910s / WWI.
Casting: 3M, 11F.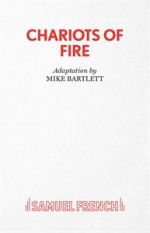 The lives and loves of Christabel, Sylvia and Adela Pankhurst, the three daughters of Emmeline Pankhurst, the figurehead of Britain's Suffragette movement.
The Pankhursts were a family divided, a family often at war. The musical tells the story of these three remarkable sisters against the setting of the First World War and other great events of the time.
Chariots Of Fire
By Mike Bartlett.
Full Length Play, Drama, 1920s.
Casting: 32M, 2F, 7M or F.
1924. The Paris Olympic Games.
A devout Scottish Christian runs for the glory of God. The son of an immigrant Lithuanian Jew runs to overcome prejudice. Two young track athletes who live for the beautiful purity of running and who prevail in the face of overwhelming odds.
Dominie Drama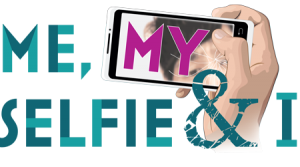 From Pioneer Drama Service- www.pioneerdrama.com
Me, My Selfie & I
By Jonathan Dorf.
Cast: Flexible cast of 6-40. Duration: 45 minutes.
Through a series of scenes and monologues to explore the world of social media, we meet a group of teens who are struggling to find the balance between documenting their lives and living them.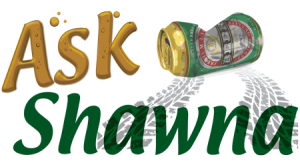 Ask Shawna
By Vern Harden.
Cast: Flexible cast of 15. Set: Simple Interior and Exterior Sets. Duration: 30 minutes.
A play about teen drinking and driving. Ideal as an opening to a discussion about teen drinking and driving, the play does not preach, but instead asks teens to learn from the tragedy that unfolds.
From Nick Hern Books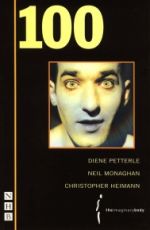 100
By Christopher Heimann, Neil Monaghan and Diene Petterle.
Cast: 2m, 2f + 1 m/f.
Imagine that you must choose one single memory from your life.
Imagine that choosing this memory is your only way of passing through to eternity.
Imagine that you have just one hour to choose...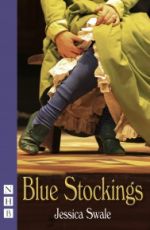 Blue Stockings
By Jessica Swale.
Cast: 8-10m, 8-14m +2.
A moving, comical and eye-opening story of four young women fighting for education and self-determination against the larger backdrop of women's suffrage (1896).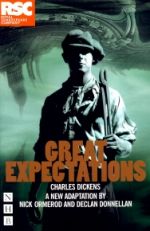 Great Expectations
By Charles Dickens – a new adaptation by Nick Ormeroo and Declan Donnellan
Cast: 7f, 16m.
A gritty adaptation of Dickens' least sentimental love story with a cast of some of his most unforgettable characters.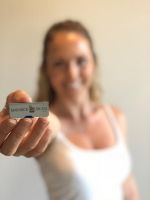 Maverick Musicals and Plays
School musicals are a joyous event - bringing together students, teachers and families each year! But choosing the right musical for your students is often not easy. Maverick Musicals have been creating and supplying original, age appropriate musicals to schools around the world for over 38 years, with an online browsing, ordering and delivery service. "Musicals on a Stick" is a new online option that means scripts, scores, rehearsal and backing tracks and much more, for any title, can be ordered on a USB for maximum flexibility.
Browse sample script & music packages at maverickmusicals.com
David Spicer Productions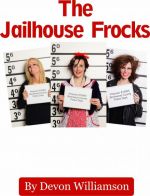 Jailhouse Frocks
By Devon Williamson.
Duration: 120 minutes. 2 Acts. 3F, 2M.
Dimwitted Police Officer Dwayne's tranquil evening is interrupted by the arrests of three unlikely women - the mayor's wife in a state of complete alcoholic breakdown, the local mad cat-lady looking for somewhere to stay out of the rain, and a dangerous looking New Yorker who has managed to crash her car into the police station while speeding through town.
The Princess and the Pea
Script by Natalie Trengrove, songs by Jim Fury.
Cast 10 F, 5 M and Chorus. Includes CD Backing Track.
Queen Margareter and King Marmaduke are worried that their son, Prince Alexander, is lonely. They decide to hold a Royal Ball, inviting all of the eligible princesses from the surrounding kingdoms in the hope that Alexander will find himself a wife.