Choosing a Show for Schools Latest Releases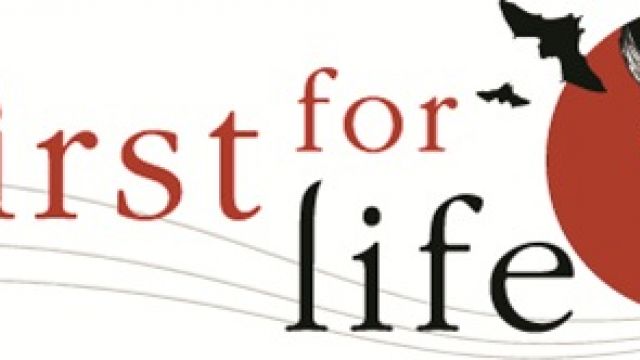 We asked rights holders to let us know what's new for the school market.
From Dominie Drama
Thirst For Life- Book by Flip Kobler and Cindy Marcus. Music and Lyrics by Bill Francoeur.
Cast:4M, 12F, plus 2 roles that can be either, chorus.
Every story needs a bad guy. In this one, he happens to be a vampire. But this play is not about witchcraft, dark arts, voodoo or black magic. In fact, quite the opposite. It's about belonging and being true to who you are. This play is a parable about a wondrous place where mortal enemies come together to live in peace. It just happens to be told with humans and vampires... and cool music.
For more information on this musical, visit
http://bit.ly/NMn2Hx, call (02) 9938 8600 or email: drama@dominie.com.au
From ORiGiN Theatrical
Happy Days - A New Musical (Full Length & 90 minute Versions)
Cast: 10m, 7f expandable cast.
Goodbye gray skies, hello blue! Happy days are here again with Richie, Potsie, Ralph Malph and the unforgettable "king of cool" Arthur "The Fonz" Fonzarelli. Based on the hit Paramount Pictures television series, Happy Days, A New Musical reintroduces one of America's best-loved families, the Cunninghams - yes, Howard, Marion and Joanie are here too - to a whole new generation of kids and parents.
Read free sample online at http://bit.ly/T7wJgC
For more information contact: Kim Ransley by email kim@originmusic.com.au
From Hal Leonard Australia
Miss Saigon - School Edition
Along with extra theatrical resources and show requirements catering to high schools, there are two major differences between the original show and the School Edition:
The language (both dialogue and lyrics) has been cleaned-up throughout.
A few songs have changed keys to accommodate student voices.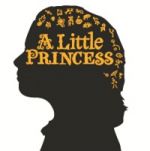 A Little Princess
Written by Tony-nominated composer and lyricist Andrew Lippa and award-winning book-writer and lyricist Brian Crawley, A LITTLE PRINCESS is the story of a little girl with a great big imagination.
A Little Princess, which features an updated script, score, orchestrations, and new material, is based on Francis Hodgson Burnett's children's novel, popular since the late 19th century.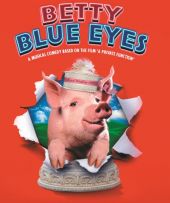 Betty Blue Eyes. Music by George Stiles. Lyrics by Anthony Drewe. Book by Ron Cowen and Daniel Lipman. Based on Alan Bennett's screenplay, A Private Function.
Twenty six years ago Alan Bennett and Malcolm Mowbray wove this story into a hilariously funny but sharply observed comic film called A Private Function, which centred around Betty, an adorable pig, who is being illegally reared to ensure the local dignitaries can celebrate the Royal Wedding with a lavish banquet while the local population make do with Spam. Now it's become a deliciously infectious toe-tapping, retro contemporary score musical.
For information call (03) 9585 3300 or email nmckail@halleonard.com.au

From David Spicer Productions
Pyjamas in Paradise by John-Michael Howson, Ashley Irwin and Peter Pinne
Before there was Schoolies, there was Pyjamas in Paradise!
In the late 1950s and early 1960s, pyjama parties attracted thousands of young people from all around Australia to the small resort town of Surfers Paradise. Their popularity put Surfers on the map.
With original music and classic hits including Rock Around the Clock, Shakin All Over, Pink Shoe Laces, The Great Pretender, It's My Party, La Bamba, Itsy, Bitsy, Teenie, Weenie, Yellow Polka Dot Bikini, Summer Holiday and I Remember You.
"This show sizzles!" Stage Whispers.
Judith Prior's What's New Pussycat
Inspired by the story of "Puss in Boots", first written during the sixteenth century by French author, Charles Perrault.
The show embraces an eclectic collection of great pop and rock songs drawn from the rock era of the fifties and sixties through to today's popular music that the cast and audience will identify with and enjoy.
Songs include Material Girl, I Wanna Be a Billionaire, These Boots were made for Walkin', Walk Right In, You Better Shop Around, Ballin' the Jack, Congratulations, What's New Pussycat?, Hey Baby, Simple Simon Says and more.
For more info contact david@davidspicer.com or
phone/fax (02) 9371 8458
From SELTAEB MUSIC
Class of 77 - The Australian High School Musical
CLASS OF 77written by Sydney composer David Hines centres around a group of students in 1977 as they prepare to leave school and face the "brand new world" of the 1980's. For 7M/5F or 7F/5M and variable chorus size.
The show has 14 brand new songs, all in a 70's rock/pop style. For those schools without access to live musicians a professional backing CD is included with the licence. The royalties are very affordable at $350 complete for unlimited performances. Sets and costumes are easy to source and overall the show represents a fantastic opportunity for Australian schools to showcase a locally written musical.
"I wanted to write a show that reflected our own culture," says Hines.
The World Premiere was in Sydney in March 2006 and since then the show has been sold to many companies and schools in Australia and overseas.
For further information contact local agents SELTAEB MUSIC on 0418 299 241 or visit the official website at www.classof77.com.au
Originally published in the September / October 2012 edition of Stage Whispers.