Come in Spinner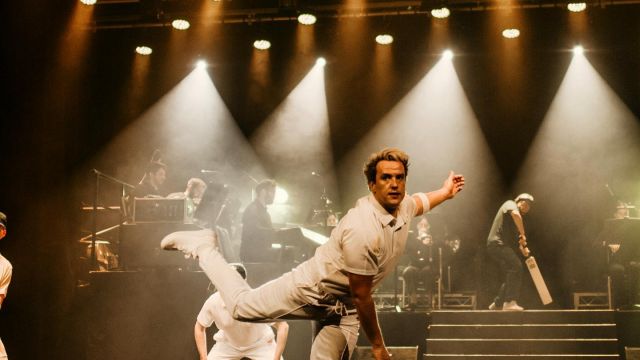 David Spicer enjoyed a revival of Eddie Perfect's first musical in Tasmana as Launceston launches the second Australian Music Theatre Festival.
Tasmania is my favourite state (at least for the month of May) with local chef and impresario Dylan Wells producing a season of Shane Warne The Musical - at the Wrest Point Casino, no less.
Aged 25, Dylan and his choreographer partner Kristy have produced two beautiful little babies - an 18-month-old girl Lola and six- week-old girl Elton - and a kick ass theatre company.
Dylan's company, The Cabaret Club, was founded on his skills as a chef and a producer. Before COVID- 19 he ran a series of theatre restaurant events where he was both M.C. and cook.
Whilst doing a shift in the kitchen, he heard Eddie Perfect's Shane Warne The Musical on Spotify, and felt he had to stage it.
This musical from the DSP catalogue has been slow to start spinning, owing to the unpopularity of the controversial cricketer in music theatre circles.
Some thespians in recent productions have needed education about how to play the game. Speaking for myself, I enjoy music theatre and cricket.
The musical itself is a hoot and has had professional seasons in Melbourne (twice), Adelaide and Sydney. Eddie Perfect's Tony nomination for Best Musical for Beetlejuice in 2019 has also increased interest in his earlier work.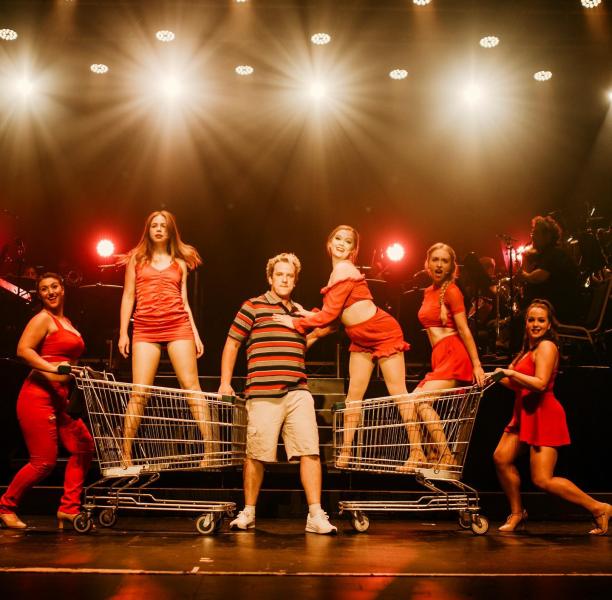 Young Dylan ran a sensational social media campaign. It included a video of a prank birth of Shane Warne - in which his mother delivered a cricket ball, then a cricket bat and finally a beautiful boy (bearing a close resemblance to Dylan and Kristy's bundle of joy).
The company bowled up a large production, with 17 in the orchestra and featuring 123 costumes (the most spectacular of these were for the Bollywood song that channelled Warnie's infamous betting scandal.)
My impression of opening night was how the rap style of some of the songs reminded me of Hamilton (even though it was written well before the Broadway hit) and how clever the lyrics were.
Eddie Perfect made the trip and enjoyed seeing the musical for the first time without being in it.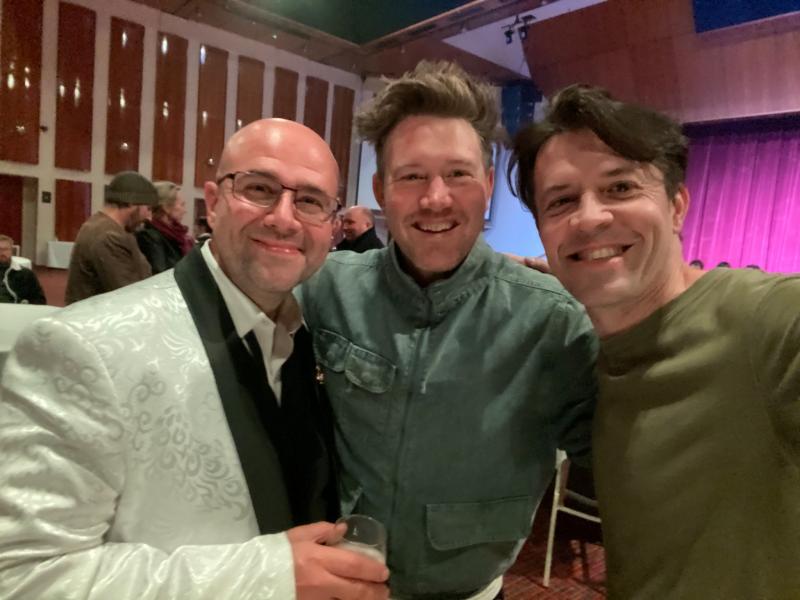 The musical ends with Warnie's relationship with movie star Liz Hurley. When I last spoke to Eddie Perfect he was talking about composing a sequel, as so much has happened to the cricketer since then.
It will be as long as a Test match if that ever eventuates.
Breaking news Shane Warne the Musical will be seen soon in Launceston.
Australian Music Theatre Festival
My second trip to Tasmania within a month will be to the Australian Music Theatre Festival in Launceston from May 19 to 23.
I was lucky enough to attend the inaugural event in 2019, where I enjoyed the high standard of entertainment and first-rate training seminars. The stars this year include Simon Gleeson, Natalie O'Donnell and Callum
Francis, whilst the creatives include Director Roger Hodgman, Music Director Michael Tyack and Tyran Parke.
The first festival was mainly attended by Tasmanians but this event deserves a big turnout from music theatre doers across the country.
See you in Launceston.