Hidden Gems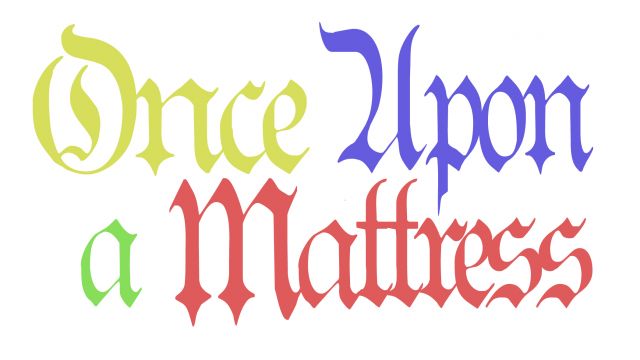 As theatre companies and schools choose their repertoire, well-known plays and musicals spring quickly to mind. There is, however, a broad selection of shows worth considering. This issue Stage Whispers asked local rights holders to nominate some of the 'sleepers' or 'hidden gems' in their catalogues.
Once Upon a Mattress.
Once Upon a Mattress, the musical that launched Carol Burnett to stardom has a great musical theatre pedigree. In the summer of 1958 Mary Rodgers (daughter of Richard) Marshall Barer and Jay Thompson adapted Hans Christian Andersen's The Princess and the Pea for a week's run at Camp Taminent. Subsequently expanded to a full-length musical in 1959, it played 460 Broadway performances. In its spin on The Princess and The Pea, tomboy Princess Winnifred swims the moat to reach Prince Dauntless, while Lady Larken has a rather compelling reason to reach the bridal altar post haste.
Once Upon a Mattress returned to Broadway in 1995 with Sarah Jessica Parker as Winnifred. (Origin Theatrical)
Fawlty Towers by John Cleese and Connie Booth.
Extraordinarily, only two six episode series of Fawlty Towers were ever produced (1975 & 1979), the first while John Cleese and Connie Booth were married, the second after their divorce. All 12 scripts of the most celebrated TV sit-com ever are collected in Complete Fawlty Towers, and available for performance. Fawlty Towers is the best-loved bad hotel in the world, complete with the snobbish, manic Basil; his over-coiffeured domineering wife, Sybil; the hopeless but ever-hopeful Manuel; the calm and capable Polly – and the steady stream of abused guests. (Dominie Drama)
Where's Charley.
After a decade in Hollywood, Frank Loesser, of Guys and Dolls fame, made his Broadway debut with a lesser-known 792 performance hit Where's Charley (1948), the musicalisation of the Brandon Thomas farce Charley's Aunt. Ray Bolger (Wizard of Oz) made a multiple encore hit of the best-known song, Once in Love with Amy. The year is 1892. Oxford undergraduates Jack and Charley want some private time with girlfriends Kitty and Amy. English propriety intervenes, in the form of Amy's pompous uncle, Mr Spettigue. A plan to enlist the aid of Charley's Aunt as a chaperone goes awry, and Charley masquerades as his own aunt. Mayhem breaks out as Spettigue and Jack's father pursue the phony aunt, escalating when the real aunt appears.
Loesser's second Broadway musical, Guys and Dolls, won the 1950 Tony Award for Best Musical. His earlier show is well worth a look. (Hal Leonard)
The Best Little Whorehouse in Texas.
The Best Little Whorehouse in Texas premiered on Broadway in 1978, playing 1,568 performances. Inspired by the real life Chicken Ranch in La Grange, Texas, this happy-go-lucky view of small town vice and state wide political side stepping recounts the good times and the demise of the Chicken Ranch, one of the better pleasure palaces of Texas. Governors, senators, mayors and even victorious college football teams frequented Miss Mona's cosy bordello until that puritan nemesis Watchdog focuses his television cameras and righteous indignation on the institution. (Dominie Drama)
Boy's Own Mcbeth
Before The Boy From Oz, Boy's Own Mcbeth (Grahame Aunty Jack Bond and Jim Burnett) was the longest running Australian musical of all time – with more than 600 performances. It's a riotous comedy set in a classroom. "Monty Python's Flying Circus, Shakespeare in Rock n Roll" (Sunday Telegraph)
Terry Shakespeare is really the school old boy – he's 42. He's been in fifth form for 26 years and his two children Dopey and SS are in the same class – but he's not silly it's all a tax dodge. If he passes the school can finally boot him out. So they give him a job he can't fail at - directing the school play Macbeth. Recently updated to include extra chorus. (David Spicer Productions)
Frank Annie's Diary
There are some things you can't cover up with lipstick and powder. This comedy by Louise Nielsen sold out at every performance during its premiere season at Noosa Arts Theatre Qld. Four women go away with everything perfectly planned and everything goes perfectly wrong. Three men go away with nothing planned and everything goes perfectly right. (Maverick Musical and Plays)
Grunt – a Pig of a Musical
This adaptation of Animal Farm, a very edgy, music-packed dramatisation by Jo Denver & Donald Woodward, has a musical score featuring a fusion of semi-operatic and rock styles that will thrill audiences, and challenge your gifted vocalists and musicians. With hints of Les Miserables mixed with Tommy, and minimal script, this is all about the story and all about the music. (Maverick Musical and Plays)
Editor's Choices
Being a fan of slightly more obscure shows, I've chosen to nominate a handful of my favourite sleepers. Rodgers and Hart's Pal Joey, about to be revived in New York, is a show I've always loved. Rights holders Origin Theatrical tell me it has only had two Australian productions in the last 10 years. 1997 Broadway musical Side Show, still awaiting a local premiere (Dominie Drama), tells the story of co-joined twins Daisy and Violet Hilton, and their journey from sideshow exploitation to stage fame. Not a Broadway hit, but it has a lavish score. About the writing of the U.S. Constitution, and having a dominantly male cast, 1776 would be an unlikely local choice – but it's a stunning show (Hal Leonard). Manning Clark's History of Australia The Musical (David Spicer Productions) a mouthful of a name – failed on premiere in Melbourne, but is available for an amateur premiere.