Latest Releases: March / April 2013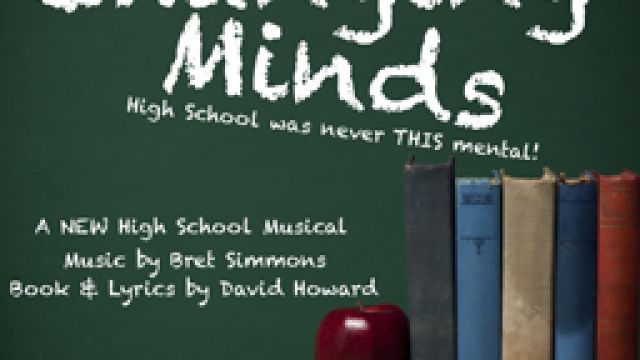 Changing Minds - A New High School Musical. Music by Bret Simmons, book & lyrics by David Howard.
Cast: 8f, 8m + Chorus - Additional students, teachers, featured dancers and singers.
At Playa Sola High School it's business as usual – the jocks, geeks, popular kids, etc., all try to navigate a world of insecurities, grades, fashions and text messages. Then, during a school trip to a historic mission, the minds of two high school seniors are inexplicably switched. Suddenly Kyle Fairbanks, a charismatic slacker/surfer, is helping everyone with their calculus, and scholastic superstar Natalie Watson has become an expert on heavy metal lyrics and is calling everybody "dude." In this screwball-comedy-for-a-new-generation, Kyle and Natalie have to find out how to get their brains back.
Driven by a contemporary pop score that reflects influences from rock, techno, R&B, ska and rap.
You Tube Promo by Germantown High School, Tennessee (world premiere)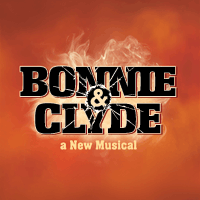 Bonnie and Clyde A New Musical. Music by Frank Wildhorn,lyrics by Don Blackand book by Ivan Menchell. Two Acts, Book Musical, Rated R.
Bonnie and Clyde is a new musical with a non-traditional score, combining blues, gospel and rockabilly music, featuring large ensemble casts, with an opportunity to showcase strong contemporary singers and actors.
At the height of the Great Depression, Bonnie Parker and Clyde Barrow went from two small-town nobodies in West Texas to America's most renowned folk heroes and the Texas law enforcement's worst nightmares. Fearless, shameless and alluring, their electrifying story of love, adventure and crime captured the excited attention of an entire country. Now, the most notorious couple of the twentieth century takes on a whole new adventure: the stage.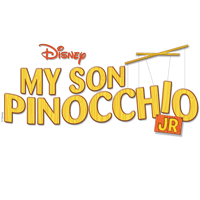 Disney's My Son Pinocchio Jr. Music and lyrics by Stephen Schwartz and book by David Stern. One Act, Book Musical, Rated G. Broadway Junior Version
Pinocchio must prove himself brave, truthful and unselfish, but what about the toymaker? Raising a perfect child might not be as easy as it looks. The Blue Fairy and her Fairies in Training lead Gepetto on a journey through this fractured fairytale in order to discover what it means to be "A real father."
Oscar and GRAMMY Award winner Stephen Schwartz adds a brand new score to the classic Disney hits "When You Wish Upon a Star" and "I've Got No Strings."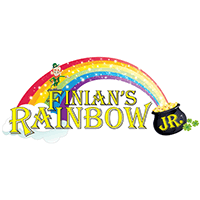 Finian's Rainbow Jr. Music by Burton Lane, lyrics by Yip Harburg, book by Fred Saidy and Yip Harburg. Adaptation by Deena R. Harburg. One Act, Book Musical, Rated G. Broadway Junior Version.
A combination of whimsy, romance and political satire, Finian's Rainbow Jr.is a new take on the classic Broadway musical featuring "How Are Things in Glocca Mora?", "Old Devil Moon," and "Look to the Rainbow" in a celebration of the humanity within all of us, regardless of appearances.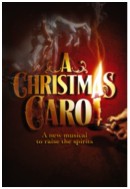 A Christmas Carol. Book and lyrics by Chris Blackwood. Music by Piers Chater Robinson.
From the creator of Peter Pan the Musical, this new musical has been adapted from the classic novel by Charles Dickens.
With a cavalcade of colourful characters and a ghostly quartet of guardians, A Christmas Carol is filled with joy, laughter and heartbreaking moments.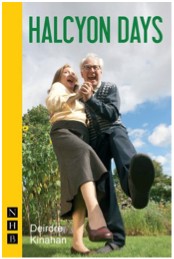 Halcyon Days by Deirdre Kinahan
A drama for older performers. Cast: 1f, 1m (72, 67).
Set: nursing home (plus conservatory and garden)
A tender and humorous new play from Deirdre Kinahan, expanded from her short play Salad Day. Sean sits alone, abandoned to his memories. In storms fellow inmate Patricia, a feisty woman with a zest for life and for handsome men in wheelchairs.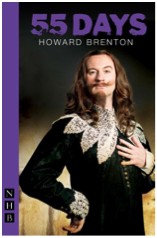 55 Days by Howard Brenton
Historical Drama. Cast: 2f, 17m, doubling.
Set: various interior and exterior settings, but can be simply staged
Following on from his Anne Boleyn comes Howard Brenton's new play charting the downfall of Charles I at the hands of Oliver Cromwell.
December 1648. The Army has occupied London. Parliament votes not to put the imprisoned king on trial, so the Army moves against Westminster in the first and only military coup in English history.
What follows over the next fifty-five days, as Cromwell seeks to compromise with a king who will do no such thing, is nothing less than the forging of a new nation.
The Machine Gunners by Robert Westall, adapted by Ali Taylor.
Cast: 1f, 5m doubling (2f , 11m possible)
An adaptation of this much-loved children's classic by Robert Westall, voted one of the ten most important children's novels of the past 70 years.
Prisoner Cell Block H - The Musical by Peter Pinne and Don Battye.
Cast: 8f, 2 m.
It toured the UK for two years after a launch in the West End in the late 1990s.
Now the hilarious musical romp based on the long running TV series Prisoner is available for performance.
Described as "pure exultant bubblegum fun" with musical influences ranging from pop to R & B to gospel.
This is for theatres companies with loads of female talent who like a laugh.
All your favourite characters are there. The Wild Women of Wentworth include the Drag Queen - Vera Vicious: inside for stealing a fondue set and murder; the warden from hell known as The Freak; The Top Dog - a bikie Lesbian; the child-like Doreen who always carries a teddy bear and The Governor - a softy who believes in rehabilitation.
Bollywood Crazy by Mary McMahon and Donald Woodward
At last – all the mystery, music, moves and magic that shout – Bollywood!
The latest high school musical from Maverick Musicals, where East meets West in a fusion of contemporary and Bollywood-styled music, offers wonderful performance opportunities for music and theatre, dance and costume teams.
Indian doctor, Bandhu Tanwar takes his Australian-born wife and two teenagers to visit India for a 'trip of a life-time'. The family is in for many surprises as they experience a traditional culture and family that challenges the life to which they are now accustomed... Rohana's new sari becomes a symbol of her acceptance of who she is - a teenage girl balancing two different worlds, two different families.
A storyline complete with ritualistic gaming scene and a trip to the Bollywood studios, good lead, secondary and multiple chorus groupings, make this ideal for senior school casts. The score's package, includingFlying Away, Riding the Rail, That's Cricket! India, Magic India – includes band-parts, performance backing and rehearsal vocal CD's.
Free perusal script, score and MP3 samples at www.mavmuse.com