Let's Put on a Show.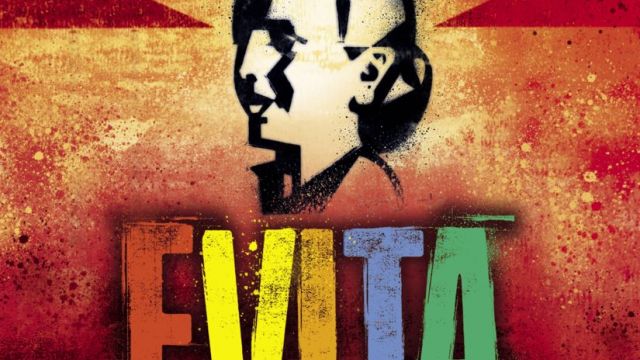 Hot New Musical and Play releases from our Right's holders. (As of July / August 2014)
From ORiGiN Theatrical
Evita
ORiGiN Theatrical has announced that after many years of requests Andrew Lloyd Webber and Tim Rice have released the rights to Evita.
The musical brings to life the dynamic, larger-than-life persona of Eva Peron. Beginning with a young and ambitious Eva, the production follows her meteoric rise to sainthood and the enormous wealth and power she gained and the means by which she became the beloved Evita of Argentina.
Cast Requirements: Eva Peron, Peron, Che, Peron's Mistress, Magaldi, plus large ensemble.
ORiGiN Theatrical has two Australasian premieres.
The Brain From Planet X (Phoenix Theatre W.A. from September 11 - 27) - a musical send-up of bad 50's sci-fi movies, telling the story of an alien invasion circa 1958.
http://www.rnh.com/show/17/The-Brain-From-Planet-X
Ring of Fire (Curtain Up Productions in Coffs Harbour) - From the songbook of Johnny Cash comes this musical about love and faith, struggle and success, rowdiness and redemption, and home and family. More than two dozen classic hits including "I Walk The Line", "A Boy Named Sue", "Folsom Prison Blues", and the title tune.
http://www.theatricalrights.com/ring-fire-broadway
From Hal Leonard Australia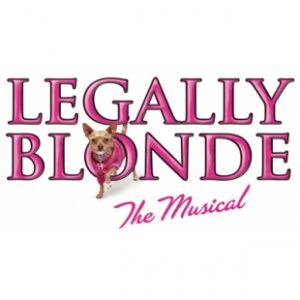 Legally Blonde: The Musical
Community theatres across Australia are staging Legally Blonde: The Musical for the first time in 2014.
Harvard's beloved blonde takes the stage by pink storm in this fun, upbeat musical about self-discovery. Based on the adored 2001 movie starring Reece Witherspoon.
http://licensing.halleonard.com.au/musicals/find-a-show/11355-legally-blonde-the-musical
Mary Poppins
The next community theatre blockbuster from Disney and Cameron Mackintosh is Mary Poppins. Based on the classic movie put together by Walt Disney himself and composed by the Sherman Brothers it also features new additional material from George Stiles, Anthony Drewe and was co-created by Cameron Mackintosh.
Companies across Australia are gearing up to fly away with this musical in 2015.
http://licensing.halleonard.com.au/musicals/find-a-show/15023-mary-poppins
Loserville.
In a similar vein to the smash-hit tee rock-musical 13, West End musical Loservilletells the stories of teenagers struggling with what it means to grown up. Pimples, girls, boys, cliques, parents and homework all form the worlds of the misfits in Loservilleaccompanied by a rocking score that's sure to get every kid rocking out.
Based on the album Welcome to Loserville from the band Son of Dork.
Sondheim on Sondheim
As we celebrated the prolific Stephen Sondheim's 84th birthday on March 22nd, now is the perfect time to get to know the man behind the legend with Sondheim on Sondheim
Ranging from the beloved to the obscure, the carefully selected two-dozen songs hang from a framework of in-depth video interviews delving into Sondheim's personal life and artistic process.
Free Perusal

From David Spicer Productions
Shane Warne the Musical.
David Spicer Productions is also excited to announce the release of Eddie Perfect's Shane Warne – The Musical for community theatre and as a cast album.
The updated edition, staged last year under the direction of Simon Phillips, takes Shane's life up to his relationship with Liz Hurley.
SW Reviewer Coral Drouyn wrote of it, "The show is full of witty lyrics and great melodies, all courtesy of Mr P…an integrated score to be proud of. …This is a must see."
http://www.davidspicer.com.au/shows/shane-warne-musical
Saturday Night Fever
The Redcliffe Musical Theatre (Queensland) will stage the world community theatre premiere of the 70's disco classic Saturday Night Fever the musical in March next year.
The company was given the honour as the Bee Gees grew up in the northern Brisbane suburb.
Other companies staging the musical (so far) in 2015 are in Sydney, Melbourne, Townsville, Adelaide, Mandurah (WA), Canberra and Queenstown New Zealand.
The musical features the latest orchestration for the production which is about to tour the UK for a fourth time.
http://www.davidspicer.com.au/shows/saturday-night-fever-musical
From Maverick Musicals and Plays
The Making of the Great Lover
By Jo Denver
In 1918, little known author Edith Winstanley Hull, a pig breeder's wife from a quaint English village, pens a sensational novel - The Sheik. The equivalent to Fifty Shades of Grey for the era, her racy and sumptuous tale about female sexuality scandalises, shocks and titillates all who read it. It also shoots to the top of the best-seller list. Script and rights available now from www.mavmuse.com
From Dominie Drama
Contactdrama@dominie.com.au
Jeeves & Wooster in 'Perfect Nonsense'
By the Goodale Brothers. Original author P.G. Wodhouse
An inventive, fast-paced comedy featuring P.G. Wodehouse's iconic double act. Winner of the 2014 Olivier Award for Best New Comedy.
Cast Notes show the number of performers required to perform the play, usually following the casting of the professional premiere (3m who play a variety of roles.). Doubling indicates that some or all performers play more than one part, and the play could be performed by more performers.
Pressure
By David Hague.
An intense thriller about the most important weather forecast in the history of warfare. June 1944. As D-Day approaches, two rival forecasters give contradictory predictions, with the outcome of the entire war at stake.
An extraordinary and little-known true story.
Cast Notes show the number of performers required to perform the play, usually following the casting of the professional premiere (1f 12m,0. Doubling indicates that some or all performers play more than one part, and the play could be performed by more performers.
King Charles III
By Mike Bartlett
Mike Bartlett's provocative 'future history play' explores the people beneath the crowns, the unwritten rules of our democracy, and the conscience of Britain's most famous family.
Queen Elizabeth II is dead. After a lifetime of waiting, her son ascends the throne. A future of power. But how to rule?
The play draws on the style and structure of a Shakespearean history play, with much of the dialogue written in blank verse, a comic subplot, and even the occasional appearance of a significant ghost...

From Judith Prior.
Three companies will in August stage the first ever productions of Judith Prior's latest dinner theatre comedy, Hacienda del Toro.
Think, three amigos, hot chilli, salsa, tequila, burritos, enchiladas. Hidden treasure, bad Spanish accents, culture clashes, misunderstandings and much mirth as everyone comes together to have a good time at the Fiesta del Toro.
The Hokitika Dramatic Society (NZ) gets in first followed by the Bell Theatre Group and Springwood High in Queensland.
http://www.davidspicer.com.au/shows/hacienda-del-toro
From Devon Williamson.

New Zealand playwright's new release is Over Paid, Over Sexed and Over Here.
Set during World War 2 in a living room that backs onto a dry cleaning shop ( 5 M 2 W ). Lots of laughs as the tension erupts between American Soldiers and locals. The world premiere this year was a sell out.
Devon has also enjoyed his first ever season in the US of How to Train Your Husband.
http://www.davidspicer.com.au/shows/over-paid-over-sexed-over-here
From John Timlin
Dimboola – still a monster hit.
John Timlin has put the shingle out as a literary agent after enjoying success as a producer and agent. He began at Carlton's famous Pram Factory Theatre which produced over 140 new plays in ten years.
This included major premieres by Jack Hibberd, Barry Oakley, David Williamson, Tim Robertson, Barry Dickins and John Romeril.
In partnership with Max Gillies, he packaged The Gillies Report for ABC TV and many live shows featuring Max.
The most famous work that John Timlin represents is Jack Hibberd's wedding reception play Dimboola. Ithas been a staple item in amateur theatre for over 40 years and, by 2013, about 1.5 million people had seen it here and overseas.
At least fifteen productions are booked each year. www.jackhibberd.com gives an overview of Dr. Hibberd's many plays all of which, including A Toast To Melba and The Les Darcy Show, are available for amateur production
Barry Oakley's play Music had a phenomenal run at the Melbourne Theatre Co. in 2012 and has now been released for the amateur stage. A tragi-comedy and a star vehicle for four actors, its appeal mirrors that of an early Oakley play, Bedfellows. His Xmas oriented comedy, Yuletide, has now been rewritten and is also available for production.
Rights to all Hibberd, Oakley and Robertson plays are available through timlin@bigpond.net.au.