New Musicals and Plays on the Market - September / October 2011.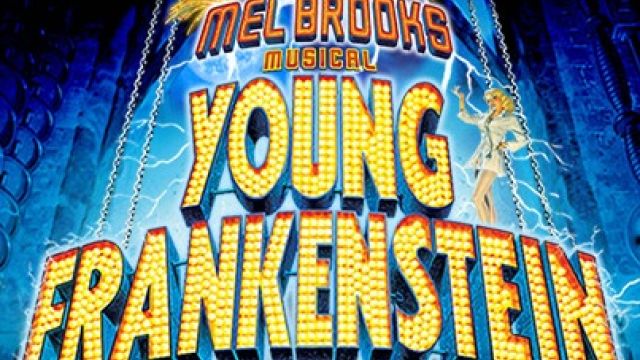 From Hal Leonard Australia - www.halleonard.com.au
The Great Houdini Returns to Australia
The great Harry Houdini visited Australia 100 years ago and flew the first aeroplane at Diggers Rest, near Melbourne. Thanks to the hard work of two Melbourne writers, he returns to Australia in a new musical called The Great Houdini.
Inspired by the Tony Curtis movie they watched when they were just 10 years old, the Willis twins had a life-long dream to write a musical based on the world's most famous magician and illusionist.
In the musical, Harry Houdini is torn between the love of his Mama, his wife and his obsession to escape from handcuffs, chains and prison cells.
Sixty totally original music cues, arranged for an orchestra of 10, complement a dynamic and moving script incorporating pathos, action, comedy, drama and, of course, magic!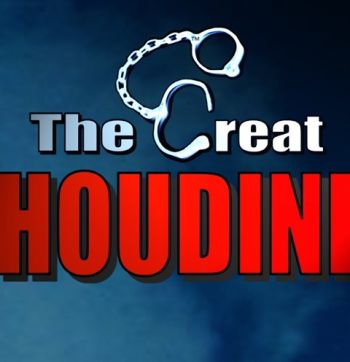 Available soon:
Young Frankenstein by Mel Brooks & Thomas Meehan. A wickedly inspired re-imagining of the Frankenstein legend based on Mel Brooks' classic comedy masterpiece. The only place you'll witness a singing and dancing laboratory experiment in the largest tuxedo ever made.
Newly released Junior or School Musicals.
State Fair by Tom Briggs, Louis Mattioli, Richard Rodgers & Oscar Hammerstein II. Rodgers & Hammerstein's only musical written directly for the screen is now available as a junior stage musical.
Phantom Tollbooth. Norton Juster's beloved children's book is given full musical treatment in this acclaimed stage version of the modern tale of a boy who must save the princesses Rhyme and Reason and reunite the brother Kings who rule over the cities of Dictionopolis and Digitopolis.
Coming soon
Disney's Little Mermaid Junior and Winnie the Pooh Junior.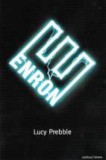 Enron by Lucy Prebble. Cast - M11, F5. CWest End Hit about one of the most infamous scandals in financial history transformed into a theatrical epic.
If I Were You by Alan Ayckbourn.Cast - M3, F2. Jill and Mal Rodale seem like an ordinary family couple, but beneath the surface things are beginning to crack. One morning they find they have switched personas and must continue life "as normal" as their other half.
Noughts & Crosses by Malorie Blackman. Adapted by Dominic Cooke. Cast: F8, M8. An electrifying, bittersweet love story with echoes of Romeo and Juliet, set in a society divided by racial bigotry and a world rocked by terrorism.
The Railway Children by E Nesbit, adapted by Mike Kenny
Famously filmed, this story of a prosperous Edwardian family forced into near-penury in rural England captures the anxieties and exhilarations of childhood with great tenderness and insight.
Mogadishu by Vivienne Franzmann. Cast: 4f, 8m. When white secondary-school teacher Amanda is pushed to the ground by black student Jason, she's reluctant to report him. But when Jason decides to protect himself by spinning a story of his own, Amanda is sucked into a vortex of lies.
Vernon God Little by DBC Pierre, adapted by Tanya Ronder. Cast: 4f, 5m. 15-year-old Vernon Little lives with his mother in a flea-bitten Texan town. His best friend just massacred sixteen of their classmates before killing himself. The town wants vengeance and turns its sights on Vernon.
Free Perusal Materials - nick@originmusic.com.au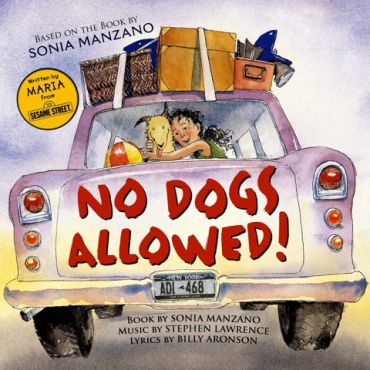 How I Became a Pirate by Janet Yates Voght and Mark Friedman. Based upon the book by Melinda Long and illustrations by David Shannon. Terrific songs like "Green Teeth," "I'm Really Just a Sensitive Guy," "Pirates Dot Aaargh!," and many others will have your audience rolling in the aisles and leaving the theatre secretly wishing for a Braid Beard. Cast: Flexible – with large chorus. Include accompaniment CD.
No Dogs Allowed by Sonia Manzano, Stephen Lawrence and Billy Aronson. The story of Iris, a bright 8-year-old, who lives "in a place called the Bronx, in the Kingdom of 3rd Avenue... in the Land of New York City," with her family and dog El Exigente. The family takes a trip to the Enchanted State Park and Iris is determined to bring her beloved El Exigente, even though at the park 'no dogs are allowed'. Charming and wonderfully funny characters intervene. Cast: 4 female, 3 male + 1 dog. Includes orchestrated performance CD.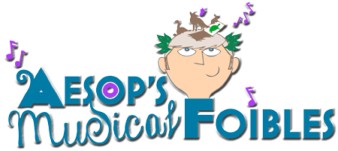 Thirst for Life. Book by Flip Kobler and Cindy Marcus. Music and lyrics by Bill Francoer. Cast: 4M, 12F, plus 2 + chorus. Every story needs a bad guy. In this one, he happens to be a vampire. But this play is not about any dark arts. It's about belonging and being true to who you are.
Aesop's Musical Foibles. Book by Flip Kobler and Cindy Marcus. Music by Dennis Poore. Lyrics by Flip Kobler. Cast: 9M, 6F, plus 4 roles that can be either, chorus. A musical for actors who don't have to sing. All the upbeat songs can be sung by the chorus of Muses, who watch and comment in classic Greek chorus style.
New Releases from David Spicer Productions - www.davidspicer.com.au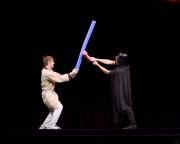 Hyperspace - the Totally Unauthorised Star Wars Musical Parody and Warp Drive the Totally Unauthorised Star Trek Musical Parody by Peter Novakovich.
Hyperspace is a soap opera that thrilled trillions throughout the galaxy. Panic sets in when the last episode goes missing. Warp Drive boldly goes where no musical has gone before. The two One Act musicals can be staged on one night as sci-fi double feature.
Pride and Prejudice. Play adapted by Pamela Whalan. 11 W, 5 M. New adaptation of Austen's much-loved novel. "It is not only fans of Jane Austen's much-loved novel centred on romantic manoeuvres in early 19th century England who will be delighted by this witty and excellently staged adaptation." Ken Longworth.