New Musicals on the Market.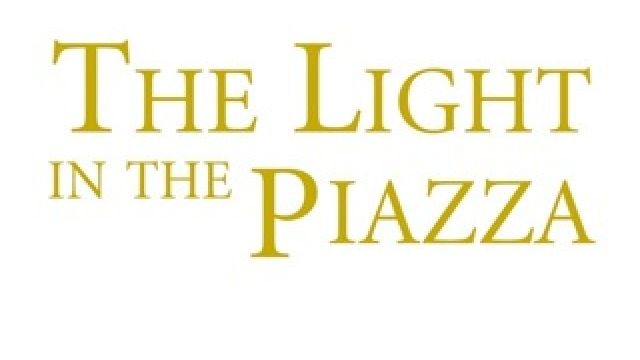 For those choosing a show to stage in your theatre or school, here is the latest news on new releases.
ORiGiN™ THEATRICAL. www.origintheatrical.com.au
ORiGiNTheatrical is offering FREE PERUSAL for three musicals
THE LIGHT IN THE PIAZZA
Book By Craig Lucas, Music and Lyrics by Adam Guettel
2005 Tony Award Winner – 6 Awards including Best Original Score
Romance with lush score set in Italy in the summer of 1953. Margaret Johnson, the wife of an American businessman, is touring the Tuscan countryside with her daughter, Clara. While sightseeing, Clara - a beautiful, surprisingly childish young woman-loses her hat in a sudden gust. As if guided by an unseen hand, the hat lands at the feet of Fabrizio Naccarelli, a handsome Florentine, who returns it to Clara. This brief episode, charged with coincidence and fate, sparks an immediate and intense romance. CAST: 4 Male, 4 Female + small singing ensemble. The Phantom of the Opera cast performed this musical at Lyric Theatre, Star City in 2008.
MID-LIFE! The Crisis Musical
Book, Music and Lyrics by Bob Walton and Jim Walton
A series of scenes and sketches poke fun at the frustrations of mammograms, love handles, weekend warriors and proctology exams. The cleverly crafted songs celebrate forgetfulness, reading glasses and menopause, but also touch on the sentimental wisdom that the later years afford us. Mid-Life! is a hilarious romp with an honest humor about the trials and tribulations of the unavoidable aging process. Welcome to MID-LIFE! Perfect show for Dinner Theatre venues. (3M 3W)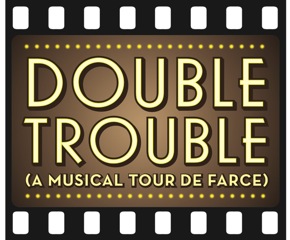 DOUBLE TROUBLE (A Musical Tour De Farce)
Book, Music and Lyrics by Bob Walton and Jim Walton
Jimmy and Bobby Martin have the opportunity of a life-time – writing a song for a major motion picture – except they have only a few hours to do it. A spoof of 1940s Hollywood in which 2 performers play 10 different larger than life characters. Double Troubletakes place in a rehearsal room at MMG Studios in Hollywood during the golden age of movie musicals.
HAL LEONARD. http://www.halleonard.com.au
THE HATPIN
Music by Peter Rutherford. Book and lyrics by James Millar.
Inspired by the true Australian story of Amber Murray,The Hatpin is a moving and hopeful story about friendship and courage. Dealing with motherhood, poverty and the resilience of women thriving under extraordinary pressures. The case of Amber Murray vs. The Makins was influential in bringing about awareness in society of the need for welfare for single-mothers and the demand for a review of the Australian Child Protection Act.
SPRING AWAKENING
Book and Lyrics by Steven Sater. Music by Duncan Sheik.
Winner of 8 TONY Awards, including Best Musical, Spring Awakening celebrates the unforgettable journey from youth to adulthood with a power, poignancy, and passion that you will never forget.
Adapted from Frank Wedekind's 1891 expressionist play about the trials, tears, and exhilaration of the teen years, it has been hailed as the "Best Musical of the Year" by the New York Times.
AVENUE Q
Music and Lyrics by Robert Lopez and Jeff Marx. Book by Jeff Whitty
Fresh, funny and a little naughty, Avenue Q, the adult puppet musical will leave your audiences rolling in the aisles as they go on an emotional and heart-warming journey with the residents of Avenue Q. Together, Princeton and his newfound friends struggle to find jobs, dates, and their ever elusive purpose in life.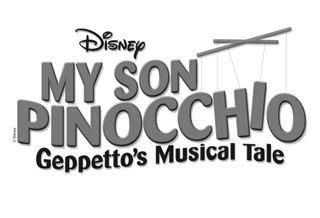 DISNEY'S CAMP ROCK
This summer at camp was supposed to be all about the music and having the time of their lives. But the new, flashy Camp Star across the lake now threatens Camp Rock's very existence. This new musical based on the hit Disney Channel original movies Camp Rock and Camp Rock 2: The Final Jam will fire up your stage with over a dozen songs, including "This Is Me," "Can't Back Down," "It's On," and "We Rock."
DISNEY'S MY SON PINOCCHIO
Book by David Stern. Music and Lyrics by Stephen Schwartz.
The classic tale of an aging toymaker and his puppet, Pinocchio, takes on timely issues in Disney's My Son Pinocchio. Master melodist Stephen Schwartz adds a compelling score of original songs to the beloved classics "When You Wish Upon a Star" and "I've Got No Strings."
DOMINIE DRAMA. www.dominie.com.au/drama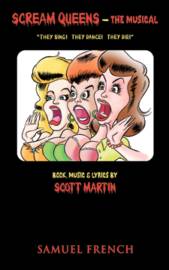 SCREAM QUEENS THE MUSICAL
Book, Music & Lyrics by Scott Martin.
"They sing -- they dance -- they die!"
A hotel ballroom, 1998, and six voluptuous B-movie "Scream Queens" revive their fading acting careers by presenting a musical revue for their fans at a science fiction and horror film convention. From young newbie to seasoned grand dame, the Queens strut their stuff in song and dance to prove "I Got All of the Talent I Need."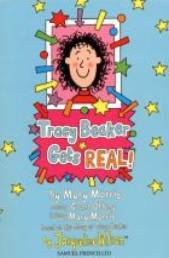 TRACEY BREAKER GETS REAL.
Book and lyrics by Mary Morris, Music and additional lyrics by Grant Olding. Based on the novel "The story of Tracy Beaker" by Jacqueline Wilson
Based on one of the most successful children's books ever, we join Tracy, aged 15, as she returns to the "Dumping Ground." She looks back on the last four years of her life, from being fostered — and dumped — and fostered again, to finding a happy, if not altogether harmonious home with writer Cam.
TWICE IN A LIFETIME.
Book and lyrics by Ray Cooney, Music by Chris Walker and Keith Strachan.
Property lawyer Steven Tancred is disillusioned with Monday morning meetings and evicting little old ladies from their homes. He senses that there must be more to life than lawsuits and his imminent marriage to Barbara, the boss's daughter. When Steven visits hypnotist Dr Patel to stop smoking, he unexpectedly regresses to a previous existence in 1920s Chicago as Johnny May, a reluctant gangster with the notorious Bugs Moran.
DAVID SPICER PRODUCTIONS www.davidspicer.com.au
REVAMPING THE CLASSICS.
Bernard J Taylor has released three new works using the music of classic composers.
Taylor says: "While I love a lot of operatic music, I have never been a great fan of opera in general. The reason is that they are usually based on obscure stories and are sung in languages I don't understand. "
"I have long thought how wonderful it would be to have an opera packed with some of the great composers' most beautiful and memorable pieces, so I decided to have a go at it myself."
The Marsh King's Daughteris based on the Hans Christian Anderson story with music by Mozart, Snow White and The Evil Queen with music by Beethoven, and The Corporate Pirate of Penzance is a modern story based on the works of Gilbert and Sullivan.
Each show has a totally revamped story. The Snow White musical borrows elements from different traditional fairy tales including The Emperor's New Clothes and The Briar Rose - and gives a bigger role to he Evil Queen.
The production will be staged by Opera Manhattan in February.
Rebecca Greenstein, who will be singing the role of Malexandria says, "Malexandria is a fantastic role. The whole libretto is very clever from start to finish. It took just one reading to leave me dying to perform the role on stage."
A CD recording of Snow White and The Evil Queen has just been completed at the J.B. Sowards Theater in Ashland, Kentucky.
Opera Manhattan is planning to record a CD of The Marsh King's Daughter soon, and is also planning to tour the show as a way of bringing the music of Mozart to schools and colleges.
Another new release from Bernard J Taylor is Make Me A Musical, an outrageous parody of every cliché of musical theatre.
David Spicer notes that an article he first wrote in Stage Whispers Magazine in 1997, about Bernard J Taylor, marked the birth of his theatrical agency.