New Plays on the Market.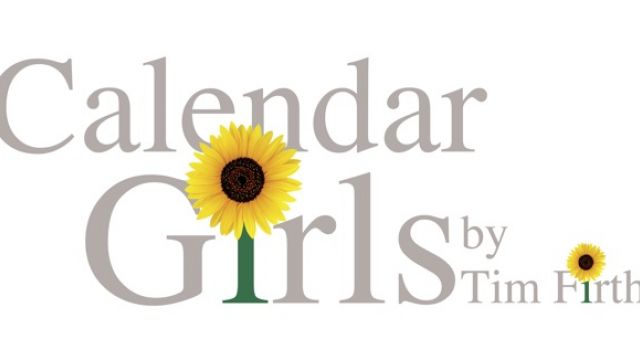 For those choosing a play to stage, here is the latest on new releases.
New Play Releases from Dominie Drama
Calendar Girls by Tim Firthis available on limited release. Amateur rights available from 1 September 2012 – 31 August 2013.
Cast: 10f, 4m.A comedy basedon the true story of eleven Women's Institute members who posed nude for a calendar to raise money for the Leukaemia Research Fund, Calendar Girls opened at the Chichester Festival Theatre and has since become the fastest selling play in British theatre history.
Bill W. and Dr Bob by Samuel Shem and Janet Surrey
Cast: 3f, 3m.From the author of the best-selling novel The House of God, this critically acclaimed version, which played Off-Broadway in 2007, tells the story of the two men who pioneered Alcoholics Anonymous. Richly textured with the ragtime and jazz of the era.
Jerusalem by Jez Butterworth
Cast: 5f, 9m.On the morning of the local country fair, Johnny "Rooster" Byron, local waster and Lord of Misrule, is a wanted man. The council officials want to serve him an eviction notice, his son wants to be taken to the fair, a vengeful father wants to give him a serious kicking, and a motley crew of mates wants his ample supply of drugs and alcohol.
New Play Releases from ORiGiN Theatrical
The Night I Died at the Palace Theatre by Pat Cook
Comedy/Mystery. Cast: 6m., 6w. The Palace Theatre actors are just getting ready to rehearse the final scene for their latest production, "I Ain't Got No Body," when they run into a snag. The director who wrote the play is found dead onstage. Lois is shocked into an allergy attack! Ava faints! Luther orders a pizza!
The Hound of the Baskervilles– A Comic Thriller by Kent R. Brown. Inspired by Sir Arthur Conan Doyle's novel.
Cast: 6m, 7f, plus 11 to 40 either gender. Full Length Comedy/Mystery. Sherlock Holmes and his faithful sidekick, Dr. John Watson, have left on an extended holiday throughout Europe, leaving their nieces—Shirley Holmes and Jennie Watson—to keep an eye on the famous flat at 221B Baker Street.
Bags by Anne V. McGravie
Cast: 3w. One Act Drama. Set in Northern Ireland during the troubles of recent memory, two women, one Protestant and one Catholic, sit down in the outdoor section of a bakery shop.
The Twitch by Stephen Gregg
Cast: 2m, 2w. One Act Comedy. Nancy and Don, a young married couple, are arguing. Nancy thinks the new neighbours are creepy. She thinks they're watching them. Don thinks she's imagining things. But why did the new neighbours cut down the tree between their houses?
New One Act Plays from Maverick Musicals and Plays
God Willing by Bruce Olive
Cast: 2 f.A chilling and poignant drama inspired by the terrorist attack on the Mumbai Hotel. The script explores the nature of modern terrorism and just why some people are willing to make the ultimate sacrifice to pursue their goals. Winner of the 2010 Noosa Playwriting Competition 'Best Play of the Festival.'
Tudo Ou Nada (All or Nothing) by Frank Wilkie
Cast: 3f, 3m.Ingrained prejudices, family secrets and damaging indiscretions are exposed when two lovers from vastly different cultural backgrounds bring their dysfunctional parents together to explain why they remain unmarried. Winner of the 2010 Noosa Playwriting Competition 'Audience Choice Award.'
Provocateur by Mark Lucas
Cast: 2f, 1m.Some people don't have the brains that God gave a rock … one man does! Chaos reigns supreme in an undercover world of guns, espionage and hairy women.
That's That Then by Bruce Shearer
Cast: 5.This dry black comedy is set in the future, when civil servants in a numberless room, long forgotten, in the bowels of the intergalactic civil service are trying to decide what to do with a rogue planet, hell bent on destroying itself.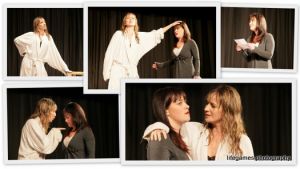 Cleanskin by Michael Olsen (Two Women & a Chair)
Cast:2f.Chronic gambler and mother of three Erica, meets marketing executive, Melanie, in the Church of the Immaculate Conception. To say it's a meeting of opposites is an understatement. A heavenly comedy-drama.
The Eulogy by John Cundill
Cast: 1f, 1m.Russell Hamilton-Myrtons, scion of a powerful Queensland dynasty, surprises his dying mother, Meredith, with a preview of the eulogy he intends to deliver at her funeral… The uncomfortable exercise unearths dark family secrets.
Decline and Hall by Roger Gimblett
Cast:3f, 3m.Ever served on a voluntary Committee? Presented with a problem, in this case the continuing viability of an historic community hall, passions are unleashed, friendships are threatened and secrets exposed.
New From Hal Leonard Australia – The Works of Ingmar Bergman

Hal Leonard Australia, on behalf of Josef Weinberger Ltd, now represents the works of one of the world's most influential film directors, Ingmar Bergman. For the first time Australian and New Zealand theatre companies can present his works - on stage.
Strindberg, Ibsen, Shakespeare and Moliere were the pillars of Bergman's work and they inevitably influenced him. They are deeply personal pieces that address universal human concerns in a profoundly thoughtful and questioning way. Stage versions of a number of the films have already been successfully adapted and more will follow.
After the Rehearsal
Cast: 1 M, 2 F, Additional Casting: 1 Boy, 1 Girl. A full-length drama involving a theatre director and his leading actress, and in flashback, her dead mother / his former lover.
All These Women.
Cast: 5 M, 6 F.A full-length drama revolving around a famous dead musician, the women in his life and his biographer.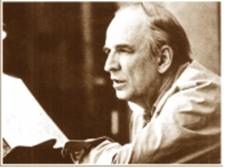 Autumn Sonata
Cast: 5 M, 5 F, Additional Casting: 1 Girl.This full-length drama tells the story of a world-famous pianist and her relationship with her long-neglected daughter.
The Best Intentions
Cast: 9 M, 7 F.Full-length comedy. The semi-autobiographical story of Bergman's parents.
Cries and Whispers
Cast: 4 M, 5 F.Full-length drama. A woman is dying from cancer, and when her two sisters visit, the repressed feelings of the siblings surface.
The Devil's Eye
Cast: 3 M, 1 F.Short drama revolving around a mythic motto invented by Bergman: "a young woman's chastity is a stye in the eye of the devil."
Faithless
Cast: 3 M, 2 F, Additional Casting: 1 Girl.A writer creates the story of a woman and her adultery in his imagination.
Fanny and Alexander
Cast: 14 M, 10 F, Additional Casting: 2 Girls, 1 Boy.A full-length drama consisting of a prologue and five scenes: Christmas, death and funeral, breaking up, the events of a summer, the demons and an epilogue.
Scenes From A Marriage.
Cast: 3 M, 6 F, Additional Casting: 1 Girl.A full-length drama following the breakdown of Marianne and Johan's marriage through a series of tense episodes.
New Releases from David Spicer Productions (Australia) and Playmarket (New Zealand)
The Thirty Nine Steps by Ross Gumbley.
Cast: 3 M, 1F.This witty, smart adaptation of the John Buchan classic thriller The Thirty-Nine Steps follows the Alfred Hitchcock film and recent West End theatrical spoof, but very much stakes out its own ground in terms of style. Feeding off British fears of enemies both within and outside its borders on the eve of the First World War, it's pumped up into a ripping good yarn.
Death and Taxe$ by April Phillips.
Cast: 4 W, 4 M.From the writer of Stiff comer this madcap financial farce, crime story and ghost story.It's a hilarious comedy featuring dodgy deals, a potty psychic, a fishy tax inspector, a nutty cop, murder, mayhem and a hairy Yak!
UGLY Customers by Joe Musaphia.
Cast: 3 M, 3W. Two charming old dears hold up their local bank. "No Gold coins please," they request, their old-fashioned manners impacting upon the largely detestable staff. It's the perfect set-up for crowd-pleasing antics.
Originally published in the March / April 2011 print edition of Stage Whispers.