New Releases and School Tips
Origin Theatrical
http://www.origintheatrical.com.au/
The Bodyguard the Musical
Based on the 1992 blockbuster movie, the musical includes the hit song I Will Always Love You.
When a famous singer realizes a stalker is focused on her, she hires a disciplined bodyguard. With their relationship escalating, danger and romance ensue as the time for the Oscar awards draws near.
Cast: 2f, 6m + large ensemble.
The Battle of Boat
A new musical from The National Youth Music Theatre London.
"A world where adults are relegated to shadowy, authoritarian nuisances, and children reign supreme."
A courageous tale of a group of children trying to find their place in a world at war in 1916. Frustrated by their inability to join the soldiers in battle, the children do whatever it takes to help in the war effort.
Cast: All characters are aged from 10-18. 6F, 8M plus Ensemble
57th National Mathlete Sum-It
The almost all-girl high school math team from Waukesha, Wisconsin, are off to compete in the National Math SUM-IT. This is the story of girls becoming women – conquering anxiety and rivalry, finding a way to affirm themselves as individuals and as team-members, learning to win at math… and at life!
Cast: 5f, 1m + optional large ensemble of additional characters.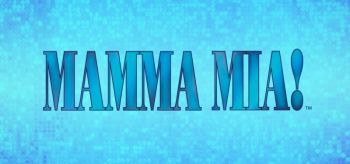 Music Theatre International Australasia.
Mamma Mia!
MTIA's phones went into meltdown in January when it was announced that the community theatre rights to Mamma Mia! would be available in Australia for the first time.
"A large cast, non-stop laughs and explosive dance numbers combine to make Mamma Mia! a guaranteed smash hit for any theatre. A mother. A daughter. Three possible dads. And a trip down the aisle you'll never forget!"
For Schools, MTIA recommends the following.
Wicked
Available for schools for the first time, Wicked tells the untold story of an unlikely but profound friendship between two girls who first meet as sorcery students at Shiz University: the blonde and very popular Glinda and a misunderstood green girl named Elphaba.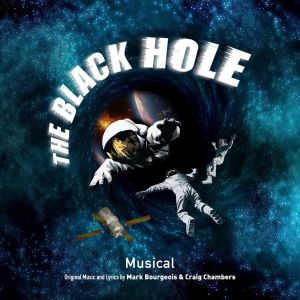 Oliver!
New updated edition based on the 2009 West End production. Consider yourself at home with Lionel Bart's classic musical based on Charles Dickens' novel, Oliver Twist.
Matilda
Available for Australian High Schools only. Inspired by the twisted genius of Roald Dahl, with book by Dennis Kelly and original songs by Tim Minchin, Matilda has won 47 international awards.
Maverick Musicals
https://www.maverickmusicals.com/
The Black Hole
by Mark Bourgeois and Craig Chambers
When an intergalactic portal is opened between the galaxy Andromeda and the Milky Way, a lowly team of satellite repairmen must battle black holes, aliens and asteroid fields to overcome a menacing threat to planet Earth. When the dreaded Cyborgs enter the portal to claim the Milky Way for themselves, the fate of planet Earth is placed in the hands of the most unlikely of heroes, an engineer named Sparkie, a day-dreamer who loves to gaze longingly into space.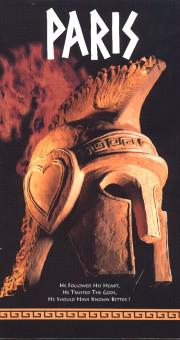 Bonsai Samurai
By Tim Tuck
Facing a bleak future in the family rice-fields, Hiroki, a short, self-centred Japanese boy with aspirations of becoming a Samurai, is humiliated by treacherous soldiers intent on taking the Chrysanthemum Throne and teams up with an unlikely band of ancient spirits to defeat them. Perfect for a large cast, for ages 10-15 years.
David Spicer Productions
DSP has released its 2020 catalogue. Order your free copy now.
Paris – A Rock Odyssey : New Edition.
The late Jon English's masterwork based on the epic tale of the Trojan Prince who steals the hand of the wife of a Greek King (Helen) sparking a ten-year war is released in a new performance edition. Includes sparkling reduced orchestration by Isaac Hayward and additional material used for the 2017 professional concert.