New Releases for Community Theatre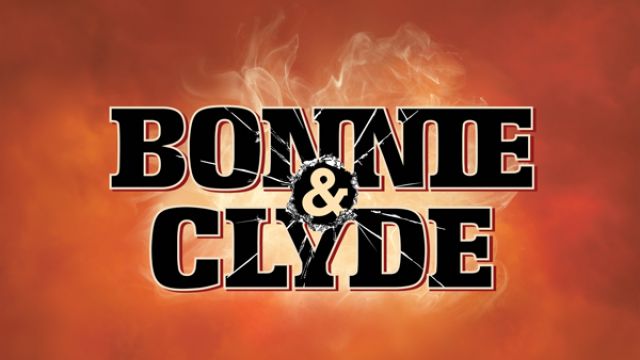 Full-Length Musicals from Hal Leonard Australia
http://licensing.halleonard.com.au/
Bonnie and Clyde
Music by Frank Wildhorn. Lyrics by Don Black. Book by Ivan Menchall.
The mix of period style with a contemporary feel makes the score both riveting and engaging. The show features a male and female leading couple each with an expansive vocal range and a supporting couple requiring just as much musical talent and range. Two children are needed for this production as well, playing young Bonnie and Clyde.
Leap of Faith
Love will get you every time…and one charismatic con-man is about to find that out. The "Reverend" Jonas Nightingale, an electrifying performer and con artist, is travelling with his ministry when his bus breaks down in a small Kansas town. Based on the 1992 American movie of the same name... Featuring a score by eight-time Oscar®-winning composer Alan Menken (Disney's Beauty and the Beast and Little Shop of Horrors).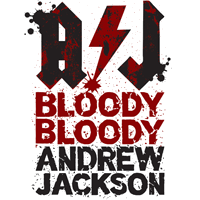 Bloody Bloody Andrew Jackson
An Off-Broadway Musical about one of America's early presidents, Bloody Bloody Andrew Jacksonrecreates and reinvents the life of "Old Hickory", from his humble beginnings on the Tennessee frontier to his days as Commander-in-Chief. It also asks the question, is wanting to have a beer with someone reason enough to elect him? What if he's really, really hot?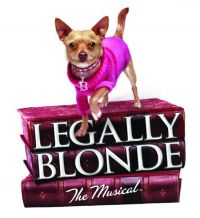 Legally Blonde: The Musical
Limited Release.
Based on the 2001 movie starring Reece Witherspoon, Legally Blonde: The Musicalstays true to form with a peppy score and playful book.
Elle Woods appears to have it all. Her life is turned upside-down, however, when her boyfriend dumps her so he can start getting serious about his life and attend Harvard Law. Determined to get him back, Elle uses her charm to get into Harvard Law.
Our House
Winner of the 2003 Laurence Olivier Award for Best New Musical, Our Housecombines a witty and romantic tale with the energetic and often madcap hit songs of UK band: Madness including: Our House, Driving in My Car, Wings of a Dove & It Must Love.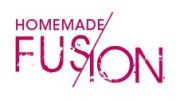 Homemade Fusion
Think - Songs For a New World, Putting It Together, Last Five Years, Tick Tick... Boom.
A new Song Cycle from this exciting, award-winning New York writing duo: Kooman & Dimond.
Homemade Fusionis a series of musical snapshots from their imaginations. At once dangerously cynical and desperately romantic, it is a tale of love, loss, and candy bars. Made up of solos and duets, each tells a strong story.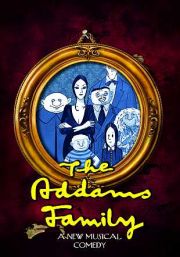 New Musical Release from ORiGiN Theatrical.
http://www.origintheatrical.com.au/
The Addams Family: The Broadway Musical
It's every Father's nightmare! Wednesday Addams, the ultimate princess of darkness, has grown up and fallen in love with a sweet, smart young man from a respectable family - a man her parents have never met. If that wasn't upsetting enough, Wednesday confides in her father and begs him not to tell her mother.
Now, Gomez Addams must do something he's never done before - keep a secret from his beloved wife, Morticia.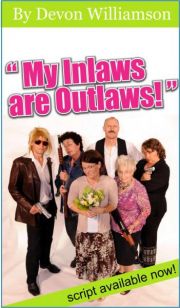 From David Spicer Productions
My In-laws are Outlaws - A new comedy by Devon Williamson.
Annie discovers her in-laws are outlaws... and her mother-in-law has hired a mad group of assassins to kill her. How will Annie, a mild mannered Librarian, outwit the best of the Italian, Russian and Irish contract killers? This is outrageous, laugh out loud, comedy at its best.
A highly entertaining observation on family relationships infused with Williamson's usual wit.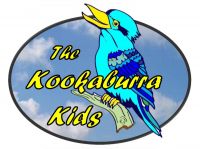 The Kookaburra Kids by Judith Prior
A youth musical awaiting its World Premiere. Students at an Australian holiday camp discover that the local Mayor plans to close the camp and redevelop the site.
With local residents they use social media combined with the old-fashioned bush telegraph to contact past generations of campers to help them thwart the Mayor's plans and save the camp.
The Kookaburra Kidshas well known Australian songs including Kookaburra sits in the Old Gumtree, Waltzing Matilda and I am Australian with music arranged especially for young voices.
From Maverick Musicals and Plays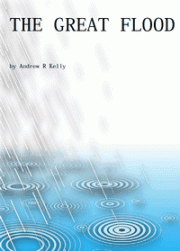 The Great Flood by Andrew R Kelly
Inspired by the true story of the flood that never came (to Victoria's Swan Hill). This delightful new two-act script for community theatre groups is a gentle rural satire, that the Swan Hill Theatre Group toured across north-west Victoria, recreating some of the lighter moments for audiences behind a very real emergency in 2011.
"It was a funny time," says playwright Andrew Kelly. "While we were working, we were able to laugh with the people around us," he says, "in some ways, apart from the fear and the uncertainty; it was a good time for Swan Hill."
Scripts and rights available now from www.mavmuse.com
Enquiries: gail@mavmuse.com
Article originally published in the January / February 2014 Edition of Stage Whispers.