New Releases For Community Theatre - September 2016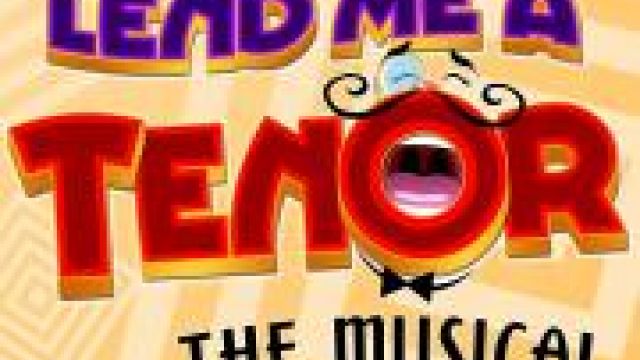 David Spicer Productions
David Spicer Productions has released its Biennial catalogue of plays and musicals.
DSP is also pleased to announce that it is now the Australian and New Zealand representative of Steele Spring Stage Rights (Los Angeles). Their works include:
Lend Me a Tenor: The Musical.
This critically acclaimed large cast musical played in the West End in 2011, when it was described as "Smart, sophisticated, and wonderfully funny."The riotous tale of mistaken identities and unexpected romance explodes in this brand new musical comedy based on Ken Ludwig's Tony Award nominated play.
The Marvellous Wonderettes
This smash off-Broadway hit created by Roger Bean takes you to the 1958 Springfield High School prom where we meet Betty Jean, Cindy Lou, Missy, and Suzy, four girls with hopes and dreams as big as their crinoline skirts! As we learn about their lives the girls serenade us with classic '50s hits including "Lollipop", "Stupid Cupid" and "Lipstick on Your Collar".Cast: 4W.
Also from Steele Springs Stage Rights - The Snow Queen and Princess K.I.M. the Musical
Plus many new Australian written Theatre Restaurant comedies in the DSP catalogue.
Also new in 2017 will be Aotearoa, a New Zealand jukebox musical, and Masquerade, based on the Kit Williams book, adapted by Kate Mulvany, with music by Pip Branson & Mikelangelo.
From Dominie Drama
Around the World in 80 Days
By Laura Eason. Original author Jules Verne. (from Nick Hern Books)
Cast Notes show the number of performers required to perform the play, usually following the casting of the professional premiere. Doubling indicates that some or all performers play more than one part, and the play could be performed by more performers.
Laura Eason's celebrated adaptation of Jules Verne's classic novel was seen at the New Vic Theatre, Stoke, and Manchester's Royal Exchange before receiving its London premiere at the St. James Theatre in 2015.
Packing in more than fifty unforgettable characters.
Cast Notes: 3f 5m, doubling (very large cast possible)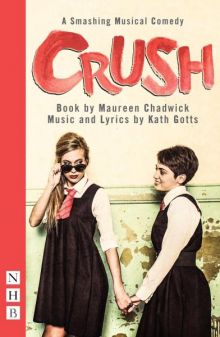 Crush: The Musical
By Maureen Chadwick and Kath Gotts.
Brimming with catchy tunes and witty lyrics, Crush is a hilarious pastiche of Girls' School stories – a blend of Malory Towers and St Trinian's – with added hockey sticks and 'lashings of jolly good fun' Coventry Telegraph. An outrageously fun musical set in an all-girls school in the 60s, from the team behindBad Girls: The Musical.
Little Women
From the Louisa May Alcott novel
Adapted by Gary Peterson, published by Pioneer Drama Services
This adaptation of the literary classic by Louisa May Alcott is rich with strong and superb acting roles for all performers. Four sisters, each with a distinctively different personality, offer an irresistible charm as we see them grow up to experience life's joys and disappointments. Cast: 5M, 8F. Time: 90 minutes.
Hal Leonard Australia
It Shoulda Been You
The bride is Jewish. The groom is Catholic. Her mother is a force of nature, his mother is a tempest in a cocktail shaker. And when the bride's ex-boyfriend crashes the party, the perfect wedding starts to unravel faster than you can whistle "Here Comes the Bride!" Plots are hatched, pacts are made, secrets are exposed - and the sister of the bride is left to turn a tangled mess into happily ever after in this musical comedy for anyone with parents.
Singin' In The Rain Jr.
The "Greatest Movie Musical of All Time" is faithfully and lovingly adapted by Broadway legends Betty Comden and Adolph Green, from their original award-winning screenplay in Singin' in the Rain JR
Three extraordinary roles for young dancers and a tour de force comedic turn.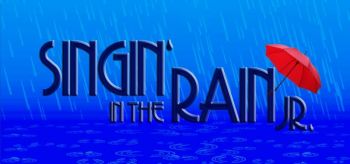 Curious George: The Golden Meatball
Join Curious George, the inquisitive, lovable monkey-star of books, movies, and the award-winning PBS television show in a brand new musical. Curious George: The Golden Meatball is a lovable adventure specifically designed for young audiences sure to leave them singing and swinging down the aisles.
Jekyll & Hyde is re-released for all musical societies & schools in Australia and New Zealand.
9 To 5: The Musical, with music and lyrics by Dolly Parton and book by Patricia Resnick, is based on the 1980 hit movie Nine to Five. This high-energy show is ideal for a large, mostly female cast.
ORiGiN Theatrical
4000 Days
By Peter Quilter
After a blood clot unexpectedly formed in his brain, Michael has been in a coma for three weeks. Watching over him in hospital is his bitter mother Carol and his dull but well-meaning partner Paul. They are united in their grief over Michael, and in their intense dislike of each other. When Michael awakes, they realise that 11 years of his memory have been completely erased. He remembers nothing of the last 4000 days. Casting: 2M, 1F.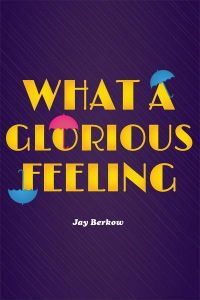 Clark Gable Slept Here
By Michael McKeever
When the corpse of a male prostitute is found in his client's hotel room during the Golden Globe Awards, Hilliard and hotel manager Gage Holland are left to sweep things under the rug. Time to call in some favors. But when you work in the make-believe world of movies, everyone's acting, and nothing's what it seems in this jet-black comedy about what it means to be a "man" in Hollywood. Casting: 3M, 2F.
What A Glorious Feeling! - The Story of Singin' in the Rain
By Jay Berkow
There's lightning in a bottle but a storm behind the scenes at the studio where Gene Kelly begins work on Singin' in the Rain. He's determined to keep both his longtime collaborator Stanley Donen and trusted assistant Jeanne Coyne on set . . . despite the fact that they've just divorced, and the torch Coyne carries for Kelly is the reason why. Casting: 4M, 2F.
Maverick Musicals
Mystery On The Orient Express
Director's Notes
All aboard the crazy train! Actually the Orient Express! I had the pleasure of directing Mystery On The Orient Express from Maverick Musicals late last year and we had a blast. The ability to choose songs that fit in with what you want to do makes expressing your vision of the show that little more special. The team at APRA are super to deal with and were able to come back really quickly and let us know what we could and couldn't use.

One of the challenges I find with some shows is how to make it current or different and this show was no different. I decided to put a steampunk flavour on the whole show. The set was a mechanical back wall which had moving cogs, vintage lights and steam pipes everywhere. It was truly a visual delight. Adding the steampunk theme to the costuming gave some older characters like Sherlock Holmes, Watson and Inspector a breath of life. We ran this show as a dinner show and it worked perfectly, with the auditorium divided into first class, second class, no class and baggage it was a riot every night.
The script is super funny and it is a high paced show and not for the faint hearted. It is written so wittily it will have you in stitches in the first read through. Our wardrobe department probably had the hardest task of creating costumes that were steampunk but still recognisable as their characters. I love the challenge of bringing to life a show that has no YouTube clips or movies attached to it. It allows me to actually step inside the story and create without limitations. Because of the diversity of characters in this show it allowed for a diverse cast of ages, sizes and abilities, which is what amateur theatre is about for me. I would highly recommend this show to other societies, especially if you have a smaller theatre and are able to do a restaurant theatre experience.
Natasha Benfell
Director / President - Rotorua Musical Theatre