Let's Put on a Show: New Releases November 2014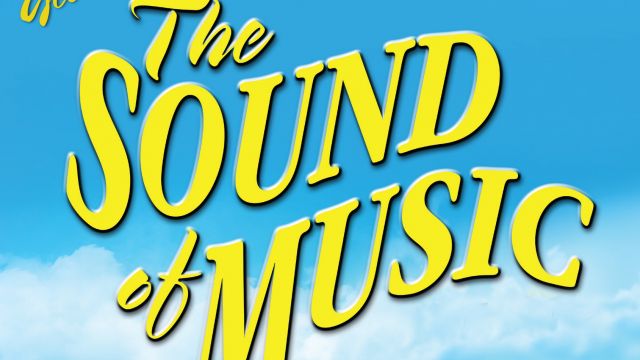 From Hal Leonard Australia.
Getting to Know … The Sound of Music. By Rodgers and Hammerstein.
Getting to Know … The Sound of Music has been edited to better suit younger performers.
With durations of approximately 60 minutes, each musical in the Getting to Know Collection (G2K Collection) comes with everything you need to put on the show, including fully orchestrated backing tracks.
Chitty Chitty Bang Bang. Music and Lyrics by Richard M. Sherman and Robert B. Sherman.
The stage musical based on the 1968 film, which was in turn inspired by the novel by Ian Fleming, premiered in the West End at the London Palladium on April 16, 2002 with six new songs by the Sherman Brothers, who wrote the original Academy Award nominated title song. Chitty Chitty Bang Bang is a feel-good story about the power of family and the bonds created to overcome any obstacle.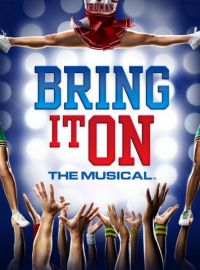 Bring It On: The Musical. Book by Jeff Whitty. Lyrics by Amanda Green and Lin-Manuel Miranda. Music by Tom Kitt and Lin-Manuel Miranda.
Inspired by the hit film and nominated for a Tony Award for Best Musical, Bring It On: The Musical is a high-flying thrill ride where the cutthroat world of competitive cheerleading meets the fierce rivalries of high school politics and romance.
From ORiGiN Theatrical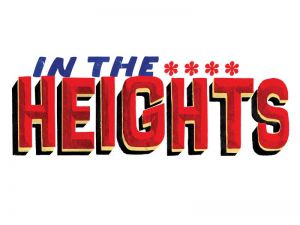 In The Heights
Music and Lyrics by Lin-Manuel Miranda. Book by Quiara Alegía Hudes.
In The Heights tells the universal story of a vibrant community in New York's Washington Heights neighbourhood – a place the breeze carries the rhythm of three generations of music. It's a community on the brink of change.
In The Heights is the winner of the 2008 Tony Awards for Best Musical, Best Score, Best Choreography and Best Orchestrations.
Broadway Orchestrations for 13 players or Tour Orchestrations for 9 players available.
From David Spicer Productions
My Way - A musical tribute to Frank Sinatra.
Co conceived by David Grapes and Todd Olsen
An award winning music revue featuring more than 50 songs recorded by 'Ol' Blue Eyes'. A classy tribute to Frank Sinatra's style, his era and some of the 20th century's most beautiful songs. It is set in a stylish 1950's nightclub and performed by four singers who each bring out a facet of Sinatra with their vocal style.
Staged by up to 20 companies a year across the US.
Songs include: All of me, Fly me to the Moon, Love and Marriage, I get a kick out of you, Moonlight Serenade, My Way, Strangers in the Night, Theme from New York New York, The Way You Look Tonight.
Producers, audiences and critics love it. " You haven't got a show...you have a license to print money. " Allan Kollar Venice Little Theatre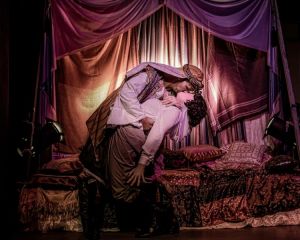 From Maverick Musicals and Plays
The Making of the Great Lover by Jo Denver
In 1918, little known author Edith Winstanley Hull, a pig breeder's wife from a quaint English village, pens a sensational novel - "The Sheik". The equivalent to "Fifty Shades of Grey" for the era, her racy and sumptuous tale about female sexuality scandalises, shocks and titillates all who read it. It rocketed to the top of the best-seller list, with the ensuing movie making a star of Rudolph Valentino, earning him the title of The Great Lover.
The Bench – a new one act play by Mark Langham
"I don't scare easily. I once rode a llama!" Alice likes to sit on the bench and eat her sandwiches. Barry hates his life, his dog and his job. Cressida is in trouble. They meet at the bench. Has Alice been sent to fix their wretched lives? No, of course not. She could help them face their problems themselves. Or – she could just eat her sandwiches.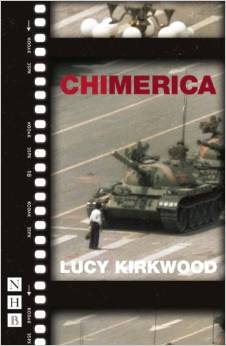 From Dominie Drama
Chimerica by Lucy Kirkwood (Nick Hern Books)
Cast: F5-11 M 7-12
A powerful, provocative play about international relations and the shifting balance of power between East and West. Winner of the Olivier Award for Best New Play (2014).
Middlemarch by George Eliot, adapted by Geoffrey Beevers (Nick Hern Books)
Cast: F5-10 M 6-16
George Eliot's Middlemarch is peopled with some of literature's most memorable characters. In Geoffrey Beevers' new dramatization, all three interconnected plays can be performed as a trilogy, but each play can also stand on its own.
Alice in Wonderland by Craig Sodaro (Pioneer Drama Services)
Cast: F 9, M 3 plus 10 that can be either.
Alice, now a teen, has never forgotten her adventures in Wonderland. Once again the White Rabbit beckons and they're off again, but the tea is served by Zombies! Oz's Wicked Witch of the West is casting her spells and everyone in Wonderland, including Dorothy, is under her powers.