School Musicals News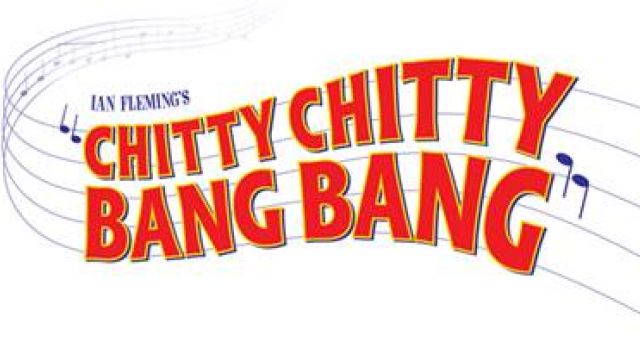 New from Hal Leonard.
Chitty Chitty Bang Bang
Originally written for his son, Ian Fleming's book became the much-loved 1968 film Chitty Chitty Bang Bang. A sensational score by the Sherman Brothers (Richard and Robert) includes such unforgettable songs as "Truly Scrumptious", "Toot Sweets", "Hushabye Mountain", and, of course its Oscar-nominated title song, "Chitty Chitty Bang Bang".
Fleming based his story upon the real Chitty Chitty Bang Bang car, which was built in 1921 by Count Louis Zborowski, the best known amateur racing driver of his time. Zborowski was an eccentric gentleman wealthy enough to own and race many cars both in Europe and America.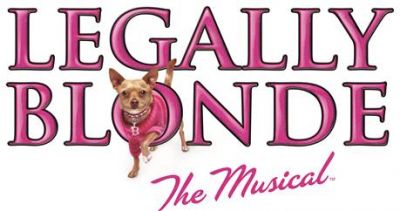 Legally Blonde: The Musical
Harvard's beloved blonde takes the stage by pink storm in this upbeat musical about self-discovery. Based on the adored 2001 movie starring Reece Witherspoon, Legally Blonde: The Musical stays true to form with a peppy score and playful book.
It is relatively new to the theatre world, catering to the present-day's generation and culture.
The musical features a large ensemble and many big song-and-dance numbers.
For more information on either of these shows or the other titles in the Hal Leonard catalogue, please visit www.halleonard.com.au
New From ORiGiN™ Theatrical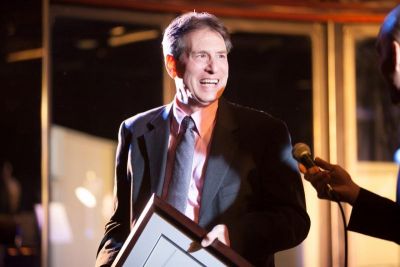 ORiGiN™ Theatrical and TRW (Theatrical Rights Worldwide) have announced the release of the Young@Part™ series of Broadway shows adapted for primary and middle school aged kids. The first two titles are Monty Python's Spamalot and All Shook Up.
"Our entry into the junior musical theatre market has been a cornerstone of our planning since I started TRW," says Steve Spiegel - TRW President & CEO (Pictured right).
"This is a labour of love for us, as we know the history of what an adaptation of a Broadway show for kids can do for the authors of the shows and for the whole theatre community."
The Young@Part™ collection titles feature a new option that will allow customers to order their show materials digitally with TRW's ShowfilesNOW, or though the traditional, show-in-a-box format, with scripts, scores, CD of accompaniment and example vocal tracks.
World-class Broadway titles edited for young people to perform, will be made available for instant download to theatre educators everywhere.
"As we move to a digital environment for the industry, we're pleased to open this vital window to schools and youth theatres to give them instant access torehearsal materials for their classrooms and performance spaces, wherever they may be around the globe."
New Release from Maverick Musicals.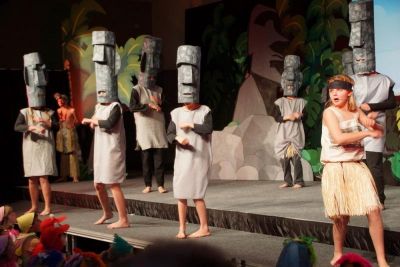 Compass Rose & the Birdnesters
A new musical adventure by Tim Tuck, set on Easter Island, this large cast escapade of exploration is suitable for junior to intermediate students and features 19 songs in various styles.
After being locked in her cabin for disobedience, feisty Constance-Rose McAlister escapes from her father's ship to Easter Island – to fulfill her dream of becoming a famous explorer. Despite being left behind when the ship leaves, she has great fun chasing the local wildlife, chatting with magic statues and of course, sinking pirate ships. Great leads with plenty of chorus groups. The package is also available as a "Musical On A Stick" option, meaning additional resources; backdrops, graphics, poster, detailed scene and costume guides and more can be purchased on a USB.
New From David Spicer Productions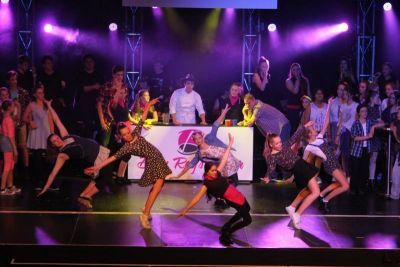 Popstars! The 90's Musical
David Spicer Productions has a new number one best seller. Popstars! The 90's Musical will be performed by around 20 High Schools across Australia and New Zealand in 2016.
It's boyband vs girlband in this new musical from Neil Gooding and Nicholas Christo – half of the team that brought you the global hit Back to the 80's.
Packed with pop smash hits from the hyper-coloured 1990's by artists such as The Spice Girls, Backstreet Boys, N*SYNC, Britney Spears, Christina Aguilera, Mariah Carey, MC Hammer and many more.
Geoff Samuels from St Patrick's College Shorncliffe said, "Popstars was a hit, with audience members enthralled by the story, genuinely connected to each character and singing along with the great 90's soundtrack."
Order a free perusal at www.davidspicer.com.au
Originally published in the Mar /Apr 2016 edition of Stage Whispers.