SPOTLIGHT ON JACK HIBBERD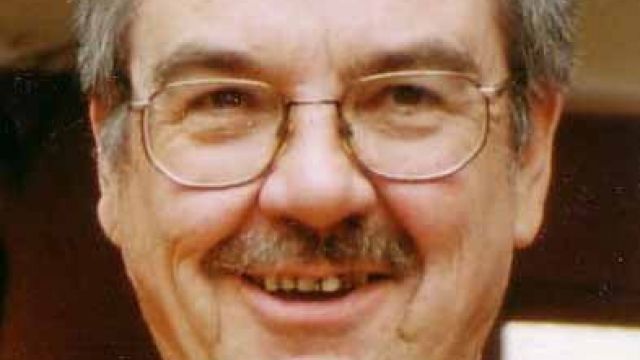 The writer of the legendary Dimboola … celebrating its 40th Anniversary.
by David Spicer.
When Jack Hibberd was looking for the name of a Victorian town to be the subject of his wedding comedy he poured over a map to search for a candidate. Maiden Gully, Galah, Club Terrace and even Rooty Hill were considered, but he settled on Dimboola.
The play had its premiere in July 1969 – exactly forty years ago.
One question keeps coming up. Was it based on a feral wedding he went to? Alas no.
"The only wedding I went to prior was a wowser wedding. There was no drink as they were a Protestant outfit," he said. "I make everything up. I am not interested in tape recorded or box brownie theatre."
It may surprise some, but Jack Hibberd does have an alter ego. He is a Doctor and still practices on the outskirts of Melbourne. His specialty is allergies including irritable bowel syndrome.
This means that Jack Hibberd knows something about the notion of bums on seats in both his vocations. There are epic comic possibilities. A Doctor is looking up your bottom and you discover he is the writer of one of Australia's most performed … and at times most vulgar plays.
"Sometimes I get recognized - usually by people aged over 21," he said.
(But for the record he thinks that most examinations are a waste of money as he believes that diet is the key to solving allergies.)
What excites Jack Hibberd most about being a writer is seeing his works performed by different actors and under different directors.
"I love throwing stuff into public arena and seeing how it is done," he said.
"The best production I have ever seen of Dimboola was an amateur production in Ararat (in regional Victoria). It was bizarrely funny," he said.
"But ad-libbing doesn't work with Dimboola. It becomes loose and self indulgent," he said.
There is of course much more to Jack Hibberd than Dimboola.
A national tour of his one-man play A Stretch of the Imagination with John Wood has just been completed.
"I thought John was terrific. He played the role more gently and more like a dag than other portrayals," he said.
He was chuffed to read an opinion in the Sydney Morning Herald that A Stretch of the Imagination is a play that all mature Australian actors should have under their belt.
For theatre companies looking for his other works, Jack has three recommendations.
Firstly it's not so well known that he wrote a companion comedy to Dimboola – this time set at a 50th wedding anniversary.
It's called Liquid Amber.
I enjoyed reading it so much that when it came time for me to MC my parent's 50th Wedding anniversary I borrowed a quote.
"Marriage is the pin in life's grenade. It is the coal beneath our continent's crust, the good oil within an ancient eucalypt. It is a social glue, a Tarzan's grip of the gonads, it is both the axle and lubricant of civilizations royal carriage. It is the quadruped, the two backed beast beneath the Empire's saddle."
Jack admits that a 50th wedding anniversary does not have quite the attraction of the wedding feast – which he describes as the meeting and clash of two clans.
Another recommendation is The Les Darcy Show.
"I did the first production with lots of Irish dancers. It was like River Dance but on a smaller scale. This is a production with lots of songs and dances," he said.
The last professional production was by Perth's Black Swan theatre and it has had the occasional amateur production.
Also close to his heart is the play A Toast to Melba.
"It is challenging production. You need a quite a good singer and actress. It requires a lyric soprano. But the songs are in a manageable range, " he said.
So the challenge is out for theatre companies to revive some of his other works. Then you can invite him along and – while he is there - ask the good Doctor for a once over.
Jack Hibberd is a unique Australian playwright. He has helped to create a whole 'industry' of dinner theatre productions in regional Australia. It's provided great entertainment for audiences and also provided income for other writers who've taken advantage of the demand which starts out with a question something like this … What do we do next after Dimboola?