How do Women Directors Get a Greater Share of the Chair?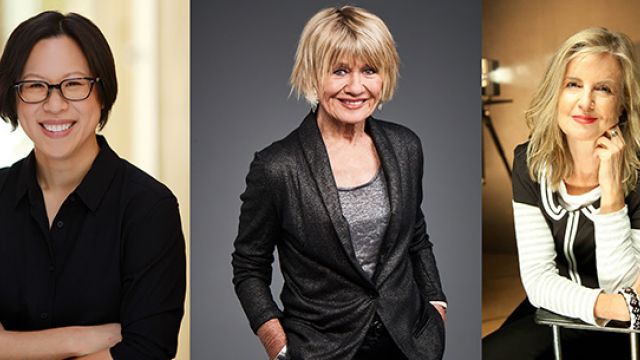 Why are women directors in film and theatre still in a minority? Studies show that half of all film school graduates are women, yet only 5% are working Hollywood directors. Jennifer Kent was the sole representative at last year's Venice Film Festival. This year women are represented again but there are only two in the line-up.

Award-winning film critic, television presenter and NIDA alumna Margaret Pomeranz sits down with acclaimed Australian director and filmmaker Gillian Armstrong, NIDA alumna and film-maker Pearl Tan and leading theatre directors to explore the contemporary issues facing women in the industry.

In an open and frank discussion, the panel will ask how difficult is it to be taken seriously as a female filmmaker or theatre director in terms of getting investment in a project? Are there 'acceptable' themes in the industry that women are seen as unable to direct?
The discussion will include the industry experience of leading artists on issues such as working with a male crew, finding women as key creative collaborators, pitching ideas to festivals and the inevitable life and family balancing act.

Date: Wednesday 25 September 2019 6:30pm.
Venue: NIDA Theatres, Parade Theatre, 215 Anzac Parade, Kensington 2033.
Tickets: $25/$10 conc/alumni online or at the door.
https://www.nida.edu.au

Image: from left: Pearl Tan, Margaret Pomeranz, Gillian Armstrong.