I Want to be a (Young) Producer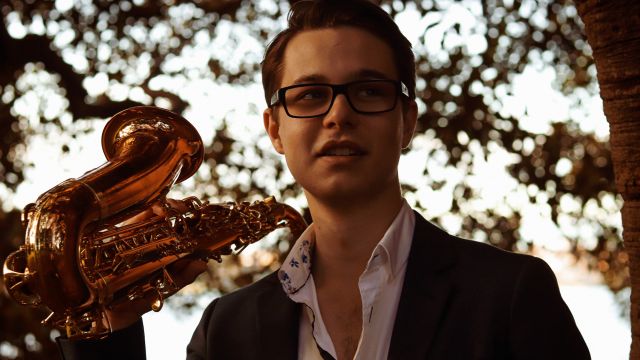 In the second part of Debora Krizak's series on unsung heroes of the stage, she speaks to producers making their mark at the ages of 19 and 21.
Getting my first break into musical theatre was exciting. I had just moved from Adelaide to Sydney and was filled with determination and ambition. Landing that first show felt like winning the theatrical lotto. It's preparation meets opportunity, meets luck.
As luck would have it, I landed my first professional contract in GFO's The Producers. The show is about a couple of unlikely "down on their luck" theatre producers who realize that they can make more money from a financial "flop" than a hit. Chaos and comic antics follow when the show turns out to be a hit.
Producing a show is, however, no laughing matter. At stake is money, time, relationships, reputation and the burden of getting enough bums on seats to break even. As a performer, I had little clue about these elusive people who were responsible for making the magic happen on stage and making sure I received a pay packet. I envisioned them to be middle aged men in suits with deep pockets and a penchant for wining and dining investors - or as the character Max Bialystock calls them, "little old ladies". Now there is a new breed of theatrical producers making their mark. Some are young, driven and morally conscious.
"There's a lot more to you than there is to you." – Max Bialystock (The Producers)
At only nineteen years young, Mitchell Old has just launched his second show - Heathers: The Musical - for his self-titled production company, The Mitchell Old Company. He identified three pathways into producing – finding internships, associate producer roles or going out on your own. He chose the latter, independently producing his first large scale event during his final year at school. It was a risk that paid off, enabling him to gain support from industry mentors.
"When I realized that the Performing Arts was the industry I wanted to spend the rest of my life in, I realized I was not going to make it unless I became more versatile. I trained as a classical musician and actor, audio engineer, artistic designer and event manager. Without a diverse skill set, it is hard to understand all the elements that make up a production."
Mitchell's professional production debut was The Last Five Years in February this year, which had a successful run at Sydney's Pioneer Theatre. His vision was to create professional opportunities for both young and emerging artists.
"As an artist/creative myself, I found it difficult to find somewhere that would give me a chance straight out of high school. So, I went about creating opportunities not only for myself but for other young artists to have a professional theatre career."
So how does a new, independent company compete in the market?
"The biggest struggle we had is that the budgets for my show are 100% dependent on my personal bank balance. Securing financial backing for a new production company - an unknown entity started by a 19-year-old - is not an option. This means that it all rests on your savings."
Max Bialystock: The two cardinal rules of producing. One: Never put your own money in the show!
Leo Bloom: And two?
Max (yelling): Never put your own money in the show!
(The Producers)
Mitchell's approach to securing cast members was to approach artists and "ask nicely". He has been able to cast his productions with a wide range of talent and experience.
"You can't always offer them a large amount of money. You can't guarantee significant exposure. All you can do is make them believe in you. If your cause is worth it and has integrity, then all that is left is professionalism, enthusiasm and a few good suits."
Some of those suits are in fact good, strong power suits – and they come in the female form. In an industry dominated by male producers and creatives, working with young, emerging female producers is encouraging.
I first met 21-year-old Harriet Snaith when she was a volunteer behind the bar at the Hayes Theatre. I was instantly drawn to this quietly confident young lady who was eager to absorb all she could. Harriet has a diploma in Acting and had started a post-grad diploma in Arts Management before realizing she wanted to take a shot at producing her own shows.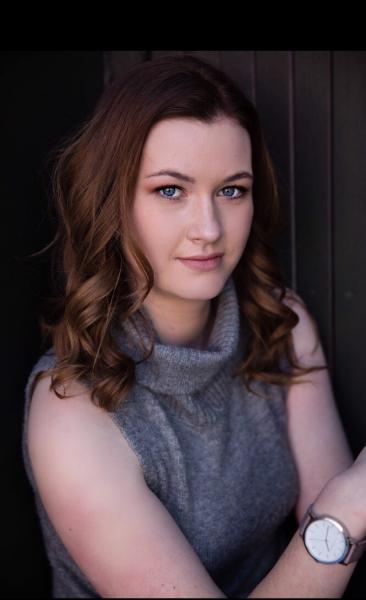 In 2018, she took a production of Jane Watt's Gate 64 to New York as part of the United Solo Theatre Festival. She was 18 years old and knew, then, that this was her future. Having built her own company, Nineteen 98 Productions, she has just completed her first season at the Hayes Theatre Company with her production of Half Time - a musical about ten over 60-year-olds who learn to dance hip hop for a half time show.
Harriet says there is no manual that comes with producing.
"Working at the Hayes Theatre and Sydney Theatre Company in my teens as an usher and front-of-house co-ordinator, I was constantly chatting with Sydney theatre makers. As producing is largely people-managing, this was an important first step. I had the backing of a few important mentors who showed me the basics in financing, managing logistics and strategically mounting a production. Producing is not something you can train for. It's more about wrangling large groups of creative people together to make something magical."
When getting down to the nitty gritty side of how to make this happen, Harriet jokes that her role often ends on the first day of rehearsals. Most of the work is done before the actors and creatives start rehearsals – negotiating contracts, approaching creatives, discussing timelines with venues, and building important relationship with investors.
But what about the challenges of going from page to stage?
"As a young production company, we've had to be careful about keeping an ongoing dialogue with our lawyers and financial advisors, as well as our mentors, to make sure we don't find out the big 'don't dos' along the way."
Setting a budget and securing funds for the project, predominately through investors or personal funds, is paramount to the success of every production. It is then about overseeing the project to ensure that it stays within budget.
But what happens when things do go wrong?
Harriet was forced to call off a planned season of Stepping Out in Melbourne. I was in the cast and knew the work that had gone into securing the short season at Chapel off Chapel. The production came to a grinding halt when Covid hit.
Harriet had to move her entire life. Having given up her day job and house, she was left with no choice but to move back to live with her parents in country NSW. She developed a contingency plan and sought help from other producers to navigate her way back.
Fast forward a year and Half Time premiered at the Hayes Theatre, starring the incomparable Nancye Hayes. No mean feat for a young 21-year-old who claims that securing a headline cast takes "a bit of creativity, a lot of networking, some luck and a positive attitude."
There is no doubt that the industry is changing. A new generation of young producers are taking the reins. Diversity is now an expectation, local performers are being approached over international ones (largely due to Covid) and the community is slowly awakening to how much they rely on the performing arts.
"From a producer's perspective, there is certainly a real hunger for new productions and shows are tending to sell very well across the board. It's an exciting time," said Harriet.
Mitchell Old's production of Heathers premieres at ARA Darling Quarter Theatre from 8 February to 5 Mar, 2022. Tickets are available from Ticketek.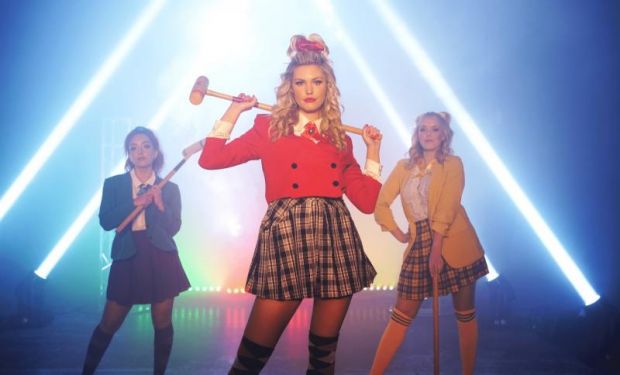 Stop The World, I Wanna Get On!
What is your grand career plan?
Mitchell: The plan is to continue to grow the Mitchell Old Company to a point where we can be a competitive and innovative force withing the Australian theatre scene – creating art that pushes the realm of what is considered musical theatre in Australia.
Harriet: I heard a great quote once – "A career is not something you plan for – it's something you look back on." I can't wait to look back on a life bringing smiles to people's faces and paving the way for female producers.
Biggest lesson learnt along the way..
Mitchell: Steamers set off fire alarms. A cast member was using a steamer which activated the fire alarm during a performance. The entire cast and audience had to be evacuated. Needless to say, steamers are now banned!
Harriet: Double your contingency plan.
Advice for other up and coming producers?
Mitchell: Never be complacent but always remain realistic. I am aware of my own limitations. Take time to experiment and find yourself as a producer before jumping in at the deep end. In an industry where reputation is everything, it is not a jump you want to regret.
Harriet: Ask questions. Other producers love to help the new kids on the block.
Dream show to produce..
Mitchell: Jesus Christ Superstar
Harriet: Ask me this in a year!
If you could give one sentence of advice to your younger self, what would it be?
Mitchell: Risk does not matter if you are investing in yourself.
Harriet: You know how they all say you're driven? Lean into it.