The Art of Publicity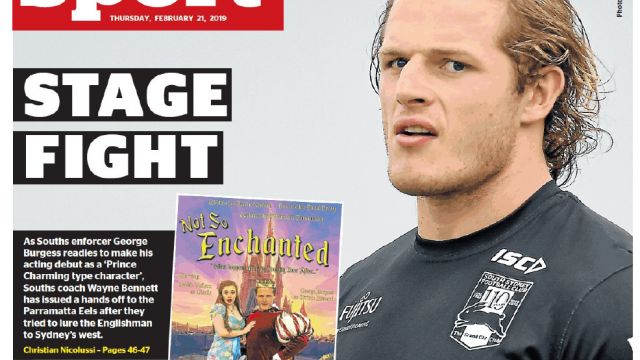 Sydney Publicist Geoff Sirmai provides his top ten tips for gaining media coverage.
You've done your flyers, bombarded your friends and family, spammed your network and flooded all the usual suspects, yet your sales are stalling. What are you doing to reach new audience?
In my view the number one priority on your list should be public relations ('PR') or media publicity.
Just as marketing (paid advertising, banners, posters, flyers and direct mail) and social media networking are important in promoting a show, media publicity - which involves, essentially, free editorial - is indispensable in getting known in a crowded arts and media world.
A publicist arranges free editorial: press articles, radio and TV interviews, what's-on listings and feature articles. They invite and liaise with opening night guests including reviewers, VIPs, and celebrities you might want involved.
Advertising is still transparently yourself blowing your own trumpet and social media like Facebook, Instagram or Twitter will only reach those - at most - a few degrees of separation away. Remember, as the Bard might have said, "A Facebook 'like' doth not a ticket sale make!"
Media coverage through publicity reaches new audiences. Press and electronic media coverage carry the weight of editorial approval or 'third party endorsement', complementing your more transparent self-promotion.
Your creative team also appreciate coverage which rewards them for their efforts and gains them wider recognition.
Ideally you should engage a professional publicist: they have the skills, the comprehensive, up-to-date contacts and the dedicated time to cut through the competition.
Plus the regular, close relationships with media associates that will make all the difference. That will leave you the time and space to get on with your main business... that's show business!
However, whichever way you decide to handle your media editorial publicity efforts – whether with a dedicated company/committee member or a professional - don't forget about it! It's a vital part of your promotional toolkit.
Top Ten Tips
1. Start early – give yourself and your publicist time to place the stories
2. Vary your approach to suit the medium – one style doesn't fit all. Match the 'angle' with the outlet – is it a local paper, radio, ethnic or arts specialist?
Give your publicist ideas and angles,
3. Make your release newsworthy – Try and 'hang' your release on a hot current issue or feature interest beyond the play's obvious theme. Remember: what you think is interesting may not be so to every journalist or editor, who is second-guessing their reader's agenda, not yours. It's a competition for space.
4. Great photos– quality promotional and production shots will double your coverage. Not cheesy posed shots, but dramatic, powerful or funny 'moments'.
High resolution (300dpi) for the press + low res web versions (72dpi) to preview.
5. Don't over-hype– passion and ingenuity + originality, yes… absurd hyperbole, no. No-one likes a rip-off.
6. Invite opening night guests and the press– make a buzz, make a splash.
7. Give away tickets judiciously – Don't look desperate but do give away a few 'comps' (say on radio or through competitions) in exchange for coverage.
A full opening night will set you on your way.
8. Don't be afraid to invite reviewers- but be ready on opening night if you do.
9. Cross-promote– do complementary offers to another company's audience in exchange for access to theirs. Negotiate mutual leaflet drops.
Remember: a theatregoer at any other show (but especially at the same venue) is your best target audience.
10. Measure your success – do you poll your audiences? It's worth slipping a short survey in the program to see how they found out about the show. Offer an inducement to maximise returns – a prize, a discount voucher etc.
Geoff Sirmai is director of Geoff Sirmai Arts Publicity
Read more and download the free booklet You and your Publicist (which includes a comprehensive guide to timing, photos, reviews, writing a media release and much more) at www.sirmai.com.au