Comfortable Bums on Seats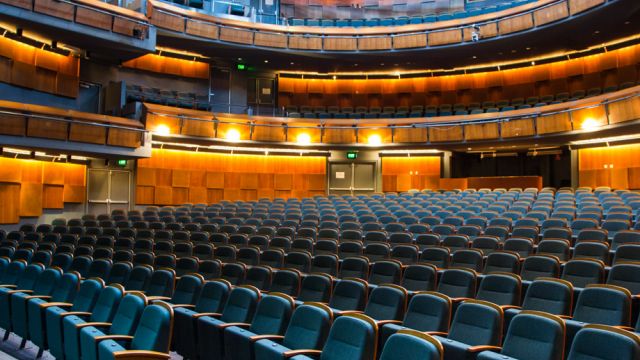 Thinking of new theatre seats? Roger M Pratt from Hadley Australia has some tips on keeping the posteriors of your audience members happy.
When the time has come to replace your old theatre seats or to select seats for your new venue, it pays to take some time to evaluate what is being offered.
Uncomfortable seating is what is remembered by your patrons and is a big factor in their future ticket buying decisions.
A theatre chair should be firm with good lumbar support and hold you well. A chair that has squishy foam seems on a quick try to be the most comfortable, but is not for the duration of a performance.
Also a soft foam doesn't last (think airline seats !) and has to be replaced frequently.
Often when a chair is being selected, a number of them will be presented to a selection committee who only sit for a few seconds in each one. Narrow the choice down, take these home and watch a couple of hours TV before you decide.
Obviously look for a long guarantee on both the chair and the fabric.
Also check the chair envelope (front to back measurement with the seat up) as the smaller the envelope the more egress there is in the row.
The seat cushion should be quickly changeable by the usher without tools.
The cushions should have zip off covers so they can be quickly changed if soiled/vandalized.
The strongest chairs have inner metal frames (not plastic) encased in moulded foam with no voids.
Tipping should be silent and by gravity, not springs. Springs squeak and break over time.
Timber arms look more upmarket than upholstered arms and maintain their look much longer – no fabric to wear out.
LED aisle lighting is preferred – they give a long life without heat and are dimmable.
The building code has now changed in most states so that the foam has to be fire rated to AS 1530 pt 111 as does the upholstery fabric. It is important to have this certification as for a major fire your insurance company may not pay out.
Check out the weight rating of the chair being offered, the higher weight capacity the more abuse it will take and the longer the life expectancy.
Can the PWD removable seating be handled by one staff member?
For a new build, always select your chair early so that the acoustic ratings can be given to the Acoustic Consultant to incorporate into his calculations. This way you get the acoustic results that you want.
Remember the cost of the chair will quickly fade; the comfort enjoyment remains long after. So choose well.
For more advice contact Roger M Pratt from Hadley/Series Australia Pty Ltd 0412 435 089 www.hadleyaustralia.com.au