Fireworks: Flame on Stage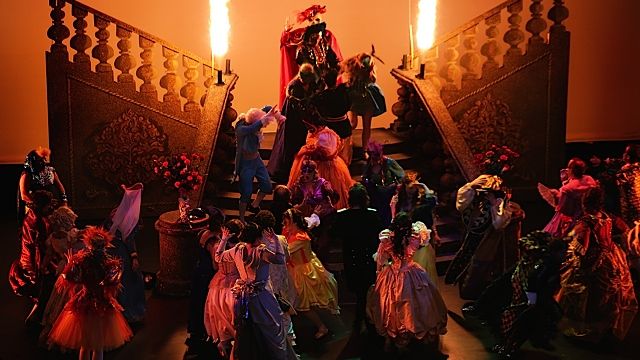 Steve Lawrence from Geelong Fireworks reports.
Theatrical Pyrotechnics can certainly add a great effect to your production, but you must ensure that the company you use is experienced.
The pyrotechnician MUST know the product thoroughly – especially its effect in both height and width.
With flames the heat output needs to be considered so you know how close you can have the actors, set and scrims to the product.
When getting started ask does the pyrotechnician know the difference between upstage/downstage? You may need to "induct" your inexperienced pyro into "theatre speak".
A demonstration of products is a must in pre-production, then at tech rehearsal and the dress rehearsal.
A spectacular recent effect we used was of Flame projectors during Masquarade in Geelong Lyric Theatre's production of The Phantom of the Opera.
We used remote controlled pyro technique devices, fired by a visual cue.
The technician had to be on hand to see him in the right spot to hit the button when the Phantom appeared. Also when he disappeared we incorporated a four metre high puff of smoke.
Even I was impressed to see the Phantom disappear.
Image: Geelong Lyric Theatre Society. The Phantom of the Opera. Photo by Michele Domonkos www.domonkosdesigns.com