Showbizness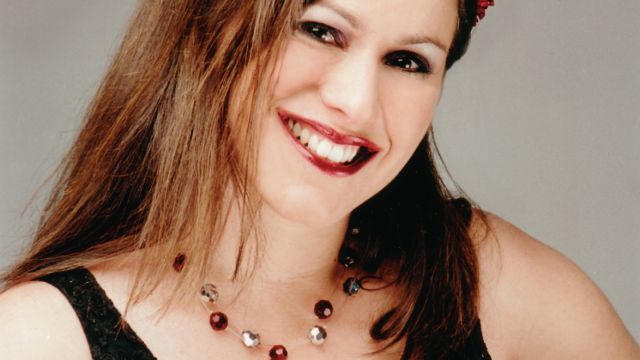 From the top of a volcano, to Boardrooms, or the opening of a car-park, Pot-Pourri have sung their repertoire of opera and music theatre for 21 years, touring overseas on 40 occasions.
A reporter with the West Australian once wrote "I fell asleep during 'Cats,' dozed fitfully in 'Les Mis' and slept soundly through parts of 'The Phantom.' Not so with Pot-Pourri. The show at Perth Concert Hall was funny, well executed and the music superb."
Tania de Jong, artistic director of the ensemble, and entertainment company Music Theatre Australia (MTA), told Neil Litchfield that it began after she started doing gigs with Jonathan Morton at the VCA Opera School.
"As we were getting more gigs, we decided to add two more singers. We started doing more tours and performances, and a lot of corporate work, then other performers were asking us if we could help them get work."
That marked the birth of Music Theatre Australia in 1996.
"Our corporate clients were looking for a whole range of ideas. We now have about 2,000 acts on our books, ranging from music theatre and opera, to everything from classical to jazz, world music, circus, roving performers, M.C.s, comedians, illusionists, team building activities – we have it or we'll create it."
Pot-Pourri's more exotic performance locations include the opening of a car park; Opera in the Outback at Undara, in the world's longest lava tubes; on a whale watching yacht in Eden, NSW; on Australian naval ship HMAS Success and Opera on the Beach at Cronulla, for about 20,000 people.
"This year we had a magnificent performance for 5,000 people on the streets of Ingham North Queensland, under the stars, for the Australian-Italian Festival. At the end they just stood up and cheered."
Pot-Pourri's unashamedly customises their work for individual clients.
"Entertainment comes last for a lot of corporations or events managers – they think the food, the wine, the decorations, the lighting, and then a very distant last is the entertainment. A lot of my work has been about making corporations understand the value of high calibre entertainment. It's very largely up to the entertainers too, to create something special. People are there for a different purpose than they are at a public performance where they've paid for tickets. If they're bored, they'll either start talking or they'll walk out of the room."
Pot-Pourri recently customised their work for the world conference of Endometriosis.
"There were delegates from 53 countries, the leading gynaecologists and obstetricians from around the world. We changed the words of Supercalifragilisticexpialidocious to Supercalifragilisticendometriosis. The whole audience started singing the chorus. It was only one part of the show, but they absolutely loved it."
What sort of questions do you ask when planning for a corporate audience?
"What are you hoping to achieve? What don't you want us to talk about? What are some of the key things happening in your industry? Through music you can give the sort of message that a client wants to give in a very different way, rather than a speaker drumming it down people's throat."
Pot-Pourri which recently welcomed two new members, soprano Rebecca Bode and tenor Jonathan Bode, joining soprano Tania de Jong, baritone Jonathan Morton and pianist Rebecca Chambers, have now recorded six C.D.s.
"The CDs are eclectic in nature and reflect the diversity of our repertoire and abilities. They are very different from our live performance. The songs are sung the same way, it's just that it doesn't have the theatrical element. Our most recent, Nella Fantasia, is the CD we created to be more a listening CD – so we didn't add a lot of the comedy that we do in the live show."
Tania also founded The Song Room, a charity that has brought music and performing arts programs to over 140,000 disadvantaged children throughout Australia.
"I often get goosebumps performing for children. We've done performances with kids from all different backgrounds, like from Sudan and Cambodia, and kids with disabilities. They all join together, and we sing a beautiful version of We are Australian by Bruce Woodley. To hear them all singing and waving their arms, you realise the universal language of music, and how it helps transcend boundaries."
Tania de Jong was appointed a Member of the Order of Australia in June 2008 for service to the arts as a performer and entrepreneur and through the establishment and development of music and arts enrichment programs for schools and communities.