Top Tips for Stage Makeup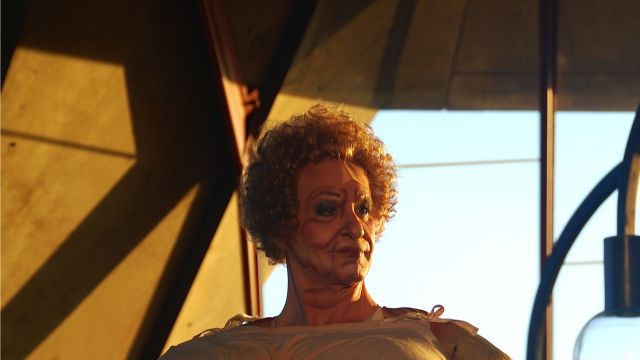 Opera Australia's expert Makeup Artist Carl D'Annunzio explained her top tips are for applying stage makeup to Emma Squires.
1. Invest the right instruments.If you're using the correct product and brushes it will make your job so much easier and quicker, so stop wasting time trying to apply your eye shadow with a Q-tip.
2. Always use damp sponges when applying your base work (primer, foundation etc.). This makes the product go on a lot smoother without pulling, giving a good finish.
3. Always set your foundation with translucent powder.This ensures longevity, especially when you're singing and dancing under the stage lights. Make sure you complete this step before applying eye shadow and blush, otherwise it will stick to your un-set foundation and create a big clump of colour.
4. Stay true to the character and period of the show.If you're a peasant, don't apply your glamorous make up look and then rub a bit of dirt on, try and make it as natural as possible.
5. Girls, use false lashes.They will make your eyes pop on stage.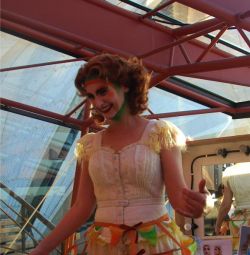 What products do the professionals use?
They also use a product called 'barrier cream' which is applied before the makeup to, you guessed it, create a barrier between the makeup and skin. This prevents it from sinking into the pores and aids in the removal process.
You can achieve this yourself by simply applying moisturiser or primer before your makeup.
Carla believes this is an essential step as it also plumps up the skin so that when you apply makeup it doesn't sink into all of the fine lines or make it appear cracked.
And you don't need to be fancy about your makeup removal process. According to Carla, most professionals just use baby wipes or wash it off in the shower with cleanser.
The only thing you might not be able to model off the professionals is the timing, as it only takes them a mere 20 minutes to apply a performer's makeup before a show! I'd suggest heading to the dressing room a little earlier than that, just to be safe.
Originally published in the September / October 2015 edition of Stage Whispers.