Announcing KXT on Broadway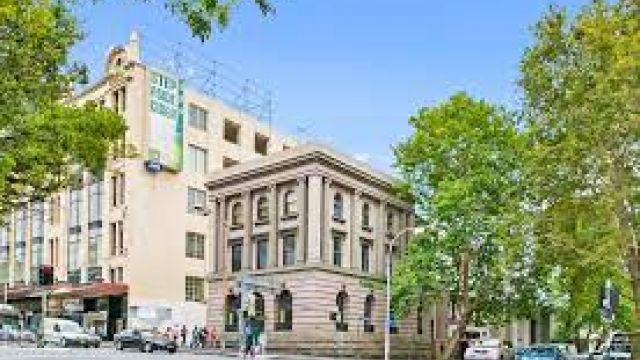 bAKEHOUSE has outgrown their little corner in Kings Cross, and in 2022 will be moving to a bigger home…
KX Hotel is undergoing extensive renovations with a focus on live music, and will no longer house a theatre.
After six years sandwiched into the middle of a six-story nightclub, between bars and dance floors in the heart of "the Cross", the company is now creating a brand new theatre.
181 Broadway is a heritage site, an 1890 sandstone bank sitting on the corner of Broadway and Mountain Street. Over the coming weeks Shannon and the team at The Rock & The Leaf are rebuilding KXT on the ground floor, surrounded by vaulted ceilings and arched windows, complete with Juliet balcony.
KXT will also be taking over the downstairs level - the old bank Vault – which will be a home for year-round artist support programs, community engagement and showcases.
KXT states, "The theatre we built on level two of Kings Cross Hotel was designed to meet the needs of the room and the pub. KXT on Broadway allows us to build a theatre that meets the needs of artists and audience. We'll hang onto all the things you love about KXT: the traverse layout, 80 seats, funky foyer, art gallery, even the old wooden chairs. But we're adding in high ceilings and new cabling, level access and storage. We'll expand our dressing rooms, kitchen and foyer facilities. It's a short walk from Central Station, with buses at the door, a few mins from Spice Alley, Glebe Point Rd, pubs and cafes, with handy free parking up the road. In 2023 we'll roll out a licensed foyer, but for now we're partnering with our friends at a wine bar round the corner.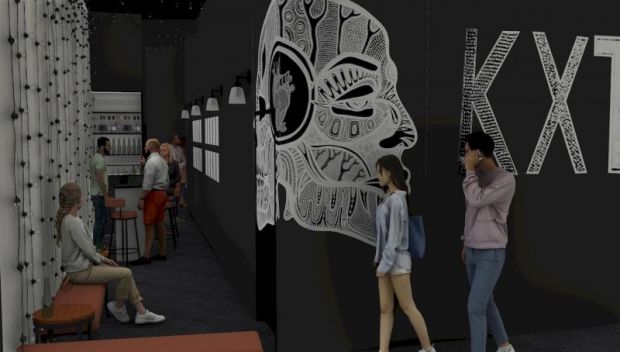 "In 2021 productions at KXT were nominated for 16 Sydney Theatre Awards in nine categories across five productions, and led the way on the night, winning seven awards for independent theatre across three productions. Key to the venue's success and unique to KXT has been a broad program of Artist Support, with the team investing heavily in the next generation of arts leaders. This includes new writing programs; mentoring support and opportunities for some of the city's most exciting emerging artists; showcase seasons for new companies; and venue takeovers by emerging producers. The Vault at KXT will be a catalyst for the expansion of this critical work."
Says KXT Creative Director Suzanne Millar, "KXT on Broadway allows us to build a new home in the heart of the city, expanding our thriving and successful program of main stage seasons, artist support, and showcase opportunities. At a time when a number of the city's much-loved small venues have been forced to close, bAKEHOUSE aims to see independent theatre makers thrive. Our new home means we are able to further support the work and development of the next generation of artists, investing in the future of Australian theatre
"We'll continue to deliver our trade mark high risk programming, showcasing young and emerging artists working alongside experienced professionals; featuring new Australian writing and uniquely local stories; prioritising inclusive and representative work; and connecting with community through story telling."
Says John Harrison, bAKEHOUSE Artistic Director, "We want to continue to provide a pipeline for career progression, sector development and a home for new work, and the only way we can do that is to grow."
The KXT2022 programming continues uninterrupted. If you'd like to say farewell to KXT in the X, then book a ticket for Montague Basement's production of Attempts On Her Life by Martin Crimp, playing 15 – 30 July.
, KXT was a wild experiment in space sharing that shouldn't have worked but somehow did. Director Saro Lusty-Cavallari has penned a farewell love letter to KXT, and Audrey Journal ran it as their final article: take a read on the link below and let us know your memories of visits to our corner of the Cross.
The opening date and the first production at KXT on Broadway will be announced shortly.
https://www.kingsxtheatre.com/kxt-on-broadway