Gift Allows Griffin to Purchase Stables Theatre.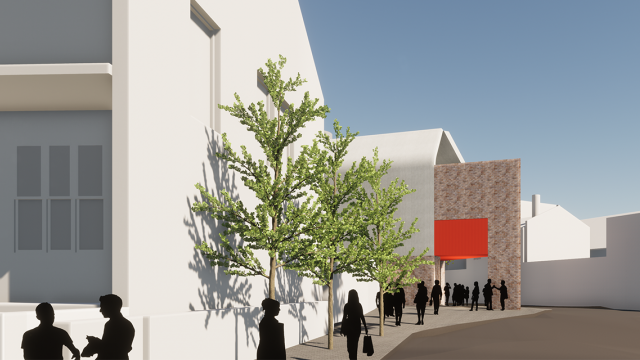 The Neilson Foundation has made a multi-million dollar gift to allow Griffin to purchase the SBW Stables Theatre and the adjoining terrace—paving the way for a major redevelopment of the Stables.
It's the largest philanthropic gift in the company's history—and will give Griffin full agency and autonomy over the little theatre (soon to be a little bit bigger!). On the back of the NSW Government's support of $5 million for the redevelopment, this gift from the Neilson Foundation represents a significant turning point for Griffin.
The SBW Stables Theatre is tiny, and Griffin holds an outsized responsibility in Australian theatre.
It is an extraordinary gift to the current custodians of Griffin, and to our predecessors. But it is also a gift to the generations of playwrights and theatre artists who are yet to be nurtured and supported by a company that is, in so many ways, 'the theatre of first chances'.
Visionary philanthropist Dr. Rodney Seaborn saved the Stables in 1986 when it was up for sale and risked demolition. The Stables was purchased for $200,000 by The Seaborn, Broughton & Walford Foundation, who have generously offered Griffin use of the theatre rent-free since then. They also own the adjoining offices—Griffin HQ—which they provide at a subsidised rent.
Dr Rodney Seaborn's vision of a permanent home for Griffin has now been fully realised through this gift from the Neilson Foundation.
This paves the way for a major $10 million redevelopment of the Stables, supported by the NSW Government with funding of $5 million and coupled with matched funding through Griffin's own capital fundraising campaign. The new theatre's capacity will be 44% larger and wheelchair accessible, with an improved dressing room and a brand new rehearsal space.