Government Funds Upgrade of SBW Stables Theatre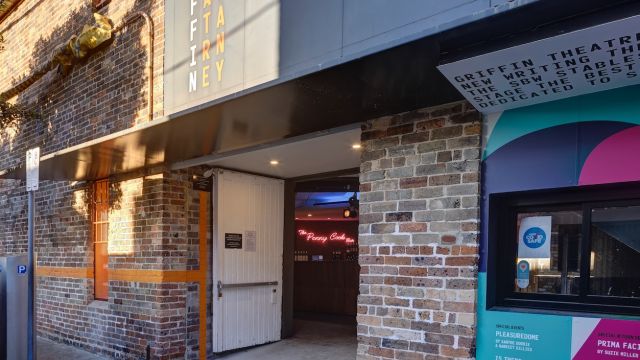 Photographer: Brett Boardman
Following a joint application by the Seaborn, Broughton & Walford Foundation and the Griffin Theatre Company, Darlinghurst's historic SBW Stables Theatre will soon be able to welcome larger audiences thanks to $5 million from the NSW Government's Creative Capital program.
Minister for the Arts Hon. Ben Franklin MLC said funding will help the Griffin Theatre Company create a new, nationally-significant hub for Australian theatre and storytelling in the heart of Sydney's Darlinghurst Creative Precinct.
Image: Griffin Exec. Director Julieanne Campbell, Artistic Director Declan Greene, S,B&W Foundation President Peter Lowry OAM, Board Director James Bell, Griffin Chair Bruce Meagher and Arts Minister Hon. Ben Franklin MLC.
"This project will breathe new life into the 51-year-old theatre. Through vital safety and access improvements, audiences will gain enhanced access to outstanding creative experiences that showcase the best Australian artists, writers and theatre makers," Mr Franklin said.
With this funding, the theatre capacity of the SBW Stables, that was bought and saved in 1986 by Dr Rodney Seaborn AO OBE, will be increased by 45%, giving more people access to Griffin's vibrant programs. The upstairs auditorium will be transformed into a state-of-the-art, digitally enhanced 151-seat theatre to provide a uniquely intimate space that caters for artists at all stages of their careers.

Photographer: Brett Boardman
"This funding will enable the Griffin Theatre Company to diversify its program and engage new artists and audiences. It's a once-in-a-lifetime opportunity to make a lasting impact for artists, audiences and community members who are passionate about seeing Australian stories come to life on stage."
Griffin Chair Bruce Meagher said the State Government's Creative Capital program is a game changer for the Griffin that has been enjoying rent-free (less outings) occupancy of the SBW Stables for almost forty years. "The SBW Stables is loved by audiences and creatives for its intimacy and quirkiness, but no one can deny its many limitations. With the support of the NSW Government, the S,B&W Foundation - the generous owners of the Theatre - and our wonderful donors, we will be able to create an amazing space to enable the best of theatre-making while retaining the soul of the SBW Stables," Mr Meagher said.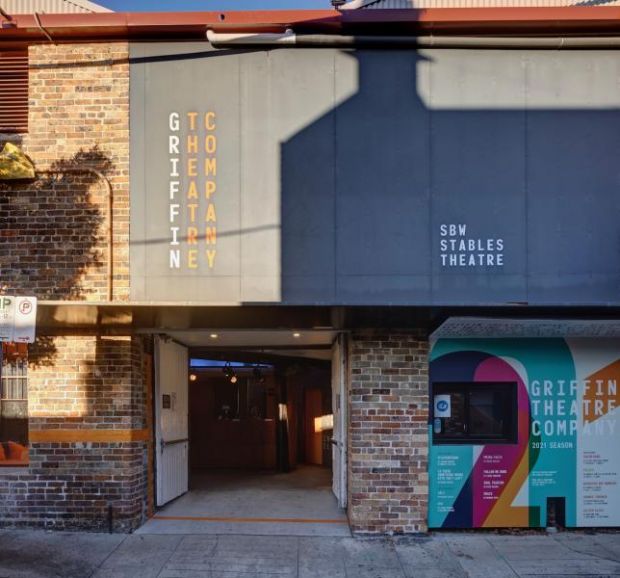 Photographer: Brett Boardman
Griffin Artistic Director Declan Greene said the SBW Stables Theatre is beloved for its small size."
As the only theatre company in Australia exclusively devoted to our national voice, it is phenomenal that Griffin will soon have a home that better represents the boldness, ambition, and vision of this country's playwrights – and, crucially, is accessible to all," Mr Greene said. "The SBW Stables stage has nurtured extraordinary Australian talent like Cate Blanchett, Michael Gow and Meyne Wyatt. We're excited to see what we can do when that stage is just slightly bigger, and we owe a world of thanks to the Creative Capital Program for realising this dream."
For more details on the Creative Capital program go to the Create NSW website: www.create.nsw.gov.au.