La Mama Rebuild Begins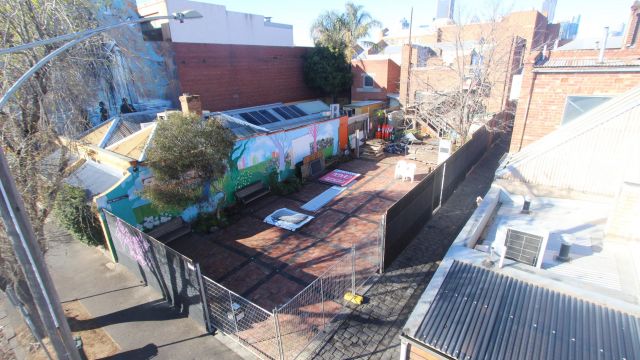 Powering on behind the scenes despite all of the chaos and uncertainty that the year 2020 has been, the Rebuild La Mama team has announce that from August 12, 2020, 205 Faraday Street has come alive as an active building site.
More than two years of planning, kilometres of red tape later, and thanks to an extraordinary fundraising campaign which raised over $3.2 million through the generosity of more than 600 backers, today the theatre has finally launched into the very exciting bricks-and-mortar phase of restoring its iconic home after the devastating fire of 2018. That means that La Mama on Faraday Street will be back bigger, better, and stronger than ever!
The team at La Mama is grateful to the architect and building team as well as all the consultants who have got them to this point.
Click here to read more and see the latest real time rebuild image.
ARCHITECTS AND BUILDERS:
Lead Architect: Meg White
Project Management Advice and Project Support: FEC (Rob Cooke)
Architects for Documentation and Construction Services: Cottee Parker Architects
Builder: Chroma Group
La Mama Architectural History: Allan Willingham
CONSULTANTS:
Heritage: GJM Heritage
Building Compliance, Certification & Accessibility: Phillip Chun
Structural, Services and Civil Engineer: Irwin Consult
Planning: Ethos Urban
Cost: Rider Levitt Bucknall
Theatre Consultant & Architectural Lighting: Relume Consulting
Surveyor: Landair Surveys
Photographer: Glenn Hester
Photography Model Makers: Eloise Kent & Nicola Leong
Legal: Moray & Agnew Lawyers
Donor Board and Design: SWEET
Sponsorship: Form 700