Melbourne Recital Centre Appoints New CEO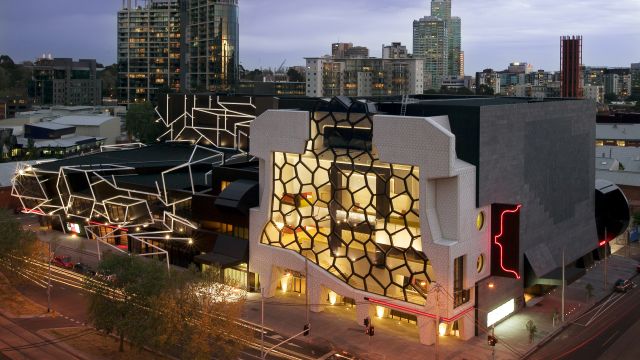 Photographer: Peter Glenane
Melbourne Recital Centre has appointed a new CEO to expand and elevate audience experiences.
Selected from an outstanding field of candidates, Sandra Willis is a multi-talented and widely respected Melbourne-born and raised arts executive, bringing 25 years of experience in the arts sector. With a career spanning theatrical producing, stage, event, and project management as well as strategic leadership and management, Sandra has played a pivotal role in shaping some of Australia's most noteworthy organisations, including Opera Queensland, Opera Australia, Arena Theatre Company, Oz Opera and Bell Shakespeare.
Chair of Melbourne Recital Centre's Board, Andrea Hull AO, affirmed Sandra's vision and expertise to lead the Centre through its new chapter.
"On behalf of Melbourne Recital Centre's Board of Directors, we are delighted to welcome Sandra Willis as the organisation's next Chief Executive Officer. Sandra's vast experience and distinctive understanding of the sector, combined with her visionary thinking and leadership, will advance the evolution of the Centre and achieve great success.
"The last three years have been a challenging time for the arts community. However, it has also reinforced the vitality of creative escapism and the enrichment of community, music and performance. I am confident Sandra will lead Melbourne Recital Centre with renewed purpose and cultivate a thriving hive of activity for visitors, artists and the wider industry sector." says Andrea.
Sandra recognises Melbourne Recital Centre's unique capacity to enable transformative experiences for diverse audiences and artists and unveil extraordinary talent right here on our doorstep.
"My love for music and its profound power runs deep," says Sandra. "Melbourne Recital Centre is a world-class performance venue, gathering place and home to a diverse range of musicians and audiences. I am thrilled to work with the extraordinary team at Melbourne Recital Centre with Chair Andrea Hull AO and the Board, embracing collaboration and growth. The opportunity to lead the future of this organisation, especially during the extraordinary transformation of the Melbourne Arts Precinct, is an honour that comes with a great responsibility to our First Nations community, artistic community and all who love the Melbourne Recital Centre."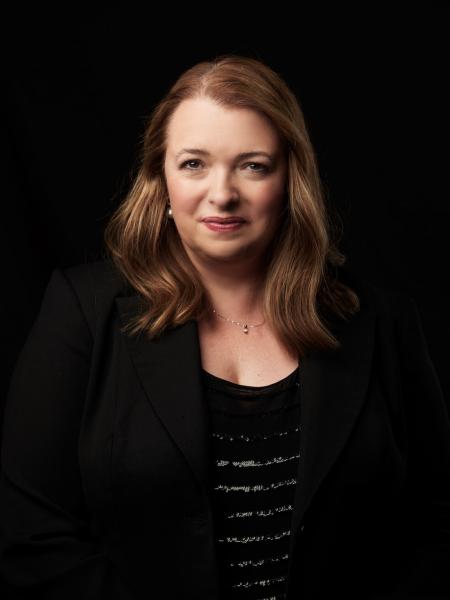 Image: Sandra Willis. Photographer: Kristoffer Paulsen
With a vision to create wonder for everyone in and beyond Melbourne Recital Centre, Sandra looks forward to uncovering what is possible with emerging avenues through outreach with schools, digital platforms, the regions, collaborations and commissions and not letting four walls define goals. Furthering diversity and inclusion are key on Sandra's agenda, looking to proactively explore collaborations with First Nations people and multicultural communities.
"The universal language of music enriches the lives of all of us and our communities. Through artistic and musical expression, our culture is celebrated and advanced. Being immersed in a live musical performance can be a truly life-changing and awe-inspiring experience."
Central to Sandra's success is her passion for aspirational creativity and collaboration; a strength that has seen her at the helm of some of the industry's most innovative displays of musical performance. Including being Executive Producer of the well-known adaption of John Marsden and Shaun Tan's The Rabbits for Opera Australia - a multi-award-winning opera for families and children in partnership with Barking Gecko Theatre and Australia's major multi-arts festivals, with Kate Miller-Heidke composing the score.
Sandra's capacity to lead and revitalise organisations is significant, from her transformational impact at Opera Queensland and Opera Australia, to her most recent role as CEO of a notable Melbourne membership group for women seeing her act as a custodian of activity providing women with artistic, intellectual, social and professional enrichment.
Minister for Creative Industries, Steve Dimopoulos welcomed the appointment.
"Melbourne Recital Centre is one of the many gems in Melbourne's Arts Precinct and Sandra's appointment brings extensive leadership experience, a strong track record in the arts industry, and an exciting vision for the Centre."
"With our $1.7 billion Melbourne Arts Precinct Transformation underway, the opportunities are boundless, and we look forward to the role Sandra and the Melbourne Recital Centre team will play."
Sandra Willis is set to commence her new role as CEO of Melbourne Recital Centre in early April.