New 1500 and 1000 Seat Theatres for Sydney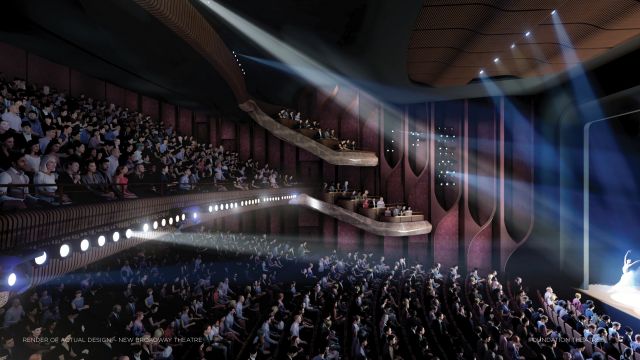 Foundation Theatres and The Star plan to transform the 4000 seat Event Centre at The Star Sydney into a new two-theatre complex, solving the city's shortage of large venues in one go.
The new privately funded complex will feature:
(a) 1550 seat Broadway style theatre on two levels capable of hosting large scale musicals, dance, drama, concerts, ballet and opera with a full fly system and orchestra pit (New Theatre); and
(b) 1000 seat comedy and live entertainment theatre capable of hosting comedy, live music, cabaret, plays and small-scale productions (Live Room).
The new complex is anticipated to open in 2023.
Foundation Theatres says it will have a stage and facilities that are capable of hosting leading complex productions, in a similar way to the existing Capitol Theatre & Sydney Lyric which the company owns and operates.
The larger theatre will also have a more intimate configuration that can change to accommodate smaller audiences.
The chief executive officer of Foundation Theatres Graeme Kearns told Stage Whispers that "instead of doing one, two, three or four productions a year, we will be doing 100 shows a year including comedy, cabaret, plays and small musicals" which will be staged in the 1000 seat venue - pictured in a concept illustration below.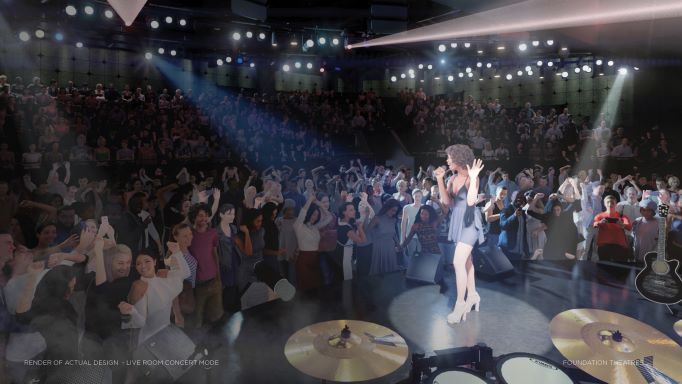 When the theatres are complete they will solve Sydney's shortage of large theatres, which has sometimes seen it lose big shows to Melbourne.
In December the Theatre Royal will re-open after being closed for refurbishment.
A major push is also underway to restore the 1000 seat Minerva Theatre in Kings Cross.