Princess Theatre Heralds New Cultural Hub in Brisbane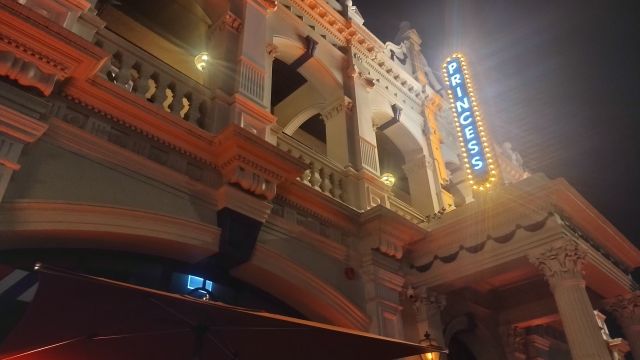 Beth Keehn reports on the official reopening of Brisbane's newest (and oldest) iconic performance venue.
The drive to form and forge must run deep in the DNA of the Sleswick family. Brothers Steve and Dave took over and transformed Brisbane's Tivoli theatre in Fortitude Valley in 2016 and, four years later, they decided to give the Tiv a sister venue by purchasing the Princess Theatre in Woolloongabba. No mean feat considering that global events would be sent to challenge their vision for creating a new performance and arts space where people could gather en masse. But that vision finally came to fruition on Thursday 28 October 2021, as the Princess Theatre reopened its doors.
At 133 years old, the Princess is Queensland's oldest theatre. She has faced fire, destruction and demolition. Now on her fifth refurb, the venue is looking fab-u-lous – and is finally taking her place as the jewel in Brisbane's crown of iconic venues. This is all thanks to its new owners Steve and Dave Sleswick and their partners Simon Waide, Steve Wilson and other business buddies and corporate colleagues. In cannot have been an easy road as they started their journey in December 2020. But, they've done a wonderful job and I congratulate them for saving this wonderful venue and making it buzz with joie de faire again.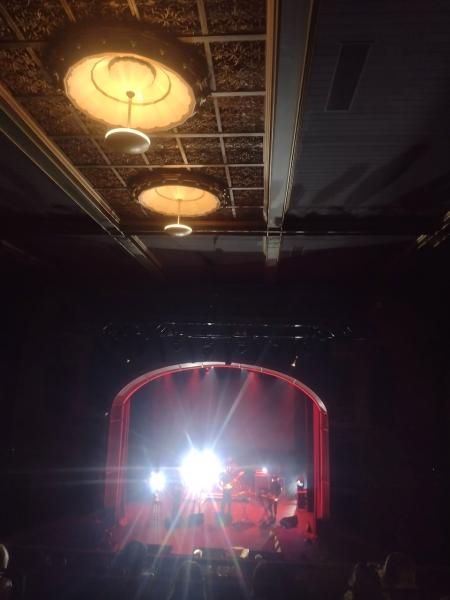 From its establishment in 1888, through several guises and name changes, the Princess is State Heritage listed. It has been a community hall, a roller-skating rink (1880s), a Salvation Army hall (1890s), a clothing factory and store (1900s), and a cinema (1910-20s and 1940s). Theatre productions took hold again in the 1930s, including satirical productions by the Queensland University students' Unity Theatre, amateur theatrics and charity productions and a base for the Stars and Stripes US Special Services variety shows. Post war, the space became a paper factory and printers (for 30 years) until in the 1970s it became a secondhand furniture mart, before being saved by investors to become the Twelfth Night Theatre – later abbreviated to TN! – newly renovated with seats and equipment from other recently closed Brisbane theatres in 1986.
Partnerships, investors and donors were crucial to the theatre's survival from the very beginning, starting as a syndicate – the South Brisbane Hall Company of shareholders who were local businessmen, retailers and public servants. So, from its earliest days it was used for entertainment as well as community gatherings, games and competitions, and political meetings. The original architecture by John Beauchamp Nicholson features classic Ionic and Doric features that acknowledge Greek and Roman history and culture that built our modern theatrical traditions. The revitalised space comes courtesy of JDA, the firm behind the wonderful Elizabeth Picture Theatre, with work by interior designer Sophie Hart and builder Herron Coorey.
In his opening night welcome speech co-owner and Creative Director Dave Sleswick credited his partners and many sponsors and supporters, and the former owners, Lifecity Church, for crucially insisting that the venue be sold to someone who would maintain its function as a performance venue. He reminded us that Brisbane has an unfortunate history of knocking buildings down. And Dave admitted he was overwhelmed by the "sheer beauty and stature of the space" but also challenged and confronted by his feelings about the building's history. He said:
"Aesthetically the space resembled an old kind of British town hall, and I was also challenged by the name, The Princess – but I thought about the venue being built in 1888 and the history that existed within the building and the history that existed before the building. We weren't going to change the name of the theatre ... so for me it was about taking something old with a history that's so complex and subverting it into the future in the way that we want to enter the future?' So, what else does a Princess mean? Fez Faanana [the opening night's MC] but also storytelling, fairytale, enchantment, mythology and spirituality and theatricality too – so when we redesigned the space we wanted to bring it out of an old history and into a new one – and all of our design choices throughout the building were focused on creating a space that's otherworldly – to pay our respects to a history but to create a new, welcoming, inclusive space for everybody."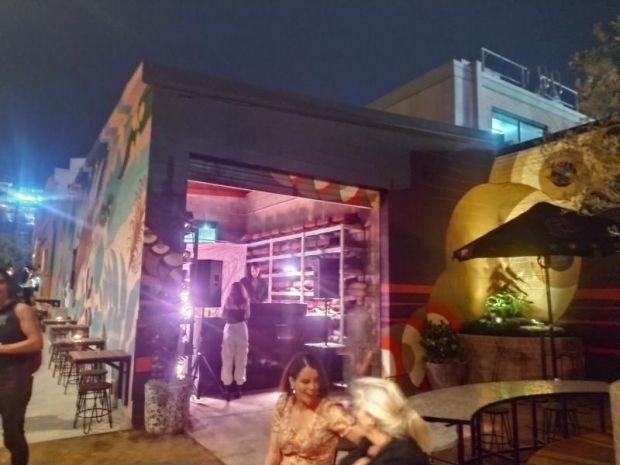 Yes, Brisbane's architectural history does need to mourn for the loss of the many historic buildings demolished under the political regime of the 1980s, but the city has moved on so much since then. And while those politicians in the 80s were ripping down our cultural icons, performing troupes and indie artists at TN!, Toadshow and other collectives were creating shows that questioned and challenged the status quo – so this old Empire-era gal has nothing to be ashamed of in her creative past. The new owners aim to make this Princess is part of a creative hub at its corner of the 'Gabba. The theatre holds 920 people (standing) and 520 (seated). It includes a new cafe, four bars, co-working office, workshop space and the Clarence Courtyard outdoor alleyway and courtyard, features a collaboration with Brisbane Street Arts Festival, and street art by Indigenous artist and gallery owner Birrunga. The old shoe factory next door is home to Dead Puppets Society.
Dave concluded the opening night festivities with a glass of bubbly (it has to be said, the canapes by caterers Cuisine on Cue were fabulous) by saying: "What we aim to do is populate this space with artists and art, and to hand the space over to music and creativity and try and flip the tables a little bit so that artists run the world!"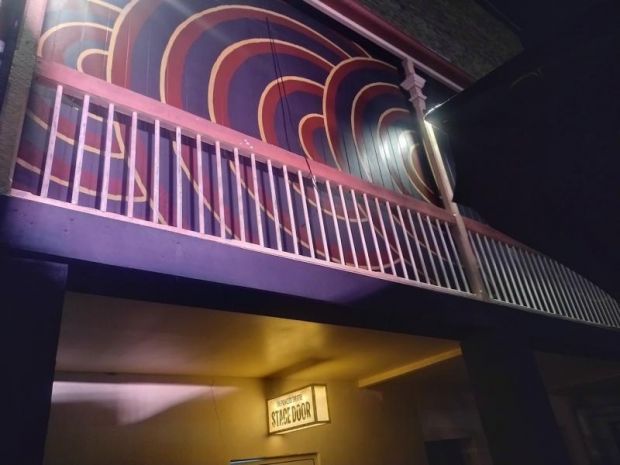 The opening night performance by headliners electropop duo, Collar, was sold out. And the space was perfect for ambient, indie-electro synth pop. Support acts were Great Sage, LALKA, and Jad&The. The celebrations continue with an Open Housewarming on Friday/Saturday 29/30 October with local bands and DJs. To see the year out, the venue will host bands, candlelight concerts, debates and cabaret. The new year will see performances by iconic Brisbane bands of the 80s and 90s, and also The Wider Earth by neighbours Dead Puppet Society.
Find out more: https://theprincesstheatre.com.au
Photos by Beth Keehn