All That Jazz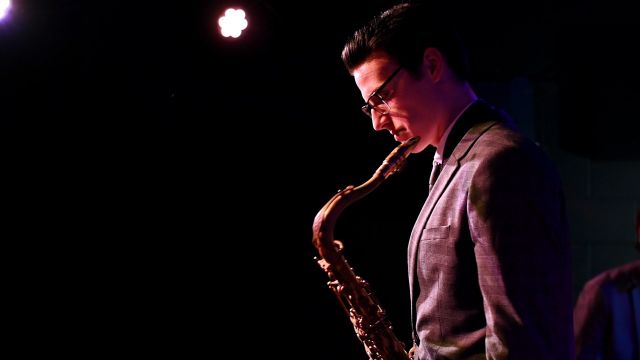 Saxophone player Lachie Alexander remembers the exact moment he knew he was going to play jazz for the rest of this life. Now in his third year of a Bachelor of Music course at the Jazz Music Institute (JMI), he explains that his passion for the saxophone has only grown over time.
I remember the exact moment I knew that I was going to do jazz for the rest of my life. I was scrolling through Spotify for something to listen to, and then remembered that my teacher recommended 'Autumn Leaves' played by Cannonball Adderley on the album Somethin' Else.
The moment I heard Miles and Cannonball playing together with that band - that was it really.
I decided in Grade 7 to go to university for music. I was so excited that I could do something like that after high school.
I auditioned for other places and studied French at another university but in 2017 I was told about JMI by some friends of mine and decided to audition. My main goal was to just play music at university but JMI introduced me to more than I could've imagined. At JMI you can't help but leave every day with even more passion for it than the day before.
There's nothing like learning from the best in the business.
The best part of the course is the principal study sessions, because the musicians teaching at JMI are some of the best jazz players in Australia.
I still walk through the halls and get nervous because one of my favourite jazz singers, Kristin Berardi, is just down the hallway teaching at JMI! I feel like I really have the hang of getting the most out of my one on one lessons as well and I'm improving faster than I ever have.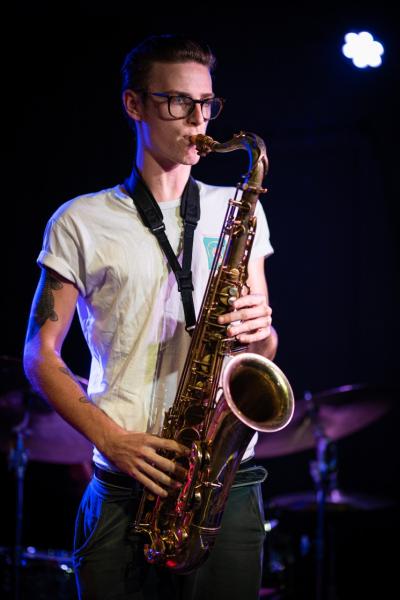 What keeps Lachie motivated?
I am learning John Coltrane's solo on 'My Shining Hour' and Johnny Griffin's on 'Rhythmn-a-ning' -two very intense players and for very different reasons - so I'm having a lot of fun broadening my playing by adopting their different techniques.
I'm training myself to be able to concentrate for longer so I can get more out of my practice. Last week I went on a "dopamine detox" - that means for an entire week all I let myself do was practice, read, eat and maybe go for a walk. It was really hard but I've improved my focus and willingness to practice.
What are his goals for the future?
By the end of my degree, my goal is to learn how to effectively teach myself because I won't have an amazing tutor every week forever, and I really think I'm getting close to being able to do that at a professional standard.
What makes studying at JMI so appealing for Lachie?
The community is so tight. You can get so much out of the course and you will join the JMI family. I've discovered so much because everyone is constantly finding new things to work and listen to.
I really do view it as a family because even when you've graduated you are still connected to this tight jazz loving community that is JMI.