Award Winning Composer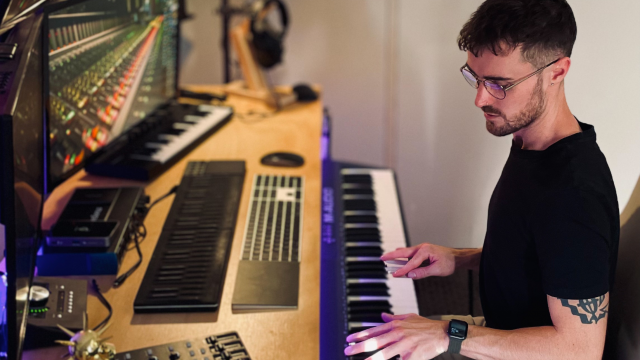 In Sean Tinnion's heart, just about everything has a musical soundtrack. If the WAAPA graduate was a Disney character, he'd be the guy with musical notes constantly dancing around his body, writes Ara Jansen.
Sean started playing piano at age four. By eight or nine his mother's love of movie soundtracks had also infiltrated his heart. He watched films to dissect how the music worked in scenes.
"I think I would have found playing the piano one way or another," says Sean, who moved to Perth from the UK in 2004. "It's something I was meant to do."
His first big discovery was James Horner, the late American composer and conductor known for his film scores, which often mixed choral and electronic elements and featured Celtic motifs. His most notable works include Titanic, Avatar, Field of Dreams, A Beautiful Mind and Braveheart.
When Sean and his family moved to Perth, it was September. Rather than starting school that year he hung out at home, and turned to his keyboard to start composing music.
As his skills on the piano grew, Sean's interests widened to include other soundtrack composers such as Hans Zimmer, Alan Silvestri, Howard Shore, James Howard, Ennio Morricone and Thomas Newman. He also kept an ear on pop music and is no stranger to Coldplay or Dua Lipa.
Since graduating from WAAPA in 2015 with a Bachelor of Music Major in Composition and Music Technology, Sean has worked on movies, documentaries, online games, and advertisements.
Recent projects include the award-winning documentary The Last Horns of Africa, From Sky to Sea, the documentary about WA's Jaimen Hudson, who begins his quest to become the world's first underwater cinematographer with quadriplegia, and the Xbox survival game The Last Stand: Aftermath.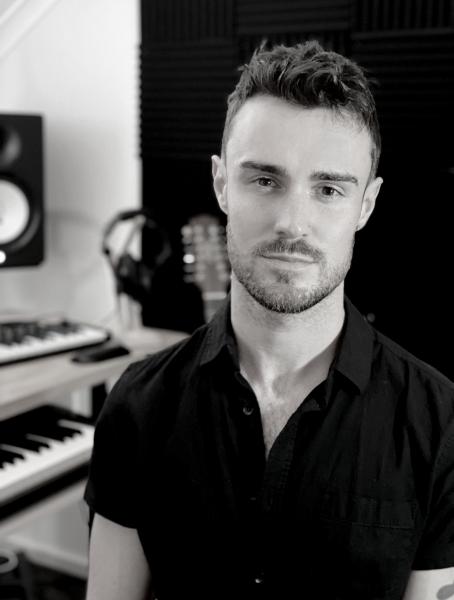 From more than 50 projects under his belt, he's won 18 score and soundtrack awards from film festivals around the world.
"I'm very emotional with my music. I wish I knew where it comes from, but it just happens. I go with the flow and as I'm watching something, the music starts to form in my mind.
"When I get writer's block, I usually walk away to give my ears a rest. Often, I'll try and do something unrelated to music, which helps clear my head and then an idea will arrive."
Sean keeps fit and clears his head at the gym. He enjoys the beach and nature, which inspire his projects. When he watches a movie or TV, his mind is always on how the piece fits with the action he's seeing.
"I never watch a movie without intently listening to the soundtrack and wondering whether I would have done it the same way or differently."
Sean also creates his own music. He released two albums – Avori and An Everlasting Serenity – in 2020, with a third album due for release this year. He's almost finished a Celtic album, which pays homage to his heritage and his love for the style.
"My own music is still very cinematic. It's almost like it's looking for a movie to be in."
Enrol in WAAPA courses at this link.
https://www.waapa.ecu.edu.au/courses-and-admissions/how-to-get-into-waapa