Ballarat's Musical Theatre Students Shine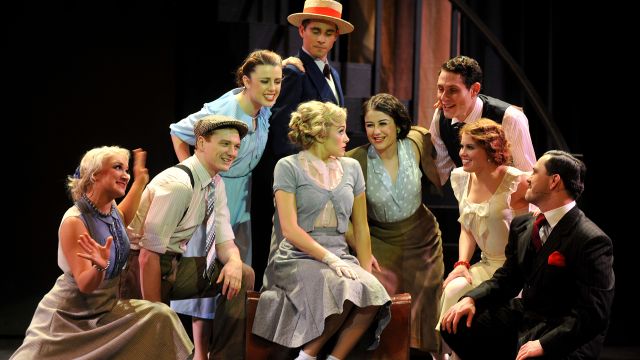 Graduates from the Arts Academy, University of Ballarat burnt up the stage in 2013 in Hot Shoe Shuffle, King Kong, Jersey Boys and The Addams Family.
Third year students in 2013 also treated audiences to a shining production of 42nd St at historic Her Majesty's Theatre in Ballarat.
Directed and choreographed by Program Co-ordinator David Wynen, following his residency at Carnegie Mellon (USA), it featured additional choreography by Tom Hodgson, former resident choreographer to Billy Elliot.
The lovely Nancye Hayes graced opening night and shared reminiscences about her career and the original Australian production of 42nd Street.
Musical Theatre students now have private singing lessons and recently took a masterclass with Adam Guettel.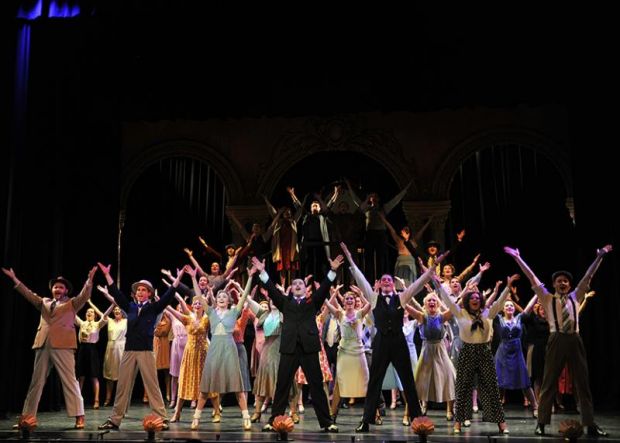 Program Co-ordinator Kim Durban invited Acting graduates and visiting directors to nominate the three most important aspects of their work at the Arts Academy:
Alyson Gale (The Incarcerator, Graduated 2009)
· Many other performing arts universities don't give young actors a chance because they don't have adequate 'life experience' to draw on. Ballarat actually gives them the opportunity to gain the 'life experience', because they are living away from home with people they've never met, in a different city, while facing a very challenging experience.
· Ballarat staff don't sugar coat the industry or the ability of individuals.
· It's a bit like The Matrix, you end up doing things that you thought you were incapable of.
Shane Connor (Wolf Creek 2 -Teacher of Film Acting 2011-2013)
· I love the discipline of students, their openness to new ideas coupled with their ability to question those ideas with respect.
· I love the fact that the Uni is removed from Melbourne and able to create an atmosphere where it is safe to explore and fail, the two ingredients crucial to creativity.
Sarah Hamilton (A Donkey and a Parrot, Graduated 2006)
· The staff go above and beyond to give you their all. They are inspiring and dedicated.
· The emphasis on creating your own opportunities within the industry was strong.
· The student community was incredible and seven years after graduating, I am constantly inspired by my peers with whom I studied at the Arts Academy.
Kevin Harrington (Cliffy, Teacher of Film Acting 2011-2013)
· Students' work ethic. They have had the value of hard work instilled onto them.
· A little bit of cheekiness. There is a sense of fun and in the odd case, even rebelliousness about the place.
· There is no sense of entitlement. Students know they will need to self initiate work and that they are unlikely to start playing lead roles in the mainstream and are comfortable with that.
Adrian Dean (Aunty Donna, Graduated 2009)
· You come out as an actor who is industry ready. You can walk into a rehearsal room the first day out of drama school, and slip in with those who have been doing this for years seamlessly.
· You have your team. Ballarat grads help each other, they work with each other and they applaud each other's success.
Images: 42nd Street.