BALLARAT OPEN FOR SHOWBUSINESS
The Ballarat Arts Academy is celebrating the appointment of a host of exciting new lecturers. Acclaimed conductor and music director George Torbay is the new lecturer in singing. Tom Hodgson, the former resident choreographer for Billy Elliott, is the new lecturer in movement.
Senior lecturer in performing arts Kim Durban also welcomes back lecturer in dance David Wynen, the inventor of the new software package Tap Rhythm, from a recent working trip to New York and Boston, straight into his new role as program co-ordinator for music theatre. Associate Professor Durban is concentrating her energies on the Acting Degree and the development of new post-graduate qualifications in screen acting and interpretive theatre.
We asked George to answer a few questions about his new role.
Q: You're well known as a conductor, music director and educator. Why have you come to the Arts Academy?
A: I have been aware of AA for many years. Anyone who is passionate about musical theatre is aware of the great work happening here. I have been fortunate to have had a wonderfully varied career such as conducting and arranging music on large-scale events like the Olympic ceremonies, working in television as a music director, working in theatre and serving as a vocal coach and singing specialist. AA gives me the chance to use all these skills.
Q: What is special about singing at Ballarat?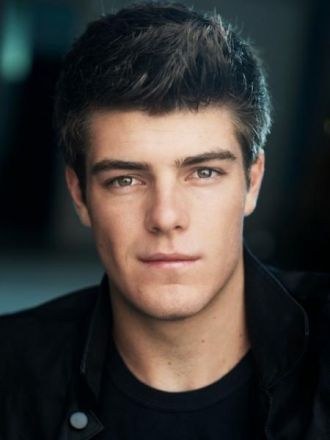 A: Anyone who knows me knows that I am passionate about singing. Good singing first begins with the freedom to sing with joy. From that comes the desire for hard work, to better develop skills and learn more about the voice. As you walk through the corridors here, you hear it everywhere. The students we have are determined to be the best and I am determined to help them achieve that
Q: Why does it matter where you train?
A: I had the opportunity to study with exceptional teachers in the United Sates. My voice and conducting teachers were great technicians. They demanded hard work from me and I respected them for it. The other students I studied with were as committed and as focused as I was. I was surrounded by excellence. Where you train does matter. I sought out the best teachers for my education – not the most famous – the best technicians. At Ballarat we have an exceptional staff. We are committed to our students. We are committed to excellence.
And if you want to hear about that from our graduates, look no further than these shining lights:
Bart Walsh: (Graduate 2011, Dr. Blake Mysteries, Barassi)
The Arts Academy was the ideal working environment for me. For three years I was exposed to a dynamic way of learning, from a diverse staff whose total focus is on student development. As a result I have just finished shooting a lead guest role in The Doctor Blake Mysteries and am about to commence rehearsals for the new stage show Barassi. Six months ago I was finishing my studies, and now I am doing things I never thought I would ever do. And the best thing is that the Arts Academy has given me the tools to keep learning, to keep growing, and to keep succeeding.
Scott Mc Connell (Graduate 2008, Hairspray, Mary Poppins)

The Arts Academy gave me the chance to develop and refine - it gave me tools I use every day while working. I got the chance to learn, play and practice my craft while refining the skills needed in such a competitive industry. I came to the Arts Academy a dancer, I left a Triple Threat.
Chris Durling: (Graduate 2004, Fame, Jersey Boys)
Being so close to Melbourne meant I could still see plenty of theatre during my studies to keep me inspired, but living in Ballarat allowed me to be fully focused on my craft away from the distractions of the big cities. I loved that. I've been lucky enough to perform in seven different countries. Currently I have the honour of covering and performing six extremely different roles in my favourite show, Jersey Boys. My years at the Arts Academy helped give me the belief in my skills and work ethic to know I'm capable of such responsibility.
Images: 2013 Graduating Students in Parade & Bart Walsh.