Bringing Exquisite Corpse to Life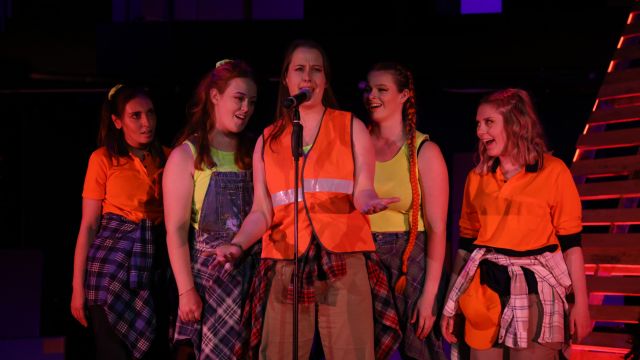 Federation University's Bachelor of Performing Arts students staged Exquisite Corpse, a production which allowed them to display their full range of theatre-making skills and respond to the events of 2020 with theatricality and imagination.
Earlier this year, when third year Bachelor of Performing Arts students staged Exquisite Corpse. Aubrey Daley-Lynch was also given the opportunity to write the opening scene, sing a self-composed song, accompany multiple people on the guitar and feature in a saxophone solo.
"When I auditioned for Federation University, it was with the idea that I would be able to graduate and finally call myself an actor. As I am coming to the end of my degree, it is safe to say that my entire cohort is finishing not just as actors or performers but as true artists," Aubrey said.
"I have been pushed further than I thought I could go and my understanding of myself and this medium has grown exponentially over the last three years. Autonomy and self-sufficiency, as well as collaboration and connection, have been drilled into us and in turn we have become balanced in our skills and overall better people."
Aubrey said she had enjoyed following the continuing excellence and growing recognition of the comedy act Aunty Donna over the years, knowing that members of the group had also studied at the Arts Academy.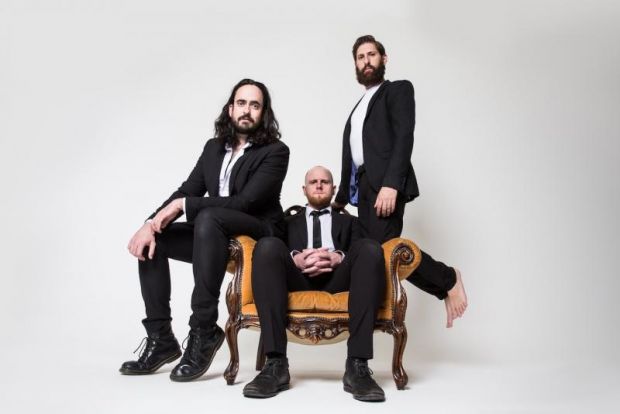 "I distinctly remember being shown their videos when I was 15 years old and thinking how incredibly funny these guys were and wondering if I too could make a career out of being whacky and having what seemed like the most fun you could possibly have. Fast forward six years, and I am giving that dream my best shot."
Federation University's Arts Academy has become the training ground for many of Australia's award-winning performers.
Located in the centre of Ballarat, the Arts Academy provides students with the opportunity to develop their skills and gain stage experience, ensuring they are ready for a career in the world or arts.
Highly acclaimed theatre performers including Sarah Morrison and Josh Piterman made their stage debuts in a musical at the Arts Academy.
Josh, who played the lead role in The Phantom of the Opera in London in 2019, will bring one of the most successful musicals of all time to Australia later this year, made his stage debut at the Arts Academy in Kiss Me, Kate.
"If it wasn't for my time at the Arts Academy, the detail of the teaching methods and the work ethic it instilled in me, I wouldn't be enjoying the career I've had over the past 12 years," Josh said.
Sarah Morrison most recently performed in Come From Away, in the role of Janice and others, at the Comedy Theatre in Melbourne.
After graduating, she went on to play Tracy in Dust for Queens Theatre/Brisbane Powerhouse, and toured internationally with a number of children's musicals for Nickelodeon and Pen2Stage. Sarah was then cast in the breakthrough lead role of Lisa, in Ladies in Black, and also performed in Mamma Mia! in the lead role of Sophie Sheridan.
Current Bachelor of Performing Arts students follow the success of alumni closely, knowing they have performed on the same stage.
Lecturer and Joint Performing Arts Program Coordinator Anthony Crowley said that Arts Academy staff were practising professional artists who brought a wealth of expertise and experience across a range of skills.
"We regularly invite imaginative and rigorous sessional lecturers including directors, designers, musical directors, acting, dance and voice teachers into our team. We want to prepare our students for an arts career that is exciting, fulfilling, and sustainable," Mr Crowley said.
For more on our Bachelor of Performing Arts degree visit federation.edu.au/arts-academy
Images: Aubrey Daley-Lynch in Exquisite Corpse and Aunty Donna.'
Click here to read about Performing Arts Courses across Australia and New Zealand in 2022 in our Performing Arts Course Guide.