Brisbane Theatre Showcases Graduates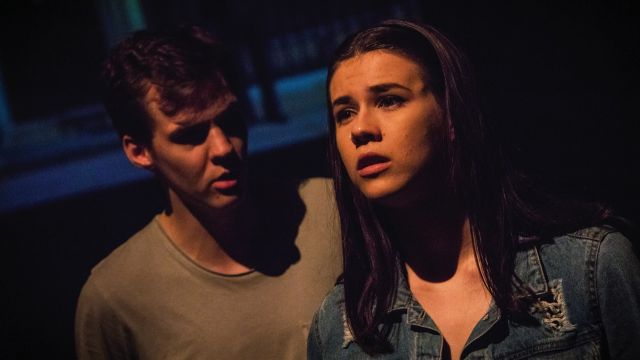 New theatre collective 'Robert the Cat', showcasing TAFE Queensland acting alumni, has become the resident company at Metro Arts Brisbane.
Established by staff members Lisa O'Neill, Anatoly Frusin and Rosalind Williams, the company's inaugural production, Love and Information by Caryl Churchill, will be staged in August.
Central to the success of TAFE Queensland'sacting degree (delivered in partnership with the University of Canberra)is the ongoing relationship and support of its graduates and providing them a platform to showcase their work as emerging performers in challenging contemporary theatre practice.
Graduate students are also welcomed to return to TAFE Queensland to utilise rehearsal space, staff mentorship and the campus theatre to develop and perform their self-devised work.In April, a group of graduates produced and staged the first ever Brisbane Sci-Fi Theatre Festival in the Norman Price Theatre. The festival was a great a success, and will continue as an annual event, paving the way for ongoing events led by TAFE Queensland graduates.
In addition to the current Bachelor of Acting and Performance (304JA.1), 2020 will see the commencement of a new Drama and Production major at TAFE Queensland.This new major will produce graduates able to engage as arts facilitators, educators, producers and project managers.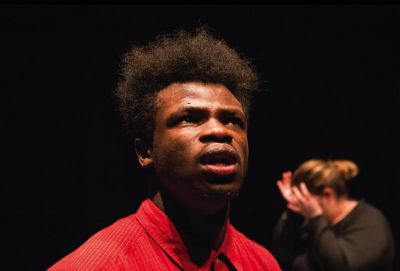 A further expansion of TAFE Queensland's Community of Practice is developing relationships with drama teachers and students in high schools throughout Queensland.The bachelor program is keen to deepen the connection between training and that of young people in the community, to appreciate how they understand and engage with the nature of the acting and theatre experience in the 21st century.
The combination of broad and focused training and education, in conjunction with the ongoing support and presentation of graduate students and their work, creates a deep and passionate Community of Practice that is unique to TAFE Queensland. Students are not simply enrolling into a three-year arts program, moreover, enrolling into an extended support network that will help pave the way to where they want to go, well into the future.
TAFE Queensland RTO 0275 | CRICOS 03020E | TESQA PRV13003
University of Canberra CRICOS 00212K | TESQA PRV12003
Images: 3rd year students in 13 by Mike Bartlett and The Chair Plays by Edward Bond. Directed by Lisa O'Neill. Photographer: Warrick Fraser.
Check out Performing Arts Courses across the country in our 2020 Course Guide