Giving a Voice to Transgender Actors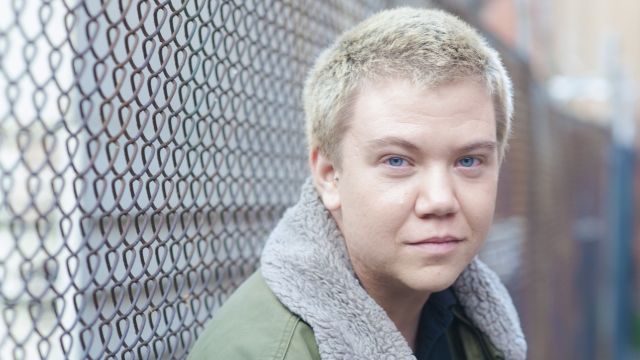 National Theatre Drama School graduate Harvey Zielinski has won the $30,000 Heath Ledger Scholarship. The transgender actor is breaking new ground.
Harvey's parents enrolled him in drama classes when he was eight years old to help build confidence and instantly he knew it was all he wanted to do.
"I loved (and still love) the opportunity to step inside so many different characters and experience different lives in different worlds, whilst also always expressing something inside you at the same time."
Harvey came out as transgender during his time at The National Theatre Drama School where he says he was met with complete support.
"I was very glad for the safety and security of being a student at that tumultuous time. I want to take this opportunity too to really encourage people from diverse backgrounds to apply for drama school. The schools need you, the industry needs you, you have an incredibly important voice that needs to be heard. I once felt like the industry wouldn't have a place for me but I've been so surprised.
"Right now there is a major shift happening towards prioritising diversity (particularly in Hollywood) and it's a really exciting and vital thing to be a part of."
Harvey graduated last year and quickly became one of the National Drama School's biggest success stories of 2018.
"I've been very lucky. I thought graduating meant heading out untethered into the abyss but the day after my graduate showcase I auditioned for Hir by Taylor Mac at Red Stitch Actors' Theatre and got the role of Max a few days later. A month later I auditioned for the 2018 graduate ensemble member position at Red Stitch and myself and Casey Filips (fellow 2017 Nashie) were selected.
"After Hir I got a really good agent, did a guest role on an ABC series, and then was selected as a top ten finalist for the 2018 Heath Ledger Scholarship and flown to L.A for a week. I met a ton of amazing, inspiring people, did my first red carpet and countless photo shoots, interviews, and managed to secure U.S management. I then got a grant from the extraordinarily generous Ian Potter Foundation to undertake the 6-week Summer Intensive at the HB Studio in NYC in 2019, so I'll be heading back to LA and NYC in June 2019.
"This has been the busiest year of my entire life and I never would have foreseen all the things that have come my way."
We asked Harvey if he had and tips when auditioning for acting schools.
"I think just be really diligent and do the work on your audition. Then, trust yourself! Breath deeply and feel entitled to your space and your place at that school. And play. I'm best when I'm playing, and worst is when I'm performing with tension and trying to prove my skill. Remember everyone in the room is actually on your side and wants you to be great! Treat it as an opportunity to do what you love doing."
NATIONALTHEATRE.ORG.AU/DRAMA-SCHOOL