How to prepare for your drama school audition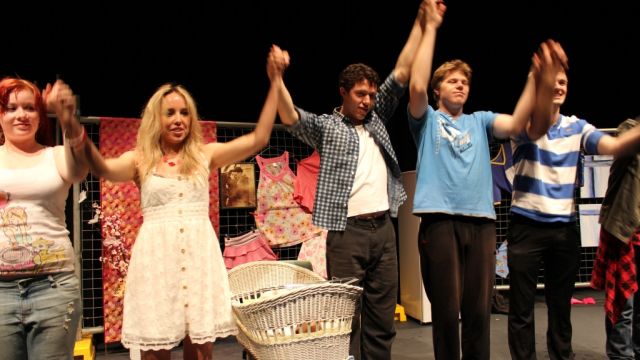 So you want to go to drama school? There are a few hoops to jump through first. These include tertiary entrance scores, age, and financial considerations – and of course, the audition.
The 'Big Three' – NIDA, VCA and WAAPA – open for applications months in advance of course commencement. If these are your schools of choice, you will need to apply on time, be clear about the requirements and follow their instructions to the letter when the day comes. Not only are they searching for talent, a look, and potential, they're also after people who demonstrate they can respond to direction. This last point is a stumbling block to those who have memorised their pieces well, but when directed by the auditioning panel to repeat and alter their performances, are unable to do so.
Keep in mind, though, you are competing with literally thousands for a small number of places at these institutions. It's important to realise that though it's desirable to attend these prestigious schools, they are not your only options for professional actor training. Many private colleges now have staff who were trained at the Big Three, so it is actually possible to tap into similar training elsewhere.
Canberra Academy of Dramatic Art (CADA), in the nation's capital, is one of these. Their audition process differs from course to course, but their advice is simple.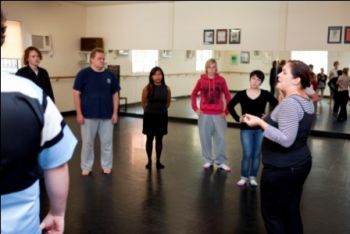 "Having your lines down is one thing, but it's quite another to have made an emotional connection between the text, your voice and your movement," says CADA's Managing Director, Elizabeth Avery Scott.
"That connection is the key: we want to see that you've found the meaning in the piece –work out what your character wants in the scene, and communicate that with commitment."
One of CADA's vocational education courses has a very simple audition process, with no preparation needed – the Certificate III in Performance (Acting).
"This is an entry-level course, so we don't expect any prior experience.
"You come along, we run you through some drama exercises in a big group, and then interview you."
She says that what they're looking for is the ability to commit to the learning process – no matter how quirky it seems at the time.
"We're looking for people who are teachable," she says.
In contrast, CADA's Diploma of Musical Theatre course requires a triple-barrelled dance, singing and acting audition.
"Always sing your song as if it is your own," advises Ms Scott.
"Don't put on any accent or mannerisms and don't mimic popular performers."
In the end, audition panels want to see what you personally have to offer.
"The most alluring performers are those who show their own selves, their own vulnerability in performance," she says.
For more on Canberra Academy of Dramatic Art, go to www.cada.net.au