A Music Theatre Course Grows Up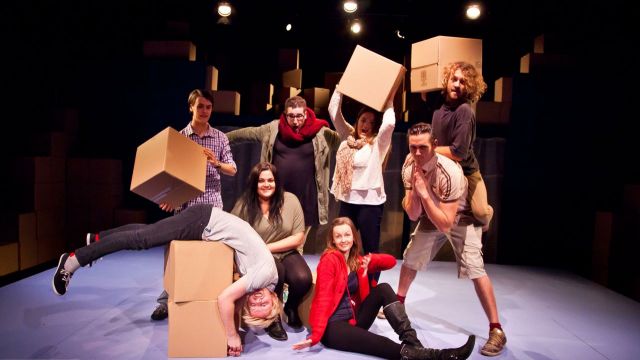 With a little help from a writer with Broadway credits.
There's been a successful one-year Certificate IV course in Music Theatre at Sydney's ACTT for some years. Under the guidance of Course Leader Stephen Lloyd Helper, it's now grown into a new two-year Advanced Diploma course.
"The difference is like night and day," says Stephen emphatically. "The new course is more in-depth, more vigorous, broader in its scope and way deeper in its content."
Before we continue, let me explain the acronyms. The ACTT (Actors College of Theatre and Television) and the IFSS (International Film School Sydney) are twin media and entertainment industry colleges under the umbrella of the private JMC Academy, founded in 1982 by John Martin Cass. Got it.
The new course prepares students for theatre and screen acting.
"For after they graduate, they'll need to exist beyond Music Theatre, to be able to act in plays and in film and television, to spend much of their time in front of a camera. We do a lot of dance and singing training, but even those techniques and skills are always allied to acting a role and developing a character.
"You are prepared to audition for commercials, to audition for plays, to be very well-rounded.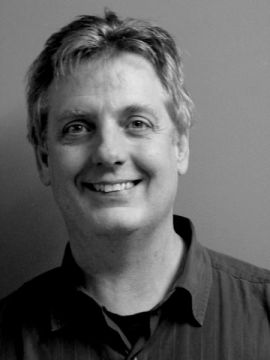 "Only a handful of people ever make a whole living out of just one element – I mean just Acting, just Film or just Musical Theatre. We took a long time to develop this course, in order to bring together all the different skills a modern performer needs.
"Because we're under the same roof there's a whole other school with budding directors, screen writers, cinematographers. All those students are going to be collaborating with our ACTT actors, so that's a fantastic opportunity, for now and also beyond graduation."
Stephen Lloyd Helper, a Yale educated American, first came to Australia in 1979. "Am I Australian or American?" he muses. "I think of myself as both."
He's had notable Broadway credits – from assisting iconic chorographer Jerome Robbins, to co-writing Smokey Joe's Café, a jukebox musical that ran for over four year and is still on the Top 30 of the longest runs in Broadway history.
As director, producer and/or writer he continues to stage productions of plays and musicals in Australia and has watched with interest the growth in Music Theatre courses.
"I'm starting to hear about a lot of little tiny schools that are popping up here and there, uncredited, all trying to capitalise on the X Factor shows, The Voice, all of that stuff.
"People get a dream in their head and can get sucked in by — some certainly don't have the rigour or the teachers who know the industry."
There'll be 12 students on the first Advanced Diploma intake. "Our tutors will give each a high degree of personal attention and individual classes. We're not trying to be a factory here. When it comes to really honing your craft, you can have too many students in the one class."
A YouTube promo for the earlier Certificate IV course features an all-female cohort singing (and dancing) their hearts out. Is it difficult to attract guys?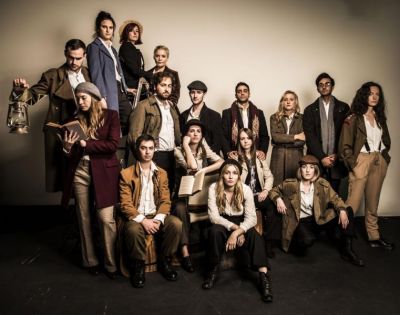 "Absolutely not," he says. "In our first intake we have more boys than girls, which is really unusual. It's 70% boys. I don't even know why that happened, to be honest, but there you go.
"It's possible it's because it's now a two-year course. Cert IV tends to attract students who are, you know, finished high school, not exactly sure this is what they want to do, might give it a try for a year.
"But when you're signing up for a two-year course you know that it's very serious and you really don't want to waste your time. Of course many girls feel exactly the same way. I can't really explain it."
WAAPA (the Western Australian Academy of Performing Arts) is generally regarded as the place to go to study Music Theatre. Does he ever feel in their shadow?
It was a risky question. "Look," he says, "it may sound crazy but there are people who actually don't want to go to WAAPA, usually because it's so removed from their own support infrastructure.
"Or maybe they realise they realise they've got to be capable of film and television and they need training in it."
— Frank Hatherley
More Reading