NASDA Celebrates 20th Anniversary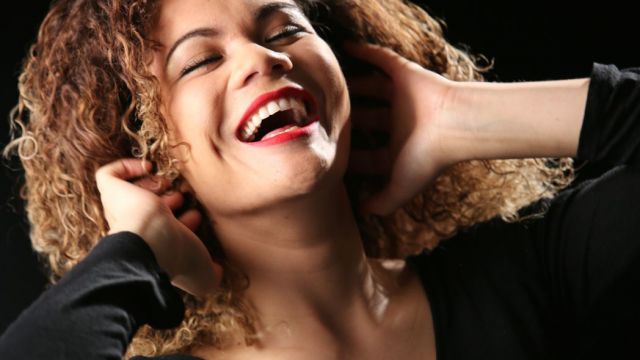 Over the last twenty years, some of Australasia's most talented performers have passed through the doors of CPIT's National Academy of Singing and Dramatic Art (NASDA) in Christchurch, New Zealand.
Akina Edmonds (pictured below) is one of those.
Akina is an experienced singer, actress and vocal coach who has performed in some of the biggest shows in Australia, including her current role in The Lion King. The talented 26-year-old studied at NASDA from 2006 and has been working in Australia ever since graduating in 2008.
"In my time here I have been a cast member and understudy in Buddy Holly, Avenue Q, Hairspray, An Officer and a Gentleman, Children of Eden and am currently in The Lion King, understudying Nala and Sarabi," she says.
NASDA, which celebrated its 20th anniversary this year, offers a Bachelor of Performing Arts degree which combines singing, acting and dancing in a Music Theatre specialisation.
"My training at NASDA was intensive and has given me the tools I have needed for the demanding life of a performer, as well as preparation for auditions, discipline and taking care of yourself during rehearsals," Akina says.
"I also learnt about pacing yourself in order to maintain performance stamina for 8 shows a week."
She says the hardest part about her job is keeping focused and self-motivated through gruelling auditions and rehearsals but that the hard work more than pays off.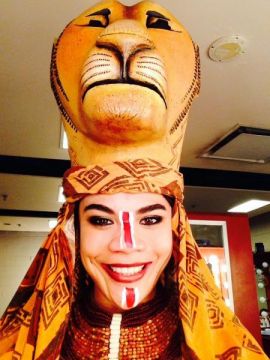 "You get to work with so many amazing people. The talent which is out there can be scary but it also pushes me to try harder and there is great inspiration in constantly being surrounded, and trained, by talented people. The highlight in this industry is getting the call to say you got the gig."
Like Akina, many NASDA graduates are now working in theatre all over the world. Head of NASDA Richard Marrett says several alumni have ended up in Australia performing in shows.
"We are very proud of Akina, who has been cast in The Lion King, while Laura Bunting has been performing in Wicked and Charlie Panapa and Erin Simpson are well-known to New Zealand audiences as television presenters."
Other successful graduates include Kristian Lavercombe, who is well known as an actor and has been playing Riff Raff in the UK and Australian productions of Rocky Horror, songstress Kaylee Bell, who has graced stages around New Zealand, Australia (Toyota Starmaker 2013) and the USA, and Zachary Parore who has worked as a stunt performer and character actor and singer for Universal Studios Singapore.
Marrett believes NASDA continues to be so successful because of the way the academy integrates the development of skills and theoretical knowledge with real world performance experience in its programmes.
"The intensive, practical nature of the programme is a strength, as is the contribution and pastoral care of a team of multi-talented, experienced staff members."
Over the last twenty years, NASDA has continued to evolve to reflect the changing nature of the musical theatre arts industry. Marrett says "to be successful in the industry today performers need to be versatile and dynamic and over that time the programme has gained a reputation for providing high quality training."
More Reading
Performing Arts Course Directory