New Design Course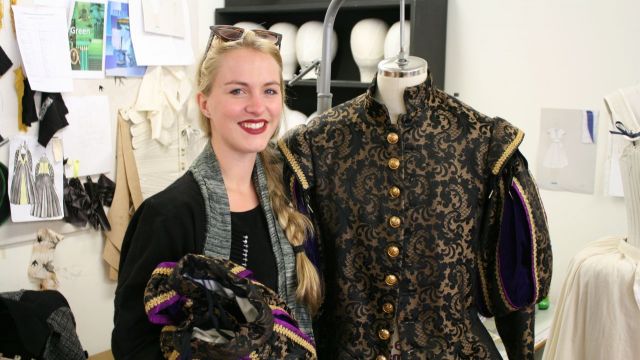 Toi Whakaari: NZ Drama School's three year Bachelor of Design (Stage & Screen) programme is the newest course in the suite of training opportunities on offer at New Zealand's oldest dedicated tertiary training provider for the performing arts. The course is attracting students from a wide variety of specialist areas and backgrounds.
One of these is third year designer Alexandra Guillot. Born in Hong Kong, she moved to New Zealand to attend secondary school. After finishing school she moved to Sydney to study special effects makeup and prosthetics with the Makeup Effects Group. She then returned to Hong Kong to work on events with companies including Smirnoff and HK Magazine, before deciding to apply for the Bachelor of Design (Stage & Screen) course.
"I'm a film-maker alongside my studies at Toi Whakaari, working as an art director/production designer/costume designer. I've also recently been working in the realm of costume for Opera."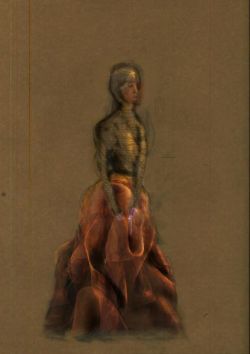 The Design programme at Toi Whakaari focuses on key core skills in the first year and then allows students a great degree of flexibility in years two and three to explore the areas of design that interest them and to develop specialist skills in their chosen area of practice. Design students also pitch for the design roles on the school's major productions throughout the year.
"Through my three years of study, I've had multiple opportunities to explore different aspects of design, including set design, light, projection, model making, site-specific devised work… just to name a few. Being able to experience all these different aspects of design has helped me find my own specific focus - costume design.
"This year I worked as the costume designer for Toi Whakaari's production of As You Like It. One of the greatest aspects of being a student at Toi Whakaari is the opportunity to interact and work with all the different departments involved in a major production. As a costume designer my work with a variety of other students - costumiers, actors, directors, technicians and managers - was a wonderful learning opportunity.
"I am graduating this year in November and hope to continue working in costume for both stage and screen."
Applications for entry into the Design programme at Toi Whakaari for 2015 close on Friday the 10th of October. For more information about all our courses check out their website www.toiwhakaari.ac.nz
Images: Alexandra Guillot with the costume for the Duke from As You Like It and a nun.
More Reading