Spectrum Dance's Mr Musicals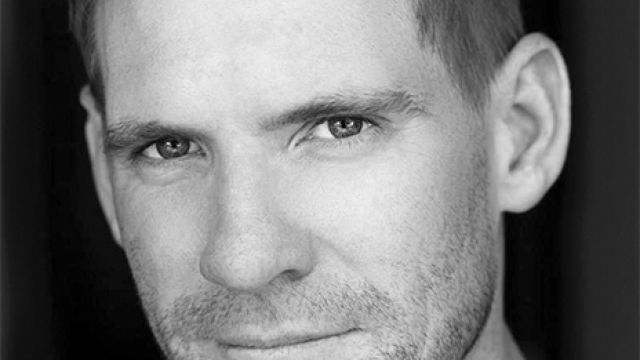 Stephen Wheat, the Director of Musical Theatre at Spectrum Dance in Melbourne, explains how he balances teaching, studying and working in the industry.
What advice can you give to students wanting to break into musical theatre?
Go to class! Be prepared to work hard to get what you want. Give equal time to your strengths and weaknesses. Go to the theatre as much as you can, buy the program and study it. Know who the directors, choreographers and musical directors are. Watch things you don't think you will like. Listen to every kind of cast album you can get your hands on, not just Hamilton on repeat. Know who is current, not just in leading roles but also in the ensemble. Don't take your first rejection as career failure. Listen to feedback and put it into practice. Be kind to yourself and especially to those around you.
Tell us about your background in the industry?
I started out in amateur theatre in Brisbane. When I finished high school I did one year of classical voice at the Queensland Conservatorium of Music before being accepted in WAAPA's Bachelor of Arts in Music Theatre. I moved to Melbourne and got my first gig in The Music Man with The Production Company, the first of 13 shows with them. I've been lucky to tour with shows like Legally Blonde, Shout!, Dusty, Georgy Girl, The Boy From Oz, Pippin, The Hobbit andJekyll and Hyde. In 2011 I was asked to direct a concert version of Hello, Dolly! Since then I've directed many musicals and some plays, with my favourite being Nine at the Melbourne Recital Centre. We had some of Australia's best leading ladies, a wonderful leading man in Michael Cormick, and a massive orchestra. It was a very memorable experience.
What led you to the role of director of musical theatre at Spectrum?
Legally Blondewas in Melbourne and we had just been given notice that the show was closing. The next day I received a phone call from Trish Squire-Rogers asking me if I would be interested. She had no idea that the show was closing. I had met Trish about a decade earlier through the late Ross Coleman and I had always been a massive admirer of her work and what the school stood for, so I jumped at the chance.
You've recently gone back to university as well. How do you manage teaching, performing, directing and studying?
I have to write a lot down! One of the many things I love about teaching at Spectrum is the encouragement they give me to continue my career outside of school. While I've been there I have gone on tour twice and directed four musicals, so it comes down to good communication and timetabling. If I'm going to be absent, the directors and I discuss our options for replacements. A benefit of our industry connection is that we have many friends and colleagues who we trust and respect, so the students always get fantastic tuition. I'm doing post graduate studies in tertiary education at the University of Melbourne this year. The course is designed for tertiary teachers currently working, so I can instantly apply what we learn in our lectures. Going back to study has added another ball to be juggled but thankfully I somehow still manage to have a small social life and walk my dog!
How has your time performing influenced what you bring to the classroom?
I've been principal cast and I've been in the ensemble, I've understudied and I've swung, I've performed in small studios, a circus tent, stadiums and all of the major theatres around Australia. I've done corporate work, and I've done independent theatre. I've had amazing jobs and I've been in some lemons. I've been lucky to be a part of three workshops of new musicals that then went on to the mainstage as well as local and international productions of over 20 musicals from Carousel to The Boy from Oz. These musicals have allowed me to work with creative geniuses such as Jerry Mitchell, Nancye Hayes, Ross Coleman, Gary Young, Roger Hodgman and Kellie Dickerson. What I love about the performing arts is how the older generation pass on their knowledge to the newbies. I teach what I have learnt from these generous colleagues and from my own personal experiences.