Spectrum: A Dancing School That Gets You Working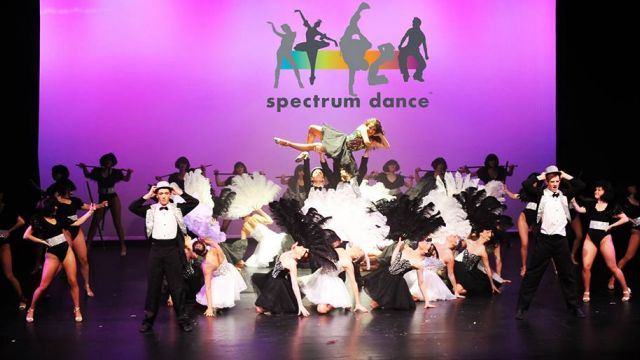 Melbourne's Spectrum Dance has a unique blend of expert tuition and a talent agency which gets dancers working all over the world and on the high seas.
The individually tailored curriculum develops advanced performance techniques in all facets of dance, singing and acting.
School director Trish Squire-Rogers draws on her experience choreographing major events including the Melbourne Commonwealth Games and the Logies. Fellow director Katie Rappel's performance experience is as diverse as a performance in The Tales of Hoffman to cheer leading.
Spectrum Dance provides opportunities for students to engage in the entertainment industry.
Students are employed by the Spectrum Talent Agency. The company says over 80% of graduates are represented and working within the entertainment industry.
The Agency provides students with industry experience throughout their tuition.
Some recent examples include: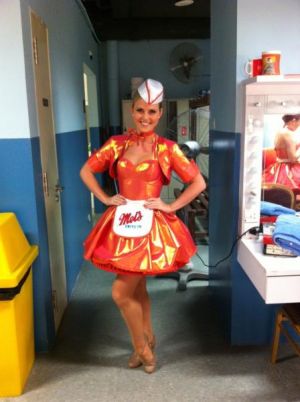 Jessica Anderson is currently dance captain and principle dancer for Crystal Cruises and Kyle Sutherland will be joining the company as a lead singer and dancer later on in the year.
Matthew Wigney and Brooke Appelyard are also principal dancers for Caribbean Cruises and Samantha Meltzer will soon be joining the Nicelodeon cast on Norwegian Cruises.
Rachel Hamilton has recently joined the cast of The Mel's Dinettes as a singer and dancer at Universal Singapore.
Jinelle Davidson has relocated to the US after landing a position as a Dallas Cowboy cheerleader. Similarly, several of the Spectrum Talent ladies make up the cast of the Melbourne Storm Cheerleaders team lead by director Trish Squire-Rogers and assisted by Elly Creevey.
Laura Kelly and Laura Parker are both dancers in the Michael Jackson Tribute Show with Uptempo Entertainment and Shaun Diaz and Sarah Jane Birtles have recently joined the cast of a the new touring company of Dirty Dancing Tribute Show with Event Theatre International.
Spectrum Talent is also involved in corporate Adidas 2013 New Apparel Launch, Melbourne Starts Cricket Cheerleaders, and the notorious Footy Show Players Review with Channel 9.
Spectrum Dance and Spectrum Talent Agency are delighted with the success of their students and alumni and anticipate this success continuing and growing in the future.