STC's Youngest Ever Playwright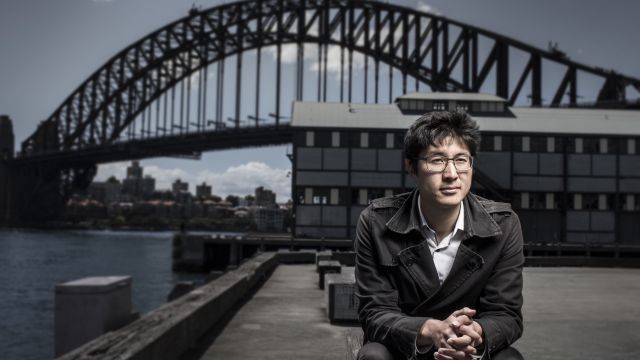 University of Wollongong creative arts student Disapol Savetsila had his extraordinary play staged by the Sydney Theatre Company.
When the house lights dimmed and the curtain rose on Australian Graffiti at Sydney Theatre Company, the play's author wasn't familiar to most in the audience.
At just 23 years of age, the University of Wollongong student has already achieved more than most aspiring writers could dream. His play, Australian Graffiti, which tells the story of a Thai family working in the restaurant industry in a small country town, was accepted into Sydney Theatre Company's 2017 main season.
It is a major feat for any playwright, but all the more impressive considering Disapol, a Bachelor of Creative Arts (Creative Writing) student, only began seriously writing for the theatre when he came to UOW.
"Writing is the only thing I've ever had any interest in doing," says Disapol, who has been putting pen to paper since he was young, dabbling in the world of fiction.
"I started a double degree in journalism and creative writing, but I realised that journalism wasn't for me. I started specialising in writing for the theatre and found that I really enjoyed it.
Australian Graffiti is a largely autobiographical story for Disapol, who grew up in Bathurst, a regional city located in the heart of New South Wales' Central Tablelands. It captures the tension between two cultures – Thai and Australian – in a family of restaurateurs living in a small town, that sense of isolation, loneliness and exclusion. Seen through the eyes of the main character Ben, the family grapples with its place in the regional town and the question of when to leave and when to stay.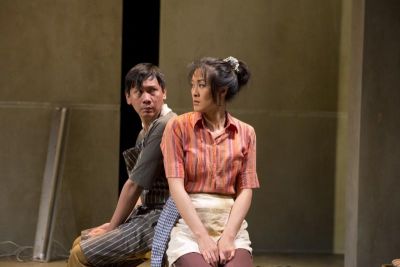 Disapol says it was based on his years growing up in Bathurst, as the son of a mother who ran a Thai restaurant in the town, but was also inspired by the feelings and experiences of the generations that came before him.
"I tried to tap into my experiences growing up in a rural town in a restaurant family. I was trying to tell that story of the conflict between the Thai and Australian cultures," he says. "But it's also the experiences of my parents' generation and my family. It was difficult for them, being in a country town. It still is. In places like Sydney, they have that sense of community, but in somewhere like Bathurst, they are on their own, they keep to themselves. It's that sense of isolation that I was trying to capture.
"I tried very much to be honest in my experiences, although there are some more fantastic elements in the play that have been exaggerated from my own memories."
He believes the autobiographical elements, as well as the push to capture the more diverse voices of the Australian arts landscape, have really enabled the play to connect with audiences and were integral in propelling the work onto the stage at Sydney Theatre Company.
The play caught the attention of Sydney Theatre Company via its Rough Draft Program, a week-long creative development process that enables playwrights to expand the scope of their ideas and further develop their works for the stage.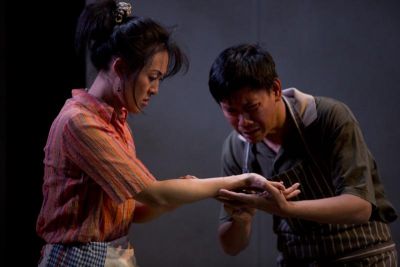 The main character will be played by Mason Phoumirath, who graduated from UOW with a Bachelor of Performance. The result is a work that Sydney Theatre Company has described as "an investigation of the migrant experience from the inside out".
For Disapol, having one of his first plays debut on the most prominent stage in Australian theatre is a thrilling and terrifying experience.
"I just couldn't believe it at first," he says. "When they were deliberating over whether to include the play in the season, I was just so happy to have gotten that far. So it was extremely exciting to find out it would be staged. There's a lot of pressure on me to deliver now. I'm just trying to spend my time making this the best play I can, but at a certain point you have to just let go and see what form it takes on stage."
Disapol says the experience of studying creative writing at UOW has been integral to his transformation as a playwright and his future on the stage.
"As soon as I got to UOW, I just loved it. Australian Graffiti was the first project I developed for my creative writing classes and it just kept growing bigger and bigger.
The workshops at UOW just give you so much room to experiment and keep developing. I wouldn't have my play staged at Sydney Theatre Company if it wasn't for that experience," Disapol says.
'Australian Graffiti' premiered at the Sydney Theatre Company on Friday 7 July 2017.
Read more about performing arts courses in the Stage Whispers Training Guide here.
Images: Disapol Savetsila - Photographer: Paul Jones. Productiion photos: Lisa Tomasetti.