Why a Drama School's Staff Matters
When considering which drama school is right for you, it's important to consider the staff. After all, they'll be teaching you how to do what they do; you want to know that your teachers are not only respected as performers, but that they have a deep commitment to passing on their skills and knowledge to the next generation.
Most schools will showcase their staff on their website, so check out their credentials – where they trained, what they've been in, how long they've been teaching. Sometimes you'll see familiar faces from TV or film, but don't underestimate staff who may be primarily stage actors. They may not be instantly recognisable, but may still have longstanding careers and expertise to share.
For instance, on staff at Canberra Academy of Dramatic Art is Clare Moss, who has worked with just about every major theatre company in Australia – from the Melbourne Theatre Company to the Queensland Theatre Company to the Black Swan Theatre Company in WA – as well as having completed stints on Neighbours and other popular series in the past. But do you consider her a 'household name'? Perhaps not. But she's a professional actor who also loves to teach.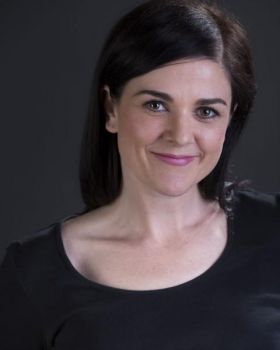 Conversely, don't be starstruck – don't pick a drama school on the basis of some youthful celebrity who is barely out of drama school themselves. They may have scored a role on a hit TV show, but do they have the wisdom of years to teach?
Teachers, being actors themselves, may also take leave from their teaching posts from time to time to work on projects. It can also be a good thing; it means your teachers are still out there practising their craft. For many tutors, teaching is a very satisfying way to supplement their income as performers. But watch out for those teachers who are jaded or have been there too long. While it's tough in the industry, you still need to learn your craft in an environment that's safe, supportive, and creative.
Look for staff who care for students while also maintaining an objective eye. Often you can meet them and chat at school open days and performances.
In addition to its permanent staff like Clare, Canberra Academy of Dramatic Art invites a range of guest speakers each year. These may be from local industry, touring shows, and others who are passing through town. Among the regulars is actor William Zappa, who is the school's patron and helps facilitate industry connections. A good drama school will be well-connected into the communities, both in-person and online, that are going to maximise your employment opportunities in the future.
So yes – teachers are important in actor training institutions. Ultimately, you have your career to thank them for.
For more information about Canberra Academy of Dramatic Art go to www.cada.net.au.
Images: A recent production at Canberra Academy of Dramatic Art - Snapshots from home & Clare Moss.
More Reading