From Wollongong to Singapore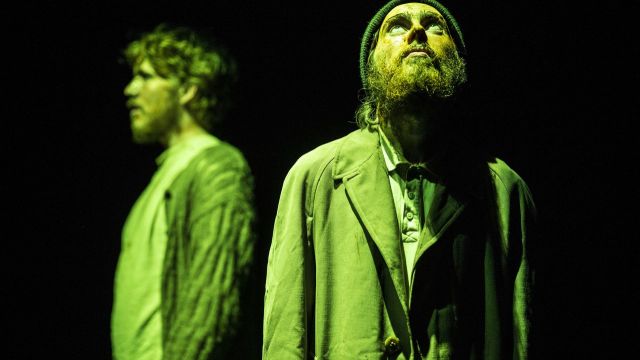 University of Wollongong's Bachelor of Performance students were recently represented at the 8th Asia Pacific Bureau Theatre Schools Festival and Directors Conference at La Salle in Singapore.
The project was a double bill: Duet & Bogey Man, two short plays by Daniel Keene directed by third year Bachelor of Performance student, Mark Churchill.
The two plays are woven together into a single performance, but each describes a different world. Bogeyman is set on a farm exploring the relationship of a farmer and his wife after the death in birth of their first child. Duet is set in a sewer where two homeless men push each other to the breaking point.
Keene's drama exists not only in the words but around, beneath and between, in the silences from which his words are formed. Keene strips his characters bare leaving them to struggle with their needs and vast cravings in worlds that are parched and desolate.
The Asia Pacific Bureau (APB) Theatre Schools Festival was established in 2008. Its aim is to foster collaboration, build professional connections and encourage the sharing of knowledge and experience between theatre schools in the Asia Pacific region.
Daniel Keene is a multi-award winning playwright; critically acclaimed throughout Australia, the United States and Europe. Since 2000, more than 80 productions of his work have been presented, predominately in France.
Mark Churchill is working with four 2nd year Bachelor of Performance students to bring Keene's observations on the symptoms of the underclass to the stage. He was recently awarded the inaugural Emerging Theatre Artist's Award for the high calibre of his work as an emerging theatre director, and in recognition of his contribution as a sound designer and musician on various student and staff directed projects.
More Reading - Stage Whispers 2016 Guide to Performing Arts Courses and Open Days.