Young Performers' Dreams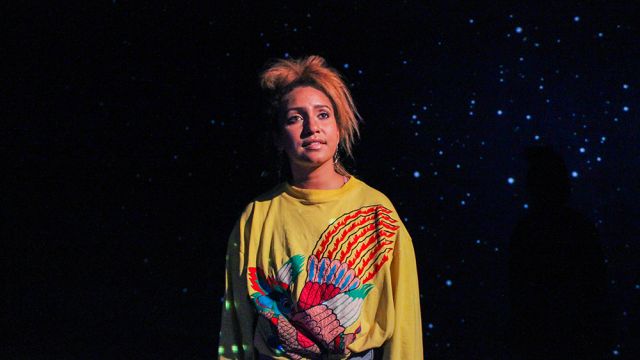 Following their 2018 roles in Suzie Miller's The Causality Principle Between Love and Hate, Isabel Burton and Conor Teevan (third and final year performance students at University of Wollongong) shared their classroom and on stage experiences, plus their dreams, like becoming the first female Bond.
What is your dream role?
Isabel: Ooooo, I love action films. Sign me up to be in the next Marvel or Bond film please! But as for my beloved theatre, I'd love to tackle Cleopatra – all actors should try Shakespeare at least once in their career – or Alice Ayers in Patrick Marber's Closer. I love her! Or anything Sarah Kane because I'm still an angsty teen at heart.
Conor: My dream role in a movie would be Miles Teller's character in Whiplash. The music is amazing and the story is amazing! On the stage, my dream role would be Hamlet. But I think my dream is to originate a new role from a play that hasn't been written yet!
Why did you choose to study at UOW?
Isabel: I chose the Bachelor of Performance at the University of Wollongong because it's an in-depth and actor specific course. It involves theatre studies, movement and a wide range of actor training. It's a great balance between theory and practical performance skills.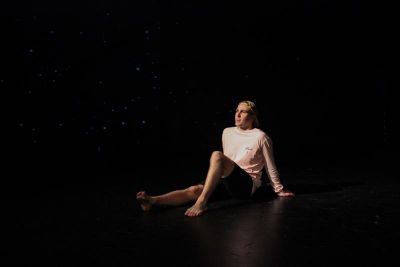 Conor: I chose performance at UOW because I want a career where I can use my mind and body together to make people feel something the way only theatre can.
What have you learnt and how have you grown throughout your degree?
Isabel: I have discovered so much about theatre, acting, literature and film, but most importantly myself. It's hard to believe how far I've come in three short years. I've been training in acting, singing, movement and voice – yes, even singing is a valuable skill for actors – and despite the challenges, it's exposed me to types of performance I didn't know I could do. It's definitely opening me up to styles of theatre I had no idea even existed.
A defining moment in my degree has been collaborating with fellow actors and other artists. It's incredible to work in a thriving environment with talented practitioners, writers, artists and professionals.
Conor: In my first year I learnt foundations. Second year, I learnt about myself as a person and third year I learnt about myself as a professional. One of the most valuable lessons I've learnt is what it takes to create your own work. Last year I was a director for a major project, which was incredible. I've taken away so much, specifically the drive and commitment needed to make my passion a reality as I continue to grow as a practising artist.
Where will we see you in 10 years' time?
Isabel: I'll have a Marvel superhero title and will have the pleasure of being the first female Bond! Hopefully, I'll have travelled and worked in a few different countries. I think I'll be glued to the stage but I love cinema too much to not give film a go. The best thing is that I know I'll have created some great work after leaving UOW with a lot of people I've had the pleasure of studying with. I want to keep growing, challenging myself, pushing my comfort zone and creating art.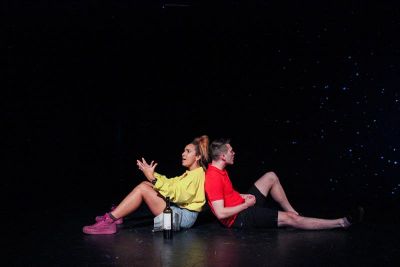 Conor: Maybe I'll be in India working on a Bollywood film set, or on the main stage at the Sydney Theatre Company, or busy devising my own work. I'll be making art no matter what and I'll be ecstatic doing it!
What advice would you give to Year 12 students thinking of pursuing performance and acting?
Isabel: Be an artist and give it all you've got. Any opportunity or spare moment you have, always be creating something or devising work or collaborating with peers and other artists. Keep your eyes peeled for opportunities to perform and showcase your work at university or even organise your own events. It pays off and it's fun!
I'd also recommend watching as much theatre as you can! From first year, first semester you're involved in productions and being in my final year I make sure I watch what other students are doing as well. Absorb all the talent and creativity around you.
Conor: The first step is to believe in yourself. It's a challenging career path but if you support and believe in yourself, it makes the job a million times easier.
http://www.stagewhispers.com.au/training
Photo credits: Brigid Bohackyj